Wed., June 1, 2016
The M's are making Safeco Field look like a bandbox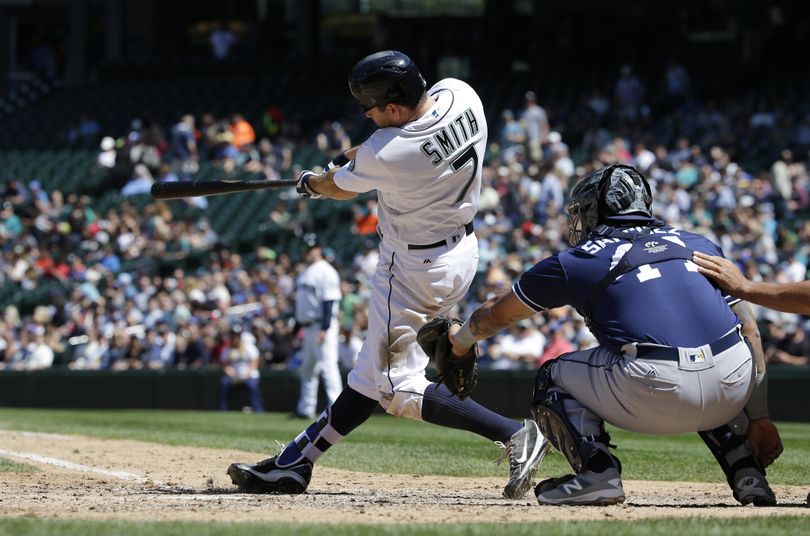 A GRIP ON SPORTS • Given up yet? Trying to figure out the Mariners, I mean. The last five home games included three losses to the Twins, then so many home runs against the Padres it made Safeco Field look a bit like Fenway. Or your local youth baseball field. Read on.
••••••••••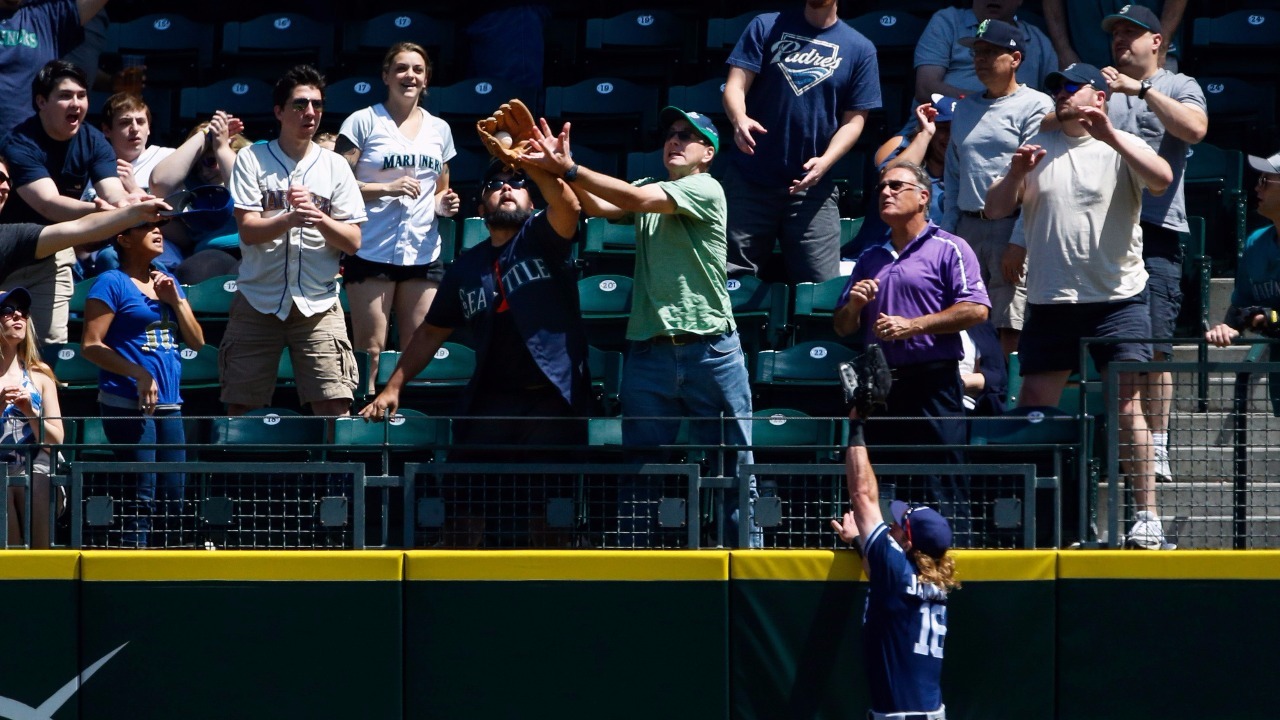 • You know which team has hit more home runs than anyone in the big leagues? If you said "Cubs," you would be wrong. Though that was a good guess. If you said "Red Sox," you would be wrong as well, though, again, good guess. If you said "Braves," then I would call for a drug test. It's actually the Seattle Mariners. Yep, the same guys who couldn't hit their way out a wet paper bag just a couple years ago, whose home stadium was so big you had to buy a Discover Pass to park nearby, are leading all of baseball. The M's have hit 77 home runs this season. And, surprisingly, not all 77 have been of the solo variety. Which always seemed to be the case in the past, right? Whenever the M's hit a home run the past few years, it seemed to put nothing more than a 1 on the scoreboard. This team actually puts someone – or two – on base before the bomb. At least it seems that way. Five home runs yesterday led to 16 runs. With nine runs the day before, that's 25 in two games. OK, I know the Padres aren't all that good, having won just 20 games this season. But neither were the Twins when they entered Safeco last Friday, having won just a dozen times. They left with 15. So the opponent shouldn't be too much of the equation. Whenever the Mariners decide to score 16 runs in a home game, we probably just enjoy it, no matter who is in the visiting dugout.
• The most effective pitcher the Padres ran out there yesterday? It wasn't catcher Christian Bethancourt, though he was certainly the most entertaining. With the game out of reach in the eighth, San Diego gave him the ball. He threw 96-mile-per-hour fastballs. He threw changeups (or knuckleballs) that didn't hit 60 on the gun. He also didn't hit the strike zone all that often. He did get two outs, though, before leaving with the bases loaded. The M's didn't score, however, because shortstop Alexi Amarista came in and got the final out on one pitch. Now, he was the Padres' most effective pitcher.
• The M's score 16 runs and I see exactly zero of them. I watched the top of the first then headed outside to weed, mow and fertilize the lawn. When I was finished, I headed back inside, sat down and turned on the game. It was 16-0 and the Padres were up in the top of the sixth. All I saw was Hisashi Iwakuma give up a trio of bombs. That's what you get for trying to make the yard look nice.
•••
• WSU: The Pac-12 announced the names of an all-star group of basketball players that will tour Australia this summer. Among those names is the Cougars' Josh Hawkinson. Jacob Thorpe has more in this blog post and story. ... Jon Wilner sat down for a 45-minute chat with Larry Scott and will have a series of posts on his blog soon.
• Gonzaga: It looks as if the Zags may have another transfer on the roster next season. California's Jordan Matthews, a shooting guard who averaged 13.5 points a game last season, announced he will graduate the summer and transfer, meaning he'll be eligible next season. According to this report, he's headed to Spokane.
• Idaho: The Vandals' basketball team will play in a tournament in China this month. Sean Kramer has all the particulars in this blog post.
• Empire: It took a rule change, but the Empire finally seem to have a kicker who can make field goals. As John Blanchette points out in his column, it was the kicker the team wanted from the start.
• Preps: It is now the time for all-star events, including the Jack Blair Memorial basketball game, which is tonight at U-Hi. Greg Lee advances the game with a feature on Sandpoint's Madi Schoening. ... Greg also has this story on a throwers' meet coming this Saturday that features all ages. ... You like numbers? You like Washington? This piece from Howie Stalwick combines the two.
• Mariners: The 16-4 win over the Padres was secured early, which left much of Tuesday for travel and then a roster move. Well, the last one will happen today. James Paxton was held out from his scheduled Tacoma start yesterday and is expected to join the M's in San Diego. What that means, no one knows. ... Robinson Cano and Nelson Cruz are the only M's even marginally in the hunt for an all-star starting spot. ... Speaking of all-stars (OK, that's not funny), former Mariner Dustin Ackley will miss the rest of the season with a shoulder injury. ... The bullpen pecking order seems to be ever-changing.
• Seahawks: The Hawks are expected to be in contention for a Super Bowl spot. Again. ... Walter Thurmond, who isn't all that far removed from his days at Oregon, looks to be retiring. ... Speaking of retiring, the Hawk coaches have moved on from Marshawn Lynch.
• Sounders: Seattle stayed on the East Coast for the weekend instead of coming home after Saturday's match. The Sounders play in D.C. tonight.
•••
• If you aren't too busy this afternoon, I will be on the radio for three hours. (I'm out of practice so I hope my vocal cords can hold up.) You can listen here to the Patchin, Lukens and Osso show on 700 ESPN from 3 to 6 if you like. You may just hear me say something stupid. OK, that last one is guaranteed. Until then ...
---
---