Tue., June 14, 2016
Whoever selects Sabonis will be getting another gem with Inland Northwest ties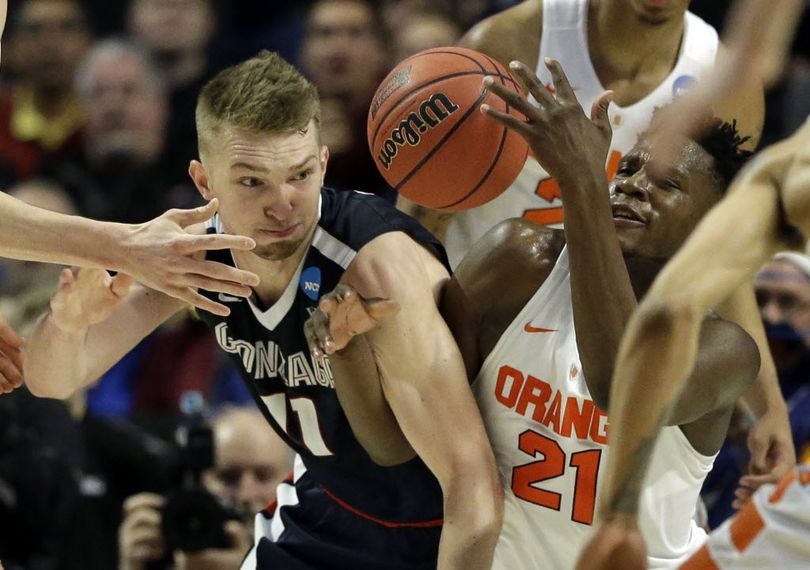 A GRIP ON SPORTS • The NBA finals are winding down. Which means the draft can't be too far behind. As per usual, there is a local connection. Read on.
••••••••••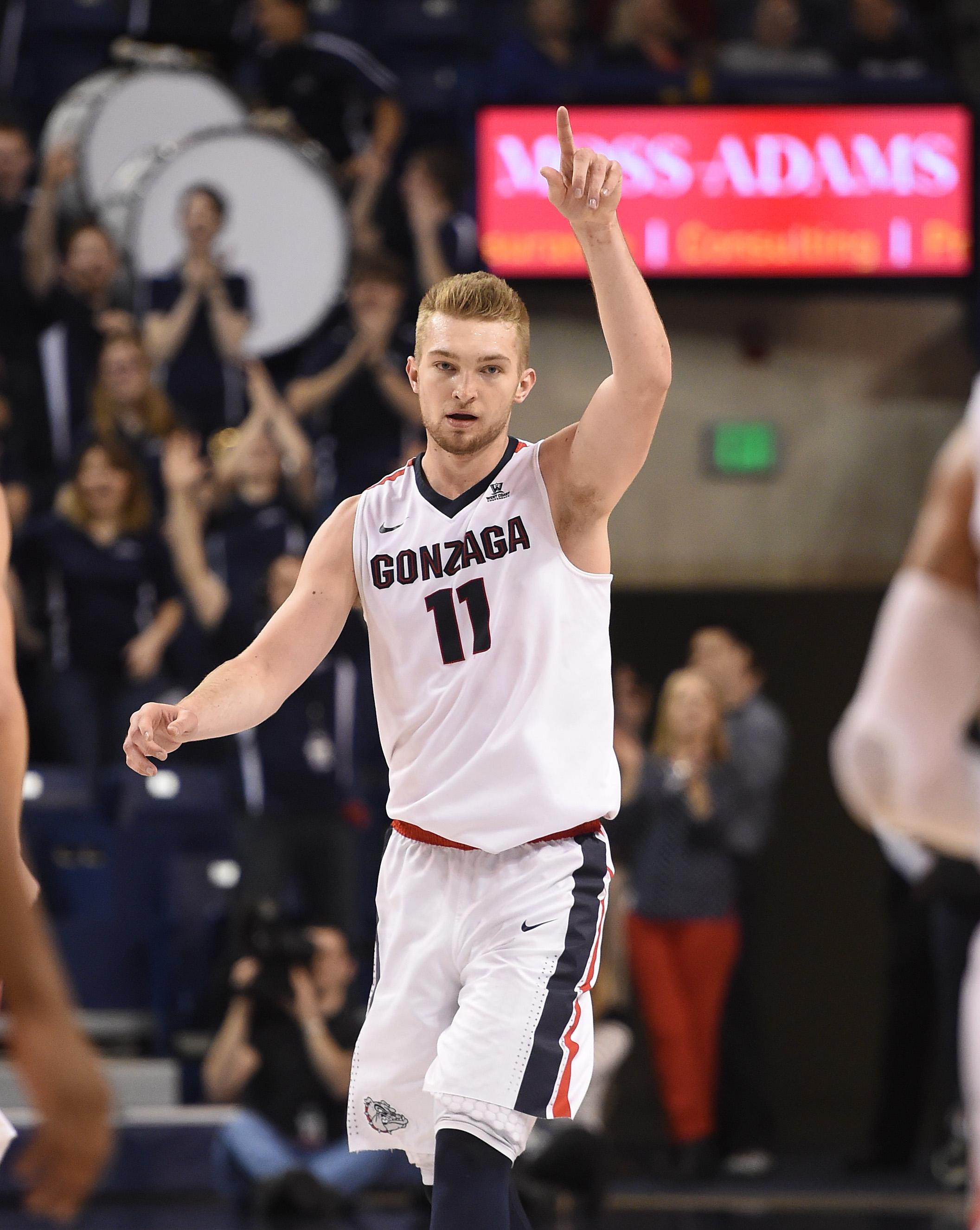 • If you have watched any of the NBA finals, you know a local collegiate product consistently supplies a good portion of the Golden State Warriors' production, on both ends of the court. Klay Thompson is considered one of the best players in the league these days, but when he was taken with the 11th pick of the 2011 draft, some thought the Warriors had reached a bit. Now we know they had grasped something few others saw. And the same thing may happen when the NBA holds this year's draft June 23. With another local product. Someone is going to call Domantas Sabonis' name and they will be getting a player who, when last basketball season began, was a bit of unknown to most fans. But not to NBA player personnel folks. There's the gene thing going on, of course, as his dad, Arvydas is still considered one of the best non-American centers to ever play. But there is more, a lot more. Sabonis is on his tour of franchises who may possibly select him next Thursday and wherever he stops, the same stories come out of the city. Stories about him in Salt Lake City, Boston, Toronto and Phoenix – the four places Sabonis chose to visit – all focus on his strength and rebounding ability. He does have that. But there is more to the kid from Lithuania who helped Gonzaga go as far as it ever has in the NCAA tournament and then was the keystone in last year's late-season surge. And there will be more if given the right opportunity. That's an underrated aspect of the NBA draft. Take Thompson for example. Being drafted by Golden State was perfect for him. The Warriors' offensive game fits Thompson's ability to a T, and that comfort helped him develop into the player he is today. Say he ended up in Sacramento (like the player taken one pick before him, Jimmer Fredette) or Detroit, who decided to take Brandon Knight. Knight is good pro, but he is already on his third team and nowhere near as high-profile and successful as Thompson. The fit was just perfect. Which is something Sabonis needs as well. The four teams he chose to work out for have needs that fit his skill set. And they all draft in the neighborhood Sabonis expects to be taken, somewhere in the middle of the first round. In a little over a week we will find out who decided Sabonis was their guy. Finding out if he will be the next area collegian to have professional success will take a bit longer.
• Speaking of the NBA finals, with Draymond Green at the Oakland A's baseball game instead of across the parking lot playing for the Warriors, Golden State had no answer for LeBron James – or Kyrie Irving. Both scored 41 points and the Cavaliers sent the series back to Cleveland for game six with a 112-97 victory. Green, who was teetering on the edge of a suspension for a while, has sat his game and should be back in the lineup Thursday.
•••
• WSU: Ernie Kent and the Cougars added to their basketball roster yesterday. Jacob Thorpe has a blog post on the addition of a guard, Keith Langston (pictured), from Chicago by way of the California junior college ranks. ... Oregon State's baseball coach is once again being wooed by a big-time power. Maybe the biggest power.
• Preps: The Bellevue School District will appeal the sanctions against its football program handed down by the KingCo Conference.
• Mariners: The M's begin a 10-game road trip in Tampa today and they hope the return to his old stomping grounds will help Nathan Karns. ... Edwin Diaz has made the most of his call-up to the bigs.
• Seahawks: Mini-camp is about to begin and there is a lot to watch. ... The idea Seattle is lacking in talent won't sit well with the Seahawks. ... The Hawks held a tryout for a 32-year-old guy yesterday, which seems kind of odd. Until you realize it is Nate Robinson and then it makes sense. ... How much is Doug Baldwin worth?
• Sounders: The Copa America quarterfinals begin later this week but tonight Argentina plays in Seattle. That's a big deal, especially now that Lionel Messi is expected to be on the field. ... The U.S. will be at CenturyLink on Thursday with Brad Guzan again in front of the net.
•••
• Yesterday was the sport's department's annual golf tournament, a tradition begun in 1985. Many of the same people who were in that first two-man, alternate-shot competition back then played again Monday in the four-person scramble, though none looked anywhere near the same. The tall tales, however, were similar. Maybe someday I'll share some. You know, my last day here. Until later ...
---
---