Mon., June 27, 2016
What do you know? You can fill a Sunday completely even without sports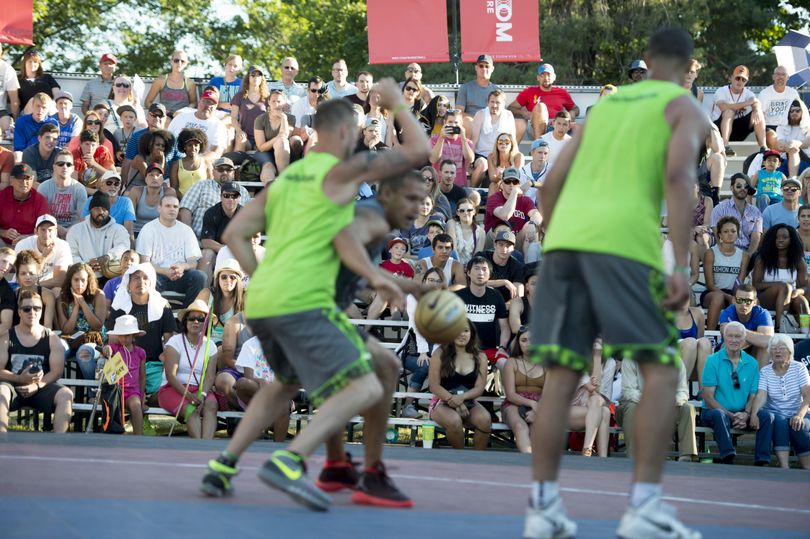 A GRIP ON SPORTS • Anything happen yesterday? Other than thousands crowding the streets of Spokane, the M's pitching staff suffering from whiplash and Lionel Messi calling it quits in international competition? Oh, nothing then. Read on.
••••••••••
• It's funny how busy one can be without paying attention to sports. Yesterday was a family day, a day packed with joy and celebration. In other words, we didn't watch the M's play. But after spending the day preparing for, and the night celebrating a wedding, the day ended without any knowledge whatsoever of what occurred in the world of sports. I've caught up some already but, not being privy to first-hand knowledge, we won't pontificate too much, other than to say it was great day, no matter what. Even not being there, I know Hoopfest was all that and a sack of potatoes. And, as a lover of the long home run, I probably would have found the M's game really fun, even with the outcome. But as for the intricacies, we are blissfully ignorant. (And, yes, I know many of you think that is the usual state of affairs around here.) So let's just get to the links.
• By the way, we won't be here tomorrow. The day is going to be a long traveling day and the morning will be filled with miles and miles, not words and words. See you Wednesday.
•••
• WSU: Though it's not yet July, this seems like a good time to catch up with the Utah defensive line, right? Why do I hear crickets?
• Indians: Speaking of home runs, Spokane hit its first of the season yesterday. It also gave up its first and lost, 4-1, at Eugene. ... Everett lost to Boise.
• Hoopfest: It's been a while since I've covered the Hoopfest finals but its good to see the team that won the 6-foot and under division the final year I did is still winning. Tom Clouse has the story on all the division winners. Tyler Tjomsland was also at center court and has this photo gallery.
• Mariners: The M's won a series, which is cause for celebration. But they lost 11-6 to the Cardinals Sunday in a game that was tied at six going into the seventh inning. Yes, the bullpen imploded. But that can be expected when the starters have been either injured or ineffective. ... Taijuan Walker, who was the latter at times before we found out he also was the former, is expected back Thursday. ... Scott Servais was tossed yesterday. He's only about 157,359 ejections behind my favorite M's manager, Lou Piniella.
• Seahawks: What Hawk game in the past would you like to watch on video? The NFL is allowing each team to post three and fans can vote on which games that will be.
• Sounders: Though Seattle was off, Portland earned a come-from-behind win.
•••
• That's it for today. As I said, I'll be somewhere in the middle of nowhere tomorrow morning, so there won't be a post. I mean it this time. So you'll have to make do without some cockamamie opinion about the Mariners or the Zags or the Messi "retirement" for at least a day. Until later ...
---
---