Mon., March 14, 2016
The Monday after Selection Sunday and we're sure Charles Barkley is still trying to figure out the touch-screen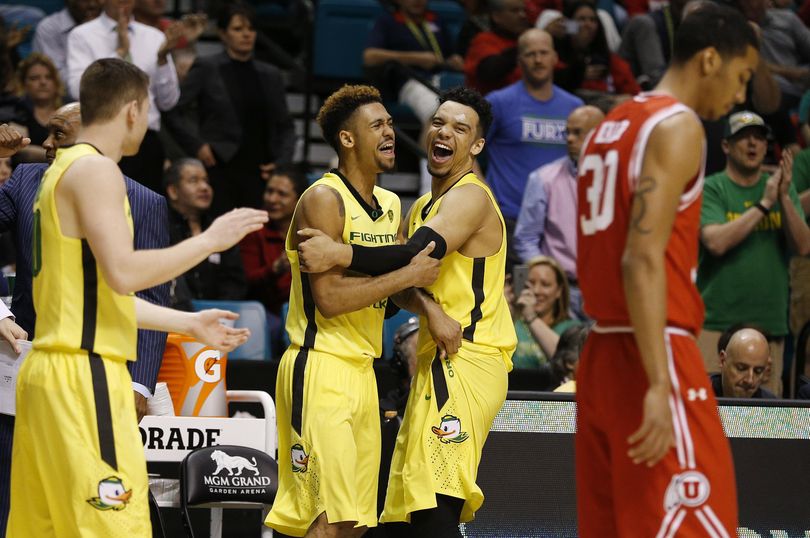 A GRIP ON SPORTS • Monday morning. Nothing is going right. Or working. It's a Garfield-like Monday I guess. The Internet? It's working about as well as it did in 1994. What else could go wrong? Well, at least my boring schedule for the day didn't show up on Twitter. Read on.
••••••••••
• Remember that hour you lost yesterday? I got mine back yesterday afternoon when the NCAA bracket leaked out on Twitter. I checked it, saw Gonzaga was head to Denver, Saint Mary's was out, the Pac-12 had seven teams in and turned the TV off. Not even Charles Barkley and his grampa-like ability with technology can keep me interested in a selection show for two hours. Whoever leaked the bracket, thank you. If I had to listen to Kenny Smith correct Charles one more time I would have been driven to drink, and not just my usual Diet Pepsi. Speaking of Pepsi, that's where the Zags are headed, to the giant arena in Denver. Not a bad draw for a team that would have missed the tournament if not for a nice run in the WCC tourney. Streaks always end but this one didn't need to this season – and shouldn't have. I'm sorry but Oregon State without one of its top players – the Beavers' probable predicament this week – or Syracuse isn't better than Saint Mary's. Or a bunch of other mid-major schools that didn't win their conference tournament and were snubbed. Ah well, there's always the NCAA-owned NIT. Which is where BYU is headed, and rightfully so. But Monmouth and Valparaiso and, yes, Saint Mary's, had good arguments to be in the NCAAs. They aren't. But there are other places to play, like the NIT, where most are headed, and the CBI, which seems to like schools from our area. Eastern Washington is hosting a game Wednesday, Idaho is traveling to Seattle and Montana is headed to Reno. The Northwest holds four of the tournament's 16 spots, which is probably the highest percentage of berths ever in any postseason basketball tournament for our region. It's a consolation prize, sure, but for anyone whoever played college sports, playing more games is usually better. After all, it is the games that matter. Not the talking heads of the bracket show. By the way, is it over yet?
•••
• Gonzaga: It's the time of year we switch spots in our links lineup, moving Gonzaga up to the leadoff role. Why? The Zags are still playing meaningful basketball games and will be until at least the end of the first round. Their first-round opponent this year happens to be Seton Hall, a school with a championship game appearance in my lifetime but not much else. Despite being a 6-11 matchup, this game is pretty much a toss-up in Vegas, with lower-seeded GU favored by a point or so in most spots. It's also in Denver, guard Josh Perkins' hometown. That's the main point of Jim Meehan's story chronicling the Zags' 18th consecutive positive Selection Sunday. Jim also has a quick preview. ... John Blanchette examined the bracket in his column and found it wanting in certain areas. ... There are other spots that covered the Bulldogs' berth also. ... Saint Mary's coach Randy Bennett wasn't happy as his Gaels were considered "losers" Sunday by most. ... BYU knew it was fated to be in the NIT. At least the Cougars received a home game.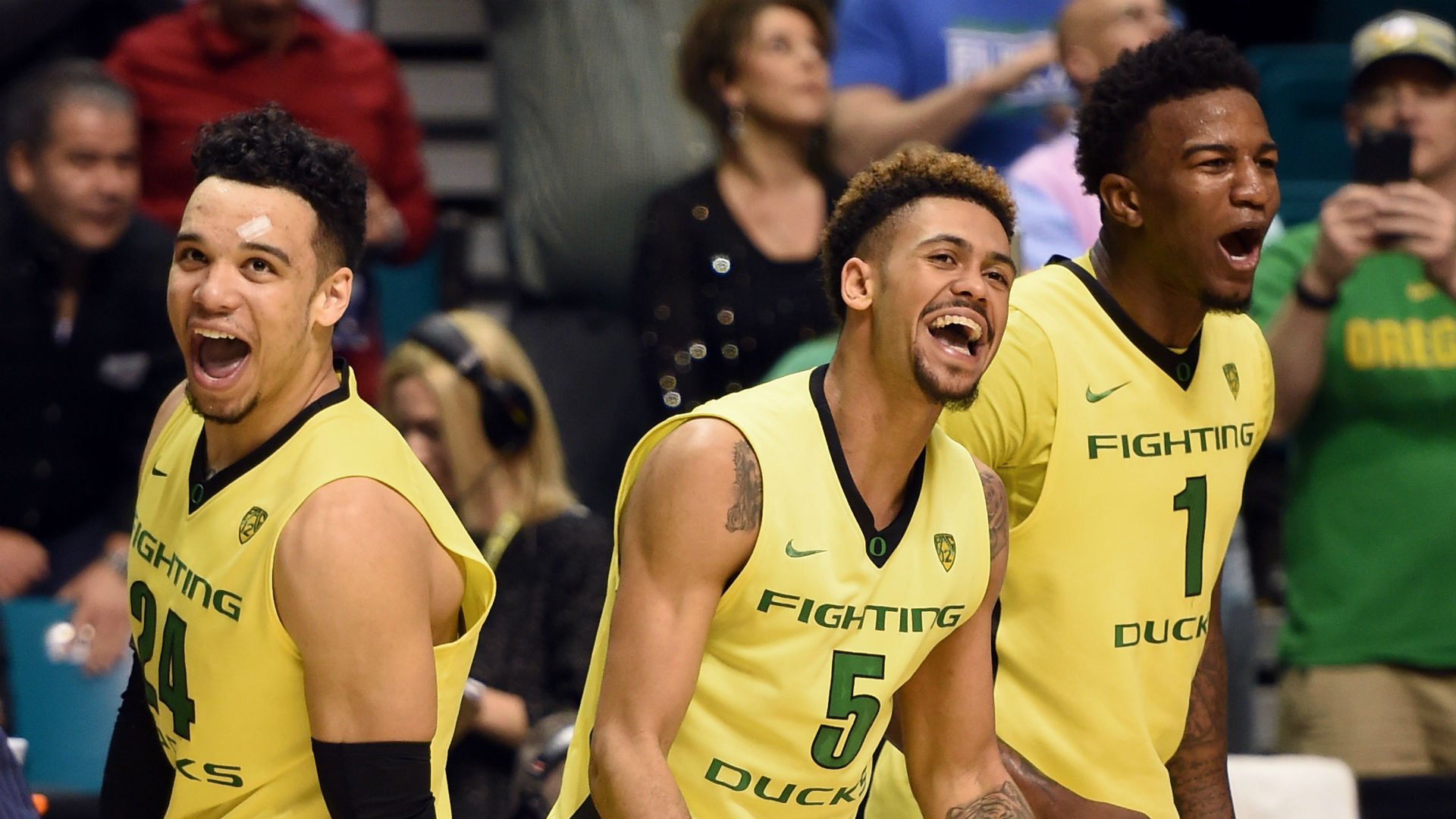 • WSU: The Cougars won a baseball doubleheader yesterday. ... The Pac-12 received more NCAA berths than maybe even Larry Scott thought possible, and Oregon grabbed its first No. 1 seed ever. They will play in Spokane, which hosts four games Friday and two more on Sunday. Jim Allen has the story. We can pass along previews of all four first-round games, in order. Here is Game 1, Game 2, Game 3 and Game 4. ... As we said, the Beavers are in the NCAA tournament as well as California, USC, Colorado, Utah and Arizona. A pretty big haul for the conference. ... Washington is not NCAA bound but the Huskies will host an NIT game.
• EWU: The Eagles are headed to the CBI and will host Pepperdine on Wednesday. It will be coach Jim Hayford's 500th college game. Which means one thing. He's old. (Insert rim shot here.) Jim Allen has the story on Eastern and Idaho's CBI berths.
• Idaho: Speaking of the Vandals, they'll face Seattle, a school with a postseason history that dates back many years. ... The one Big Sky team in the NCAAs is Weber State.
• CCS: The Sasquatch won the Northwest Athletic Association tournament yesterday.
• Chiefs: Tri-City left Spokane Friday dejected and six points behind the Chiefs in the hunt for the final WHL Western Conference playoff spot. After two wins, including one Sunday, the Americans are within two points. ... Everett got past Portland in overtime.
• Seahawks: Russell Okung has offers but has yet to make a decision. ... Jermaine Kearse has and it kept him in Seattle. ... Others are still looking.
• Mariners: Believe it or not, we're pretty deep into in spring training. Deep enough for roster moves to be made, players to be cut and opinions to be formed. ... The M's played tired yesterday and lost. ... Seattle needs lefthanders in the bullpen.
• Sounders: San Jose picked up a win yesterday and it came at Portland's expense.
•••
• My Internet connection worked for a while this morning, then decided to take the rest of the day off. At least I have a backup plan, which allows me to gather and disseminate links, albeit at a much slower rate. Seems sort of typical for a Monday, right? And a lot like CBS' selection show yesterday. Until later ...
---
---