Wed., March 16, 2016
Morning links: Ernie Kent's contract rolled over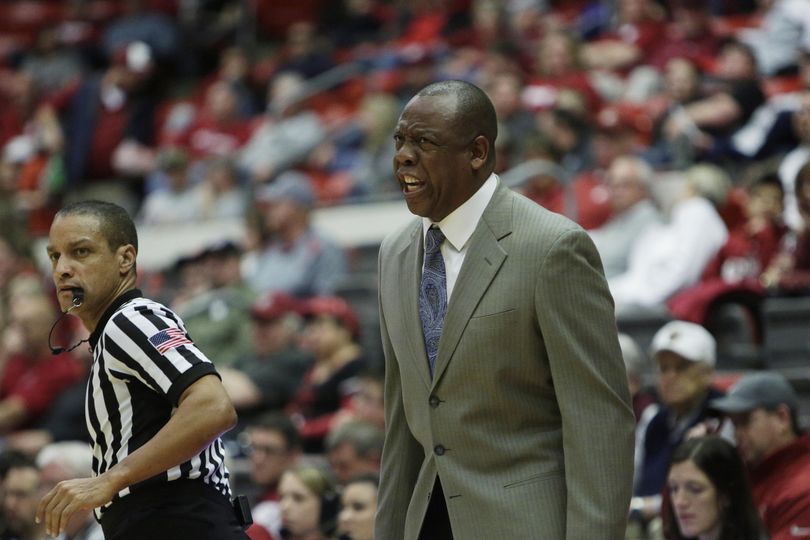 WSU athletic director Bill Moos said on Tuesday that he intends to exercise a rollover clause in men's basketball coach Ernie Kent's contract.

Doing so means that Kent remains on a fully guaranteed, five-year contract that will keep him in Pullman until at least the 2020-2021 season. But really Kent, 61, will likely ultimately have a contract much longer than that, since he clearly has the support of his athletic director, who does not appear likely to deny Kent a rollover anytime soon.

Judging by my Twitter mentions, there has been some definitely consternation with Kent among the most passionate members of the WSU fan base, which is pretty natural considering the team won just one Pac-12 game this season.

However, I was a little surprised to see how quickly the goodwill generated in Kent's first season, when the Cougars went 7-11 in Pac-12 play, more than doubling the number of conference wins from the previous year, evaporated.

Much of the unhappy fans' angst seems to originate from the idea that there is not an obvious way for the Cougars to improve significantly relative to their peers in the immediate future. Josh Hawkinson is already very productive, the thinking goes, and how much better can the rest of these guys really play?

Quite a lot, Kent insists, and Moos seems to believe him. Furthermore, two more scholarships opened up as Ny Redding and Renard Suggs left the program, and perhaps the Cougars can still find some Pac-12 talent in time for next season.

No matter how Kent plans to make the Cougars competitive, he will have plenty of time to do it. Because again, WSU owes him $7 million and with the other big news yesterday – that the athletic department again posted a $13 million deficit and that the Pac-12 Networks isn't nearly as profitable as the conference had hoped – Moos likely won't be in the mood for another big buyout anytime soon.

Here are some links:

-- California has already fired one coach because of its recent scandal. And now the head man is in hot water.

-- Meanwhile, a couple former players are suing Oregon.

-- A deep March Madness run could cost Arizona its best player.

-- A lethargic Washington team survived Long Beach State in its NIT opener.

-- Were Johnny Dawkins and Stanford simply an awkward fit?
---
---