Mon., March 21, 2016
If you want calm before the NCAA storm begins again, tonight is not the night to find it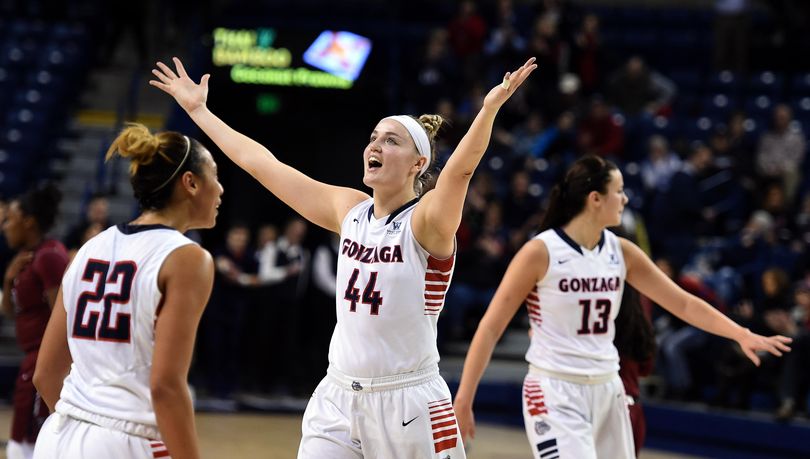 A GRIP ON SPORTS • Did you, unlike the folks from Northern Iowa, survive the weekend? Good. Because now you can breathe. But not for long. Around here, we get right back at biting our nails again tonight. Read on.
••••••••••
• Yes, it was a first NCAA weekend unlike any other. Except, in some ways it was like every one for the past 20 years. Blown leads were in vogue, though none as bad as the one the Panthers upchucked in the final 35 seconds of regulation. Upsets also happened, but really in the opening round. The second? Well, there are six ACC teams left along with three Big 12, three Big Ten, one SEC, one Pac-12, one Big East and Gonzaga. That's pretty much the power schools of NCAA basketball. And have been for years. Little guys need not apply this year – though not that a lot of them were invited to the dance anyway. Many of them are still playing, however, if only in the NIT and the CBI. That's where our locals we referenced in the open reside. The Gonzaga women host a second round women's NIT game tonight, facing Utah in McCarthey. If they win, they might get a shot at former coach Kelly Graves, whose Oregon Ducks face Fresno State tonight in Eugene. If both win, they better hold the game here, as McCarthey would sell out. And the WNIT, like its male counterpart, is all about the Benjamins, to use a term that went out of style long before Graves moved to Oregon. Also in action tonight are the Eastern Washington men, who continue their CBI quest back in Reno, a place they visited not all that long ago. I wonder if any Eagle alum, cough, Jess Walter, while attending the Big Sky tournament, booked a Ben Franklin or two on his alma mater winning the College Basketball Invitational? Probably not. The tournament wasn't set, but the Eagles seemed to know, after their NCAA dreams were shattered by a conference tournament loss to Idaho, they were headed to this postseason event. So maybe. For anyone to cash tickets, however, EWU will first have to survive a tough road contest to a Nevada team that has tasted success under first-year coach Eric Musselman. Unlike the main dance on the weekends, television isn't an option with the local games tonight. Neither the Eagles nor the Zag women are on. It's either the radio or watching in person. If you are headed to Reno, lucky you. Basketball and a Double-Double. That's pretty special. If not, there is room at McCarthey. We'll be there. After all the excitement of the weekend, you didn't think we were going cold turkey today, did you?
•••
• Gonzaga: The men will face Syracuse, after the perennial Big East power turned ACC also-ran (this season at least) eliminated one of the Cinderella teams, Middle Tennessee, on Sunday. Jim Meehan has a notebook that touches on that and other items from the weekend. ... Jim Allen has a preview of tonight's WNIT game against Utah. ... Back to the men, Dick Vitale is in the Zags' corner. ... Saint Mary's took on one of the SEC's top defensive teams last night, shot 50 percent and moved on in the NIT with a 77-65 victory over visiting Georgia. ... Who will Portland hire for their vacant head coaching position? No one knows, but this list has a lot of local names on it. ... John McGrath believes GU now has the look of national championship contender.
• WSU: Think things are bad with Washington State basketball? It could be worse. A lot worse. It could be California-bad. The Bears were hit with another blow yesterday when a recruit asked out of his letter-of-intent. ... Steve Alford was so embarrassed by the Bruins' showing this season, he's giving back part of his contract to UCLA.
• EWU: The Eagles will have their hands full tonight whether or not senior forward Venky Jois is healthy enough to play. Jim Allen covers that situation and more in his game preview.
• Idaho: Over in the Arena, which outdrew the Bernie Sanders rally across the river by a couple thousand, Oregon survived its first weekend as a No. 1 seed and moved into the Sweet Sixteen. Tom Clouse has the story. There are also a couple columns from the Oregon papers worth passing along. ... Maryland put together a nice second-half run and eliminated Hawaii. Jacob Thorpe has that game story. ... Jim Allen covers both games with this notebook as does Kathy Plonka with this photo report.
• Seahawks: Didn't want to overlook this signing by the Hawks, who brought back linebacker Mike Morgan over the weekend. ... Richard Sherman has an opinion – I know, I am surprised too – on Roger Goodell.
• Mariners: Another day, another exhibition loss. At least it went quickly. ... Mike Montgomery is back in the bullpen and he feels comfortable there. At least until Charlie Furbush gets healthy. ... The M's made money. Will that translate into more dollars dedicated to winning? ... Some roster moves were made yesterday.
• Sounders: Yes, Seattle has started slowly. But is it time to make changes or ride it out? ... The Sounders will be without a couple of their stars soon.
•••
• One of the columns I linked concerning Oregon's win yesterday hinted the Ducks used some perceived Saint Joseph's disrespect for extra motivation. Let me say this: If you need extra motivation to play harder in the NCAA tournament, you don't belong there. That is all. Until later ...
---
---