Tue., March 29, 2016
Wonder when there will be a 'National SportsLink Day'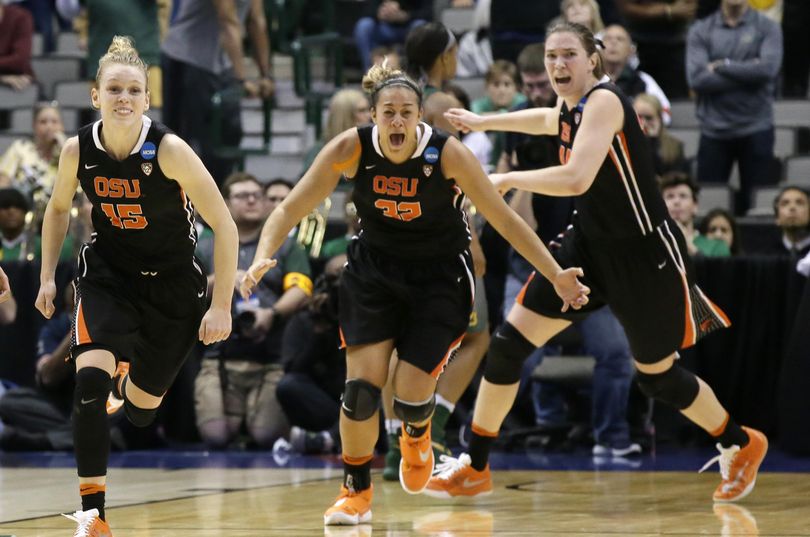 A GRIP ON SPORTS • You notice how just about every day of the calendar year has been accounted for nowadays? If it isn't "National Bacon Day" it is "National Lower Your Cholesterol Day." "National Lemon Chiffon Cake Day" is followed by "National Take a Walk in the Park Day." Naturally. Well, today is a special day in our area as well, though it is unofficial. Read on.
••••••••••
• Let's call today "Local Alumni Day" here in the Inland Northwest and leave it at that. As I wandered aimlessly around the Web this morning – something that happens this time of year – I was continually bumping into stories about alums of local colleges, high schools and, yes, even area elementary schools. Every story was worth capturing and passing along, if only to give you a ride down memory lane. Really, who around here of a certain age doesn't remember when Wayne Tinkle (pictured) wore those tight shorts for Ferris? Or when Klay Thompson was putting up 43 on UW in the Pac-12 tournament? They, and others, spent time in the Inland Northwest and today they are in the news. As is Jamie Weisner, J.R. Payne and Husain Abdullah, all of who were denizens of our area oh so many years ago. We all know why, of course. The Inland Northwest is the sports world's land of opportunity. Names are made here, reputations built. And the accolades are often won elsewhere. Oh well, we can still celebrate their successes from afar.
• With nothing on the agenda last evening, we went out to dinner. Ate at a sports bar, naturally. And watched women's hoops. Specifically, the Oregon State/Baylor Elite Eight matchup. The result, OSU winning 60-57 to make the Final Four for the first time, made me smile. And not just for the Beavers' success. Nothing makes me happier than to see Baylor coach Kim Mulkey (pictured) perplexed. And angry. Ever watch a game and just immediately dislike a player or a coach? Both happened to me years ago with Mulkey, who was one of the best players in the world in the early 1980s, when I covered women's college basketball for The Orange County Register. In 1981, the last year before the AIAW was co-opted by the NCAA, I watched Louisiana Tech, led by Mulkey, dismantle USC in the national semifinals in Eugene. She was a heck of a player, sure, but the attitude got me. It still does. Mulkey received a technical last night for throwing her coat after a call she didn't like. Great. It may have cost her team a Final Four berth. If it wasn't that then it was the lack of execution down the stretch as the second-ranked Bears seemed to think they would magically score one-on-one against OSU's team defense and move on. It didn't happen. Thankfully, it wasn't "National Baylor Makes the Final Four Day."
•••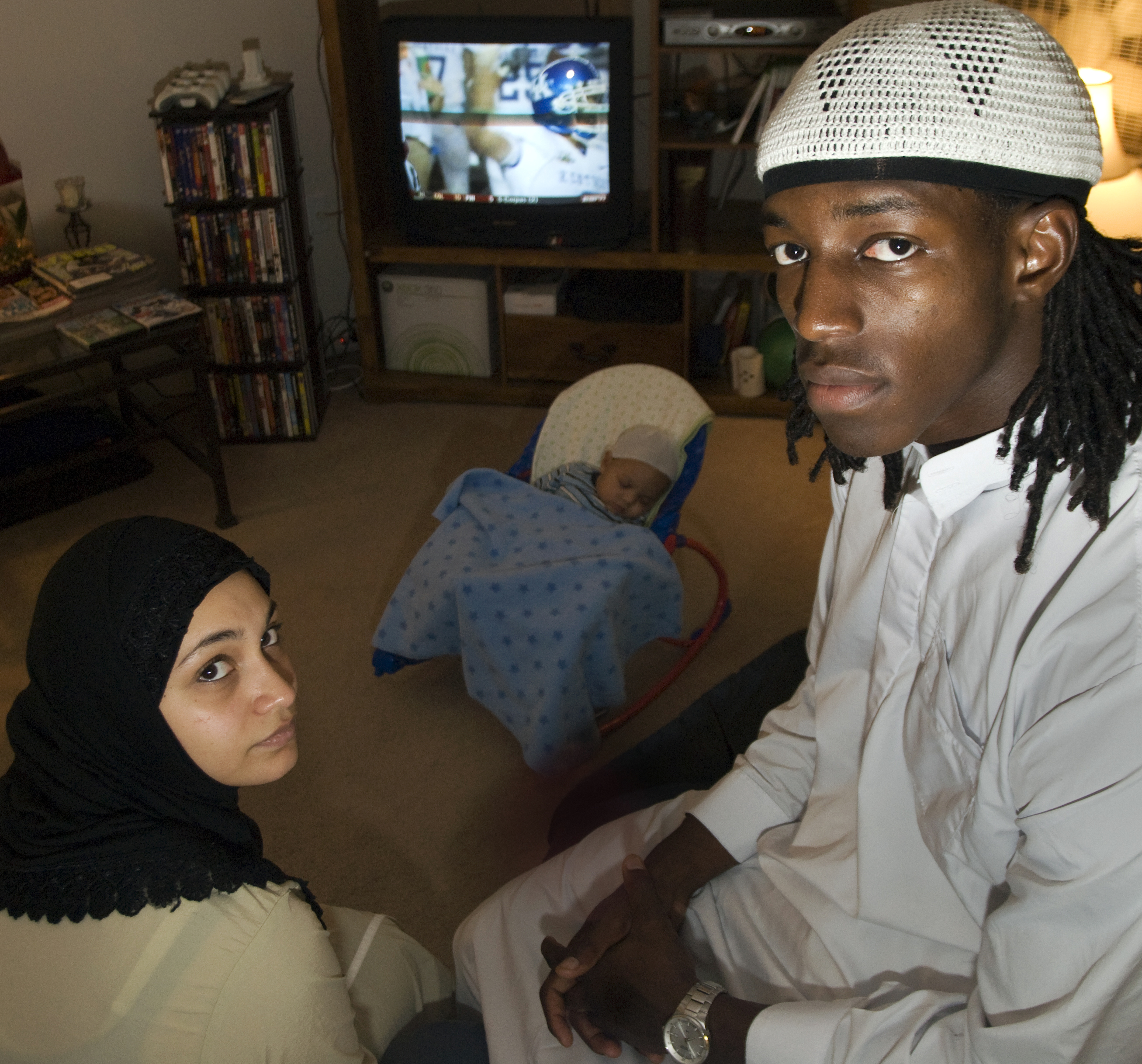 • WSU: It takes a lot of energy to play the rush linebacker position at Washington State. And a variety of skills. Maybe that's why the Cougars used two seniors there last season. They are auditioning two more players this spring to fill the spot, and our Jacob Thorpe introduces them in this story. WSU returns to spring drills today. ... ESPN.com's Ted Miller has a piece on emerging star Hercules Mata'afa. ... And here we are into alumni news. Abdullah announced his retirement yesterday on social media, expressing his concerns about his health. Good for him. Abdullah (pictured with his family in 2007) was one of the more thoughtful Cougar football players I dealt with in my time in Pullman. He was also the subject of my favorite story from those days, a look at how he, as a devout Muslim, dealt with the rigors of Ramadan and football. ... Area alumni watch No. 2: Thompson was the NBA Western Conference player of the week. ... And No. 3: Jamie Weisner, who attended elementary school in the area, led the Beavers to the Final Four last night. ... Wait there's more. Former Ferris High star Tinkle interviewed for the Stanford job before agreeing to extension at Oregon State. ... Wonder who really won and lost in the NCAA tournament? The winners are the conferences that made a bunch of money.
• Gonzaga: The baseball team needed extra innings but it got past Washington in Seattle yesterday. ... Santa Clara has picked a new basketball coach and it's the old Arizona State coach. ... BYU has a date in New York tonight. ... Former Gonzaga assistant coach J.R. Payne was introduced as Colorado's new women's basketball coach yesterday. Payne will be coaching at her third school in four years. ... Speaking of former coaches, Kelly Graves' Oregon team railed from 18-points down to get past UTEP and move into Wednesday's WNIT semifinals.
• Chiefs: Down 0-2, the Chiefs return to the Arena tonight for a meeting with red-hot Victoria. Tom Clouse has the advance. ... Everett is up 2-0 against Portland and doing it with help from a backup.
• Mariners: The Jesus Montero Era is over in Seattle before it ever really reached its height. The M's lost Montero on a waiver claim yesterday as the Toronto Blue Jays continue their quest to recreate the 2013 Mariners. ... Nathan Karns won the fifth-starter battle even before he took the mound yesterday and then pitched like he deserved it. James Paxton, who didn't have a good spring, was sent to Tacoma. ... The M's are still not fans of Seattle's new arena plans.
• Sounders: Seattle has a new assistant coach who is fitting in just fine. ... The USMNT needs a win tonight against Guatemala in the worst way.
•••
• Those last two days I referenced in the opening? Today really is "National Lemon Chiffon Cake Day." And tomorrow is "National Take a Walk in the Park Day," among other things. What a country. Until later ...
---
---