Sun., May 1, 2016
Bloomsday is one of the most infectious agents known to Spokane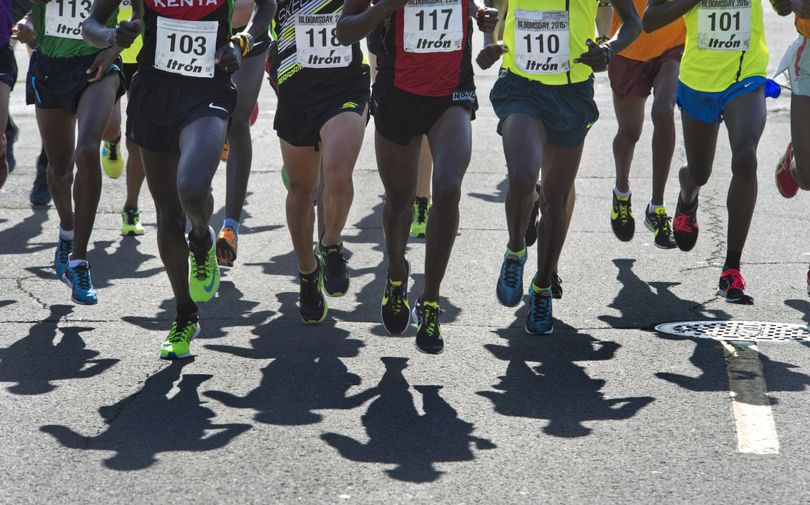 A GRIP ON SPORTS • It's Bloomsday, which means the city is filled with lilacs flowering from Mead to Liberty. No, that's not it. It has some other meaning. Read on.
••••••••••
• When I first touched down in Spokane oh so long ago, one of the first things I was told I had to do was run Bloomsday. If you looked at me today, you might wonder if the woman that gave me that advice was trying to kill me off – maybe she wanted that night editing position I was holding down in the sports department? – or something of that nature. But that was more than 30 years ago and, back then, I could actually spend a month training and then run the entire 7.5 miles without stopping. It helps that I was young-ish and that I was living alone – Kim was still in Southern California finishing up her nurse training and taking care of the house, our two dogs and the cat – which gave me plenty of time to run. I did. All over town. I was living in Browne's Addition, in a gloomy basement apartment, sleeping on a mattress on the floor and feeling sorry for myself. It actually snowed that April, something I had never seen before. But when I laced on my Nikes and headed out the door, I was a different person. With a different mindset. As I took step after step, the worries of a new job with a new boss and a new way of doing things – the wrong way as far as I was concerned – melted away. All that mattered was my breathing and my dreams. Both were labored. Some day, I thought, I would leave this two-bit burg, headed to the big time. Kim would move here, we would both get established in our careers and off we would go, to somewhere as big as our dreams. But as I did my daily runs, I began to discover Spokane. It was different than what I was used to. People were friendly. The downtown was dead, sure (remember, this was 1983 and the city was deep in a recession), but the neighborhoods. Wow. Homes we could afford. Trees everywhere. Green grass. Blooms. And Bloomies. The entire town seemed to be running. It certainly seemed that way the first Sunday in May, as I walked downtown, joining 28,172 others in the seventh running of the race. I had told the truth on my entry form about my expected finish time, so I started back in the pack. It seemed to take forever to get to the starting line, which made any chance of reaching my finish-time goal moot, but still I ran. And ran. And thought about what Spokane had to offer. Down to the river. Past the cemetery. The gravel pit. The college. The river. As I made my way up Doomsday Hill, putting foot after foot in a successful attempt to run the entire thing, I began to wonder if maybe, just maybe, this was a place to be. But, as I crossed the river again, headed toward the finish line under the shadow of my bosses' downtown mall, I was questioning my sanity, and not just because I was still running. When the race ended, a new co-worker, a guy who hardly knew me, snapped my picture. Thanks Chris. I still have that shot. I look terrible. Sweat everywhere. Eyes glazed over. Exhaustion evident. A typical Spokane resident. A few years later, when I was offered the perfect position for me – sports graphics editor at the Chicago Tribune – the city was so ingrained in my blood I couldn't pull the trigger, even though the position was a fulfillment of a dream. After three days of contemplation and conversation, Kim and I decided to stay put. We knew then we would never leave. Spokane was our home. As I have looked back on the transformation over the years, from young go-getters out to change the world to comfy old folks happy with their suburban cul-de-sac home, I have thought about that Bloomsday often. The race is part of this town. It's part of the culture. It's part of us. Thirty-three years ago I ran – yes, actually ran – Bloomsday for the first and only time. I've walked it since, Kim and I joined by our boys a couple times. I've watched it as a spectator. But that run, that's when this town – the people, the river, the parks, the blooming flowers – first grabbed me. And it's never let go.
•••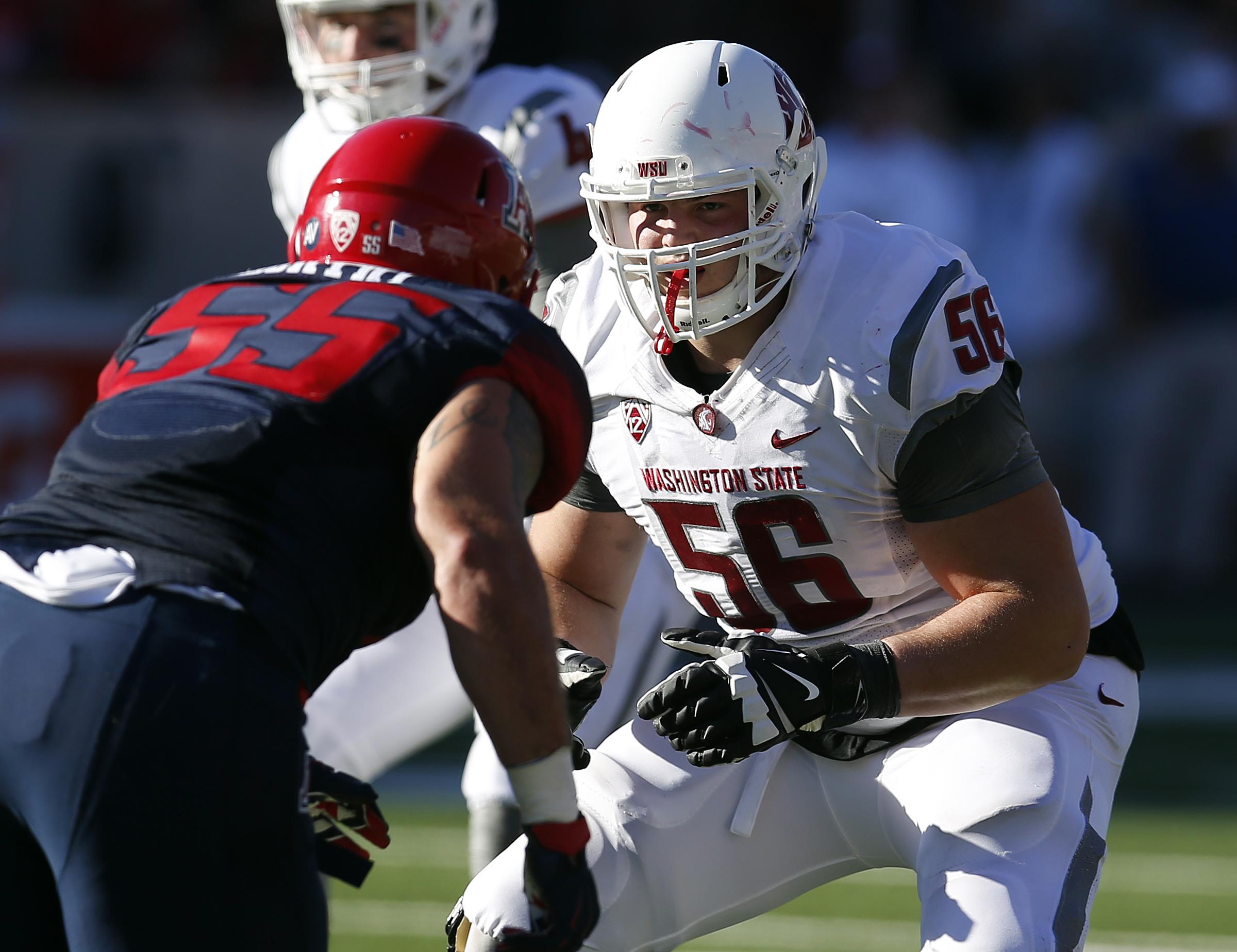 • WSU: Joe Dahl will be leaving Spokane and Pullman, headed to Detroit. The offensive lineman was drafted by the Lions yesterday, another in a long line of Cougars with ties with one of the NFL's oldest franchises. (In fact, former Mead and WSU kicker Jason Hanson announced the draft choice.) Jacob Thorpe has the Dahl news covered with this story and blog post as well as another blog post on Dahl's introductory conference call. Jacob also has a blog post on the other Cougars signed yesterday. ... Before spring gets away from us, Jacob recounts what WSU tried to accomplish. ... With Steph Curry out, Klay Thompson is quietly taking over for the Warriors. ... The WSU baseball team was shut out in Eugene.
• Gonzaga: The Bulldogs were cruising, up 4-0 headed to the bottom of the ninth with a chance to take a baseball series from BYU. Then the Cougars scored five times and handed GU a crushing 5-4 loss. ... This former Gonzaga pitcher had one day of glory.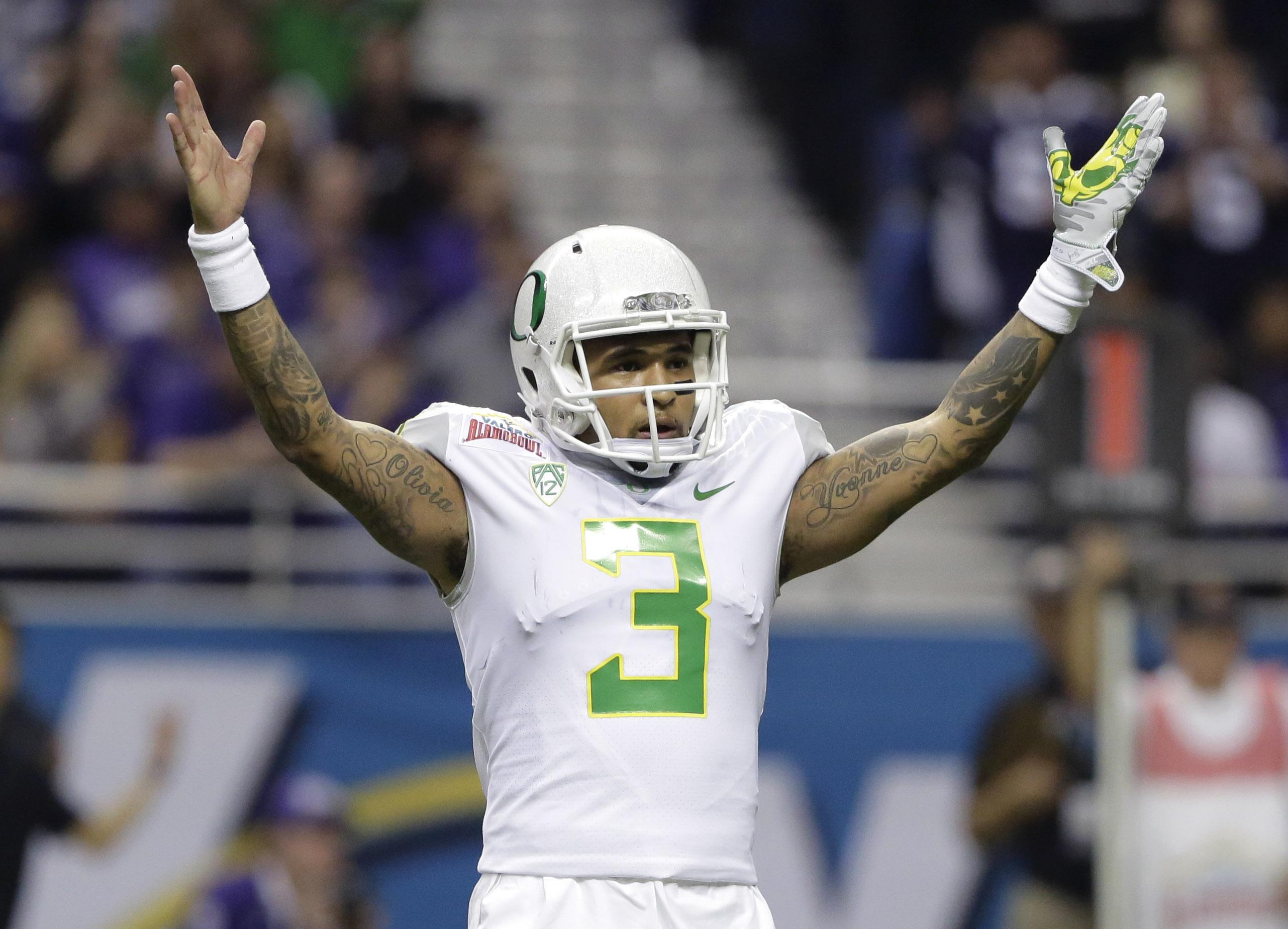 • EWU: The Eagles had some goals to accomplish in spring as well. Jim Allen shares with us what those were and how well Eastern reached them. ... Former Eagle quarterback Vernon Adams reportedly left Cheney for Oregon to improve his NFL prospects. He may have but the move didn't help his draft status. He was passed over in all seven rounds of the NFL draft but did earn an offer to tryout with the Seahawks.
• Preps: The oldest high school tennis tournament of the spring finished up yesterday and Steve Christilaw has the coverage. ... The Times looks deeper into the Bellevue football situation.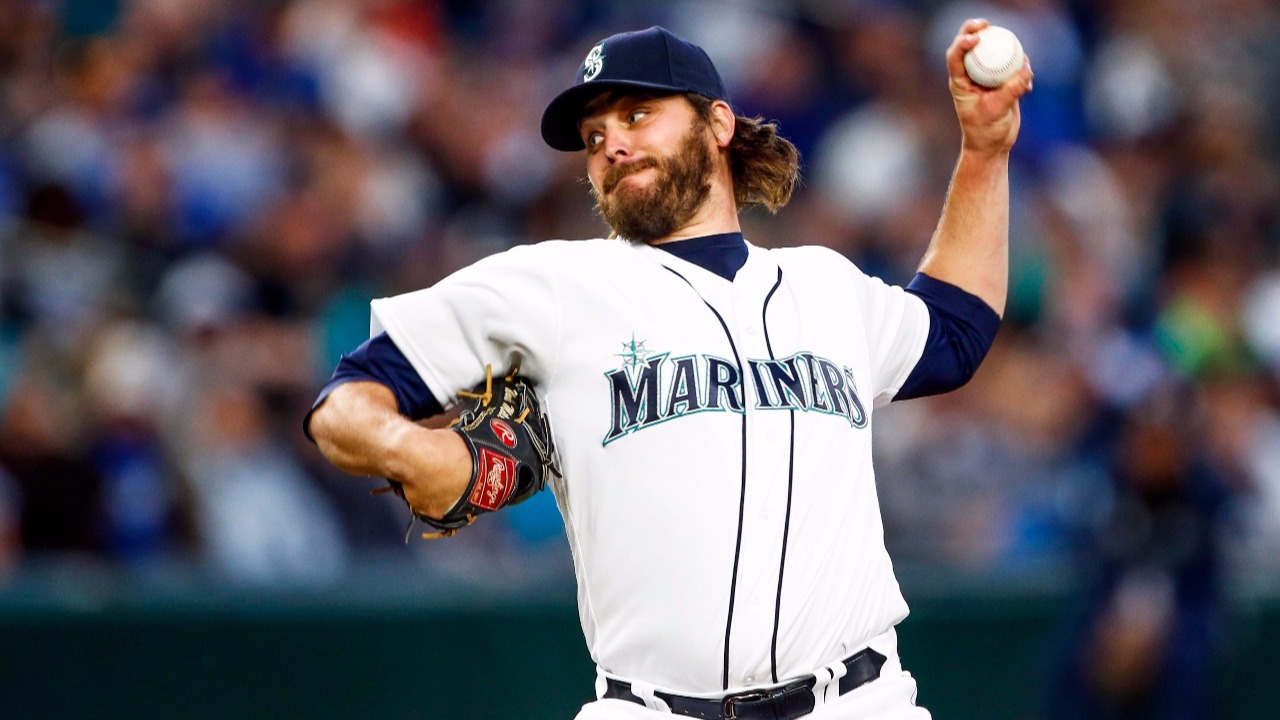 • Mariners: Two games into a weekend series with the defending champion Royals and the M's pitching staff has yet to give up a run. Yesterday it was Wade Miley's turn on the mound and he threw a complete game shutout. But did the M's score enough to win? Yes they did. More than enough even in the first inning. ... The Chicago Cubs are the best team in baseball? ... April has been good for the M's and their new philosophy.
• Seahawks: The draft finished up with the Hawks taking more big guys – and big, hard-hitting running backs. Who dance. Sounds like a winning combo. ... The Hawks filled a lot of needs in this draft, which is a bit different than the past. ... No one knows what the future holds for the draft picks, least of which for them. ... The Hawks also signed some free agents. ... What's going on with Marshawn Lynch?
• Sounders: Jordan Morris took a while to settle in with Seattle. He's there now. His goal yesterday, cleaning up a chance missed by others, lifted the Sounders to a crucial 1-0 win over visiting Columbus. ... San Jose and Philadelphia played to a draw. ... Real Salt Lake won again.
•••
• A heads up. We won't be on the blog Tuesday. No post. I am involved in a surgical procedure that morning that involves lots of purging the night before, if you are old enough to get my drift. Luckily, I'm not the one doing the purging or the procedure. But I am the designated driver, hand-holder and one-person support group. So I have to take the day. Until later ...
---
---