Tue., May 3, 2016
A special treat for your Tuesday – all the links with none of the commentary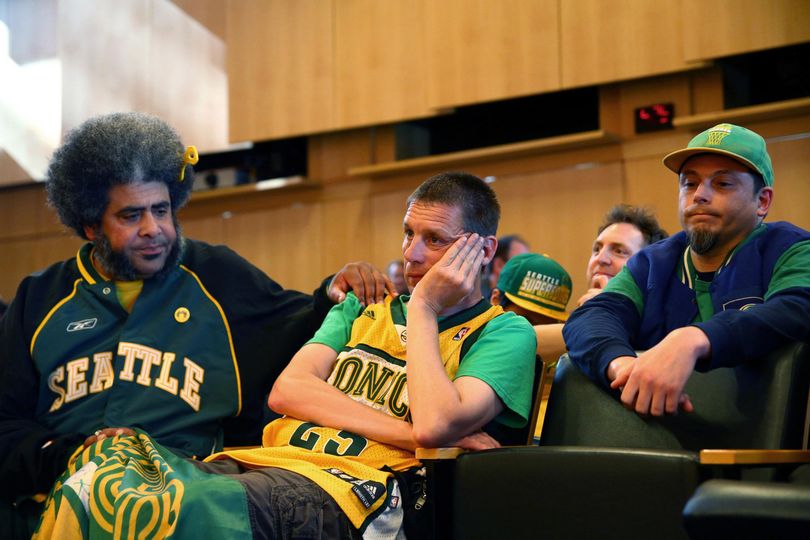 A GRIP ON SPORTS • So I was wrong. We did have time this morning for a quick blog post. Hope it doesn't ruin your day. Read on.
••••••••••
• The start time this morning was later than I had been originally told, so there was enough time to run down a majority of today's links and pass them along. Not enough time, mind you, to blather about any somewhat local issue of the day – how about the Seattle city council, huh, or the Mariners or the English Premier League champions or Ernie Kent changing his mind? – but enough to get you all The Spokesman-Review stories and a few others. In other words, it's actually a better post than usual.
•••
• WSU: Jacob Thorpe has a blog post up this morning, breaking the news Ernie Kent relenting and allowing Valentine Izundu to visit San Diego State. ... Success breeds success, right? The Cougars, coming off a nine-win season that included a bowl triumph, received a commitment from a highly valued high school receiver yesterday. Jacob has that information in this blog post. He also has a blog post and a story about a basketball recruit who signed a letter of intent yesterday. ... Pac-12 commissioner Larry Scott has some work to do this week. ... The best Pac-12 prospects for the NFL draft next year include Luke Falk.
• EWU: The records keep falling for hammer thrower Kaytlyn Coleman. Jim Allen has more in this story.
• Preps: Jim also previews the upcoming soccer playoffs. ... Central Valley defeated Gonzaga Prep at Prep, 12-5 yesterday and won a share of the GSL baseball title. Tom Clouse has the story. ... The Bellevue High story (and the problem it represents) just won't go away.
• Mariners: The M's stayed hot, mainly due to Robinson Cano's hot bat and a bullpen that didn't yield a run over the final three innings. The result was a 4-3 win at Oakland and a successful start to the road trip. ... The M's made a minor roster move yesterday and are expected to attend Tim Lincecum's showcase today.
• Seahawks: Though Marshawn Lynch hasn't officially retired yet, no one will be wearing No. 24 next season, not even him. ... Top draft pick Germain Ifedi starts off inside when he signs. ... The Hawks signed a bunch of free agents, including well-traveled local quarterback Jake Heaps. Vernon Adams has to tryout, Heaps is signed. OK then.
• Sounders: Seattle has yet to play to its potential. We know that. But soon, that potential will be diminished some.
• NBA: The dream of the SuperSonics returning to Seattle may have been put to rest when the Seattle council refused to vacate and sell a little-used street in the city's area designated for arenas. The street vacation would have allowed developer Chris Hansen room for his project. Now the whole idea, at least in that area, may be moot.
•••
• Off to the doctor's office. Poor Kim. Oh well, we're here to help. And support. And drive. We'll be in more expansive mood on the blog tomorrow. Not about that but maybe about the Mariners. Until then ...
---
---