Thu., May 12, 2016
Curry breaks all the rules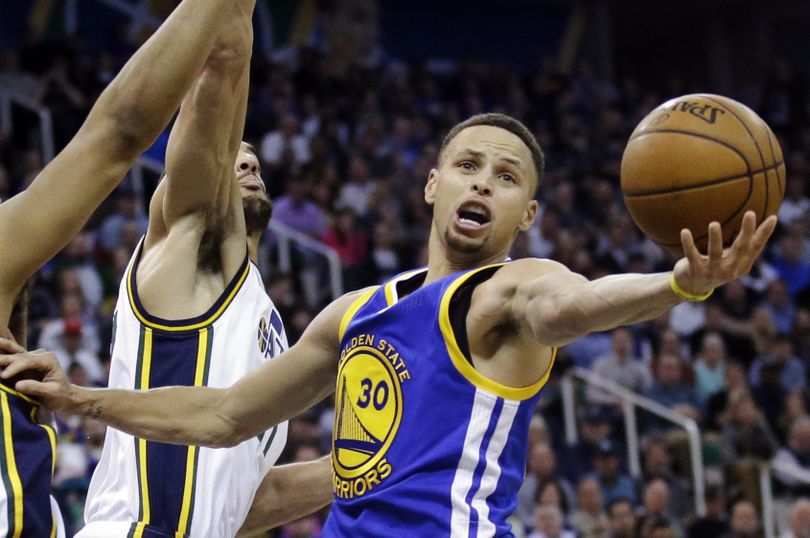 A GRIP ON SPORTS • Someone should write a book. Call it "The Curry Rules." But before that happens, someone is going to have to figure out how to slow down Steph Curry. Read on.
••••••••••
• Remember "The Jordan Rules?" Sam Smith's book about the greatest basketball player of all-time, Michael Jordan, and the Detroit Pistons' defensive system set up to control him? I know, it was a long time ago. And the Pistons' rules didn't work once the Bulls gathered enough players around Jordan to make them moot. But after watching Curry demolish the Portland Trail Blazers – did I get that right, Tim? I won't screw up again, I promise – in the second half last night, I wondered when the book was coming. Or if there was a way to stop Curry. He takes some of the world's worst shots. And they go in. All the time. He gets separation with ridiculous ball-handling moves and then shoots ridiculous shots. Splash. But there is a side of him few focus upon. If he isn't open, and there are times he even he can't shake free, he finds someone who is. More often than not these days, that's Klay Thompson. The perfect partner for Curry's free-form dance. Thompson is a knockdown shooter with a throwback game. Never stops working to get open. Sets up screens. Quick release. Splash. Double Curry and leave Thompson open? That's three points. Darned if you do, darned if you don't. Of course, thanks to the Inland Northwest vortex, there are connections here. Curry first showed the nation what he could do by knocking Gonzaga from the 2008 NCAA tournament basically all by himself. And Thompson? Three years at Washington State after no one else in the Pac-12 wanted him. Think Ben Howland would still be at UCLA if he hadn't missed on a kid who grew up an hour south of Westwood? The duo is now doing the same things together they did separately in college, except on a bigger stage – and on another level. Curry was capable of scoring 40 points for Davidson – as he did against the Zags – but not with the flair he shows now. And Thompson was a good shooter at WSU, but the flashes of greatness only appeared occasionally. In the series against Portland, he was better than great at times. They are well on their way to becoming the greatest NBA backcourt of all time. It will happen. They might even reach that point this season, if the Warriors win another title. After all, they already are breaking all the rules. And rewriting the record book.
•••
• WSU: Speaking of Thompson, he's more than just a shooter. He still applies the lessons he learned as a freshman in Pullman. Ask Damian Lillard. ... The Cougars are either the best or the second-best in the Pac-12 when it comes to quarterback heading into the fall football season. ... They are also more than comfortable in the secondary.
• Chiefs: The Winterhawks welcomed back an old new coach yesterday.
• Preps: There was a chance Noah Martin could set a state high jump record. No longer. The U-Hi senior broke his collarbone playing Frisbee and is out for the rest of the season. Greg Lee has more in this track notebook. ... Greg also has this interesting feature on Rogers' distance runner Roberto Lopez (pictured), whose run to success was slowed down by many obstacles. ... Greg covered the 4A district softball tournament yesterday while Tom Clouse has this story on the 1A baseball playoffs. ... The WIAA wants schools to cooperate with investigations. What a novel idea.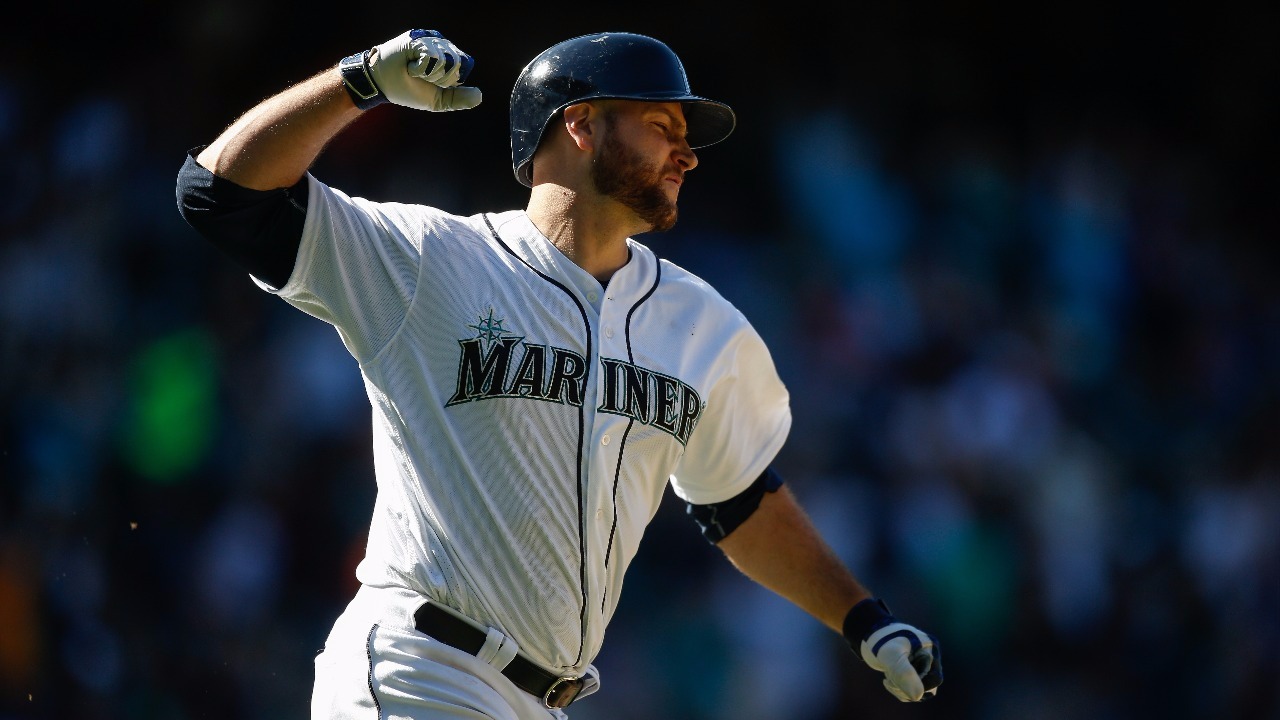 • Mariners: For what it's worth, something's happening here. What it is ain't exactly clear, but the M's have something special going on. They won again yesterday, sweeping Tampa Bay out of Safeco with a 6-5, 11-inning victory powered by Chris Iannetta's walk-off home run. The M's led 4-0. Tampa tied it. The M's led 5-4. Tampa tied it. They M's won. Talk about something that wouldn't have happened in the recent past. ... Despite his meltdown yesterday, Taijuan Walker is inching toward greatness. ... One can never have enough power arms in the bullpen.
• Seahawks: Sorry to say, but Ricardo Lockette is not going to be able to return to the field after his scary injury in Dallas last season. He is officially announcing his retirement today. ... Michael Bennett is not retiring but he's also not going to be around for a while. He wants a new contract. ... Pete Carroll wants new shoes.
• Sounders: Seattle will play a friendly against the EPL's West Ham on July 5 in CenturyLink. ... The Galaxy haven't lost in a long time. ... Portland lost to FC Dallas 2-1 after giving up two second half goals.
•••
• Old book, old music lyrics hidden in the column. Just having one of those senior moments. Until later ...
---
---