Rain, rain, go away … so that everyone can play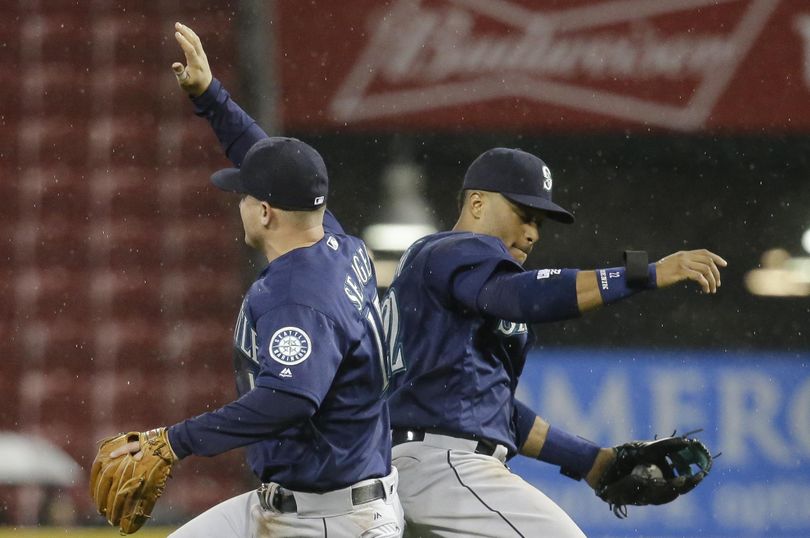 A GRIP ON SPORTS • It is late May. Yet, from Cincinnati to Boise, rain was part of yesterday's sports story. Read on.
••••••••••
• I must admit I was looking forward to a doubleheader today. When it looked as if the Mariners' game at Cincinnati was going to be rained out yesterday, there was talk of a double dip today. Fine with me. Two games on a Saturday while I'm working around the house? Yes please. I even have a battery-powered radio that still works, so there's no problem picking it up outside. Puttering around the tomatoes? I could have been listening to Hisashi Iwakuma struggling with his command again. Trimming the bushes? A perfect spot to celebrate when the Mariners get to the Cincy bullpen. Sweeping the garage? Dae-Ho Lee territory. Heck, he's as big as an SUV. But such dreams melted away and Friday night's game somehow was played. And yet, reality was just fine. No doubleheader today but instead the M's enter the weekend 1-0 against the Reds, thanks to an 8-3 win despite the Ohio showers. It was Lee who came through at the right time last night, after Iwakuma and the M's fell behind 3-0 early. A pinch-hit, two-out, two-run single to right gave Seattle the lead for good in the seventh. The rally against the much-maligned – rightfully – Cincinnati bullpen made Iwakuma the winner. And kept the M's in first place in the American League West by 1.5 games. Today Felix Hernandez pitches – weather permitting – meaning the offense will disappear. But that's OK. This is a different Mariner team. Rain or shine.
• Rain invaded the Treasure Valley yesterday and threw a (lightning) rod into the Idaho State softball and baseball tournament plans. Thanks to the inclement weather, schedules for almost every level had to be modified, with the specter of cancelled tournaments looming for a while Friday. That didn't happen, but some tournaments will not have a consolation round and others had their games moved around to avoid the downpours. It's an occupational hazard with the spring state tournaments on both sides of the border. Being able to sit through a rain delay and come out ready to go is a part of the skills needed to win a state title. Sometimes, as was the case with Coeur d'Alene's softball team, the delay lasts overnight. Today should be interesting.
•••
• Gonzaga: The Bulldogs are one more win away from winning the WCC regular season baseball crown. They have already clinched a share of the title. ... The first day of the NCAA women's golf championships in Eugene were tough for most everyone, including Gonzaga's Bianca Pagdanganan.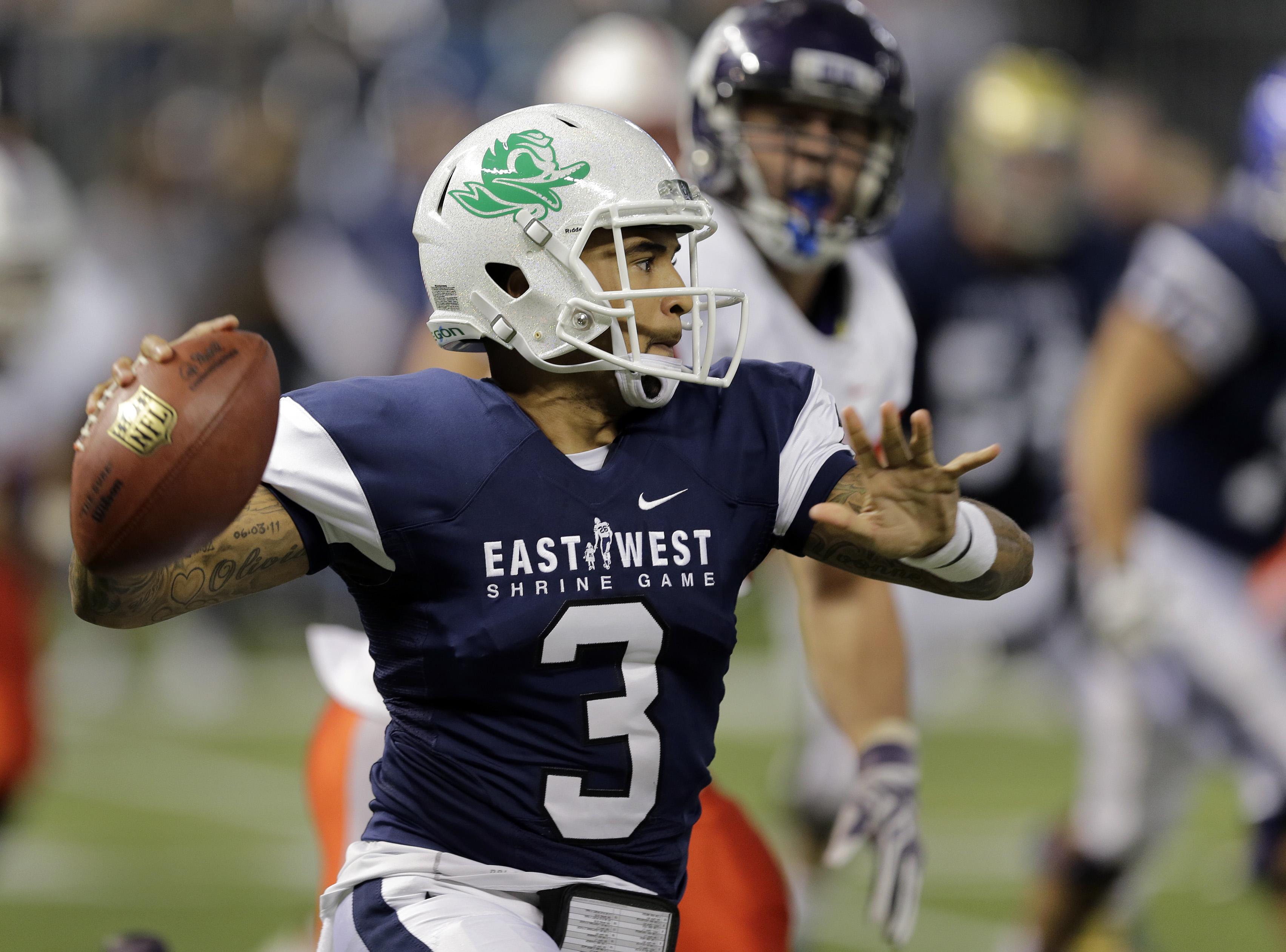 • EWU: Vernon Adams is still trying to find a home. In the past year, he's left Cheney for Oregon, had an injury-filled senior season, went undrafted by the NFL, tried out with in Seattle and Washington, and, now, has seen his CFL rights traded from British Columbia to Montreal, reportedly because of the inability to reach agreement on a contract. I'm pretty sure it wasn't the path he was envisioning at this time last year.
• Whitworth: The Pirates' baseball season ended yesterday in an 8-5 loss to Northwest Conference foe Pacific Lutheran. Tom Clouse has the story. The Lutes continue on in the NCAA Division III West Regional and will face Trinity today, having to win twice to move on.
• CCS, NIC: Both schools were 1-1 Friday in the NWAC softball tournament.
• Empire: Rain is never a problem in the Indoor Football League, unless you are referring to the reign of terror Spokane holds over Tri-Cities. (Sorry, couldn't resist.) The Empire defeated the Fever for the fourth time this season, this one 45-23 at the Arena. Jim Meehan was there and has the game story while Colin Mulvany has a photo report.
• Preps: It was a busy day and not just because everyone in the Boise area was dodging raindrops. Lake City dodged enough to move into the 5A baseball final this morning. And, as we said, Coeur d'Alene is still alive in the 5A softball tournament. ... There was track yesterday as well and we have an Idaho roundup along with Greg Lee's coverage of action in Washington. ... There was also softball in Washington.
• Golf: Jim Meehan has his weekly column, with today's focusing on the Junior League in the Spokane area.
• Mariners: The M's only had one hit with a runner in scoring position yesterday – Lee's two-run single – but they did receive a bases-loaded walk and hit batsman. And a couple of solo home runs. That was enough. ... Leonys Martin's change in approach at the plate has paid off. So has Robinson Cano's ability to get healthy.
• Seahawks: There are a lot of folks who work behind the scenes at professional sports franchises. And they do important work. ... You have questions? We can pass along some answers.
• Sounders: As Seattle enters one of the season's toughest stretches, no one is sure whether Chad Marshall will play. ... Stefan Frei is designing a tifo for the Sounders and their fans. But some aren't happy about its sponsorship. ... Chris Wondolowski has re-upped with San Jose.
•••
• Cool and wet – maybe. That's the forecast for around here today. Let's hope the sun sticks around. It makes it Saturdays more fun. Until later ...
---
---