Sunday seems to be a good day to reflect on the week that was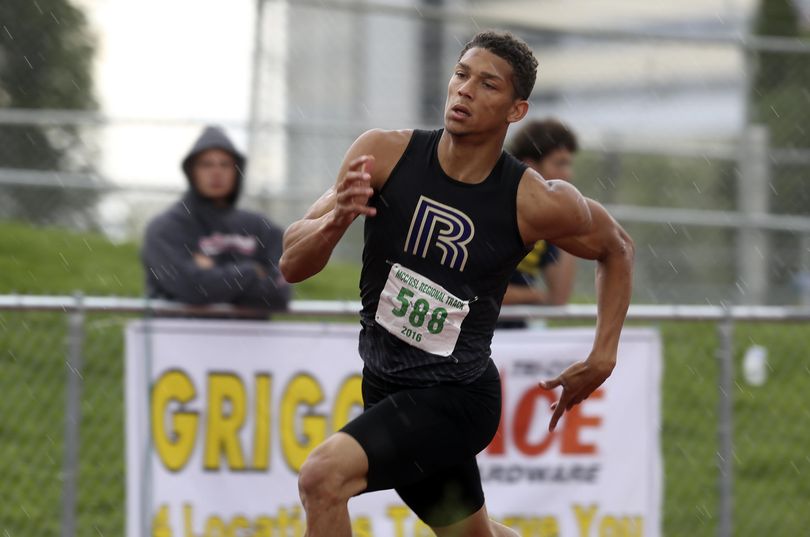 A GRIP ON SPORTS • Why does this have to happen? It's the weekend, the time when most people are off work. The two out of seven days when the job doesn't dominate life. And it's raining. Hard. Oh well, it makes a good excuse to sit and watch the M's. Or golf. Or read this blog, which is debuting a new feature today. Read on.
••••••••••
• Being it's Sunday, we thought it might be a good day to look back. To reflect. To see how our week went. At least during the summer, when Saturdays are not filled with college football. Anyhow, how did the week go here on SportsLink? Did we make any predictions or statements that made us look really stupid? Or, what would have to be considered to a much-lesser degree, make us look really smart? You decide.
• Monday: We took you down memory lane with a short story on a baseball fight we were part of a long time ago. Thankfully, the statute of limitations has expired, according to my attorney, a proud graduate of the law school located down behind the Walmart. Just about everyone involved with the Blue Jays/Rangers fight that triggered the memories was suspended, though most are appealing and have yet to sit. Who said justice delayed is justice denied? (According to Google, it was first attributed to British Prime Minister William Gladstone, or maybe it was Martin Luther King.)
• Tuesday: The Warriors lost their series opener to the Thunder. We watched. We were surprised how Golden State played. We didn't think it would last. It didn't. Steph Curry went off the next game – despite an elbow that looked like he was trying to smuggle a tennis ball under the skin – and the Warriors romped. The teams meet tonight in Oklahoma City with a majority of Seattle residents who care rooting for Klay Thompson's team, not Clay Bennett's.
• Wednesday: Another nostalgia-filled post, though this one was more maudlin. Sports heroes leave us, permanently, just about every day. It's a fact of life.
• Thursday: The rain that decided to visit this week brought back remembrances of minor league baseball days of yore. Not mine, mind you. But yours. A lot of you wrote about the days of the Triple A Spokane Indians, the best minor league baseball team of all time according to some. And nights spent at Indians Stadium, back when it was called that and only a hearty few came to watch the pre-summer games.
• Friday: You left me hanging. We really wanted to know why the M's were doing so well on the road. Know one seems to want to share their opinion on that. I'll give you one theory: It's a fluke. No correlation to anything. The law of averages will catch up to the M's. They'll either start winning at home more – the preferred alternative of their fans – or they will start losing more on the road. They will revert to the baseball mean. Mark it down.
• Saturday: We complained about the weather. Now isn't that an old man thing to do? Well, that's the box we check these days. Old man. So we complain about rain and such. Did it as a young man too. I remember one Friday a long time ago when I prayed and prayed and prayed the rain would stop so I could play my Little League game the next day. It rained all day Saturday. I went to school Monday and asked one of the nuns why God didn't answer my prayer. She laughed at me. Pray was for important things. Well, that Little League game was important to me at the time. I've hated rain ever since.
• Sunday: Today we filled the column with a clip show, sort of like when sitcom writers are on strike or too hungover to fill their 30 minutes. Neither of those apply today. We were just bummed out by the rain.
•••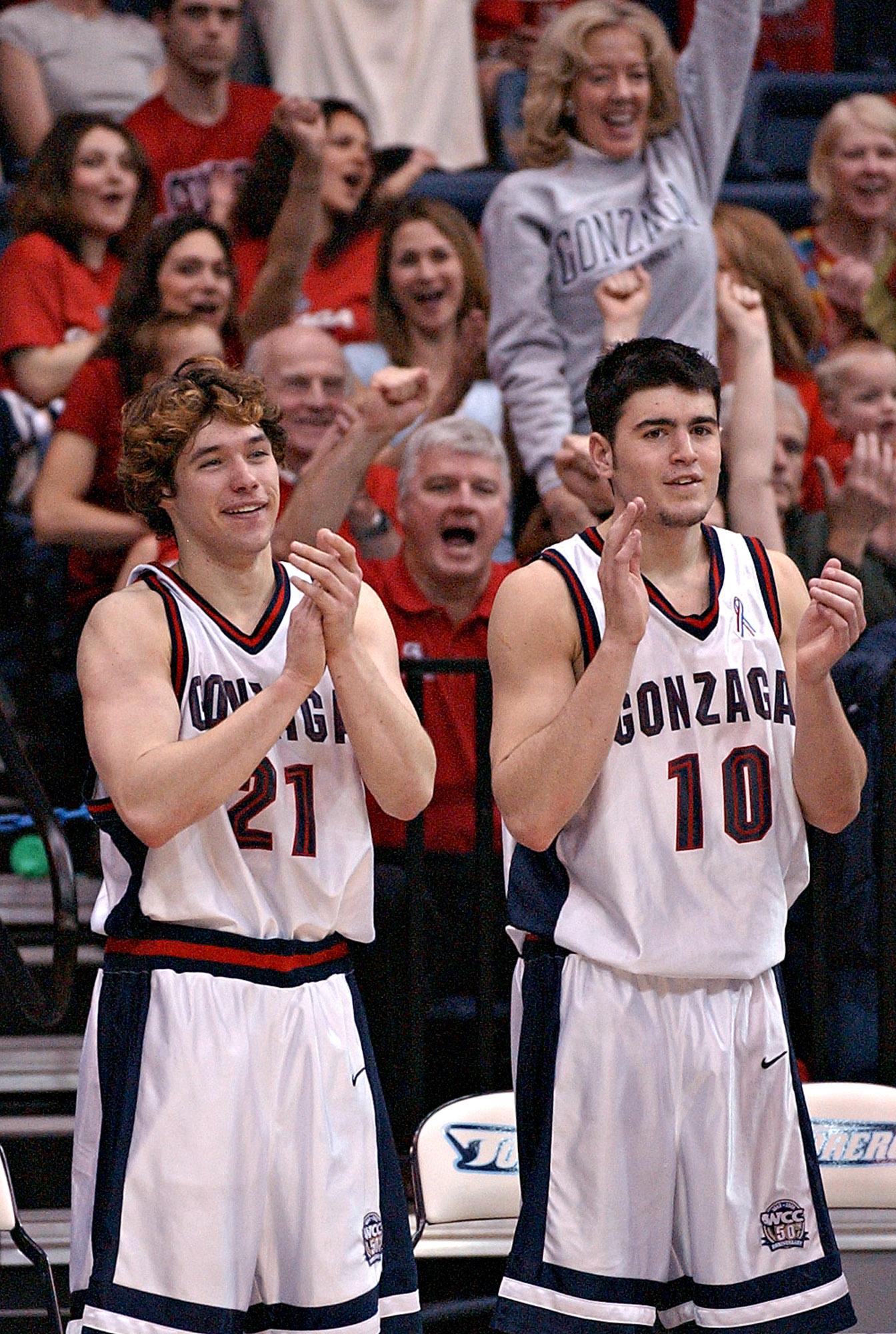 • Gonzaga: What was it Douglas MacArthur said about old soldiers? Something about fading away? You know he wasn't talking about former Gonzaga basketball players. They are always around. John Blanchette has a column today on another event the old Bulldogs are involved in. ... The Zag baseball team couldn't get it done in San Diego, falling to USD and tying for the WCC regular season crown with BYU and possibly Saint Mary's. ... Speaking of BYU, unless someone rich and/or powerful steps up, it won't be getting into the Big 12. ... It doesn't look as if Gonzaga's Bianca Pagdanganan will be moving on into match play at the NCAA golf tournament, unless she has a spectacular round today.
• CCS, NIC: The NWAC softball tournament ended for both schools yesterday.
• Preps: There is one more weekend left in prep sports this school year, which means Saturday was packed with competition. ... There was track in Washington, which Greg Lee covered, and track in Idaho, where the state meets were held. ... Lake City won the State 5A baseball title yesterday in Boise and there was State playoff action on this side of the border as well, all of it covered in this roundup. ... State softball regionals didn't quite get finished, with rain washing out the 4A final round. The 3A tournament wrapped up, with Shadle Park winning. ... Central Valley is in the State 4A soccer final four again. Jim Allen has the story.
• Mariners: The good news for the M's yesterday: Franklin Gutierrez launched a three-run home run about two miles and Seattle won 4-0 behind Felix Hernandez. The bad news: Ketel Marte slid head-first into second and sprained his thumb. The young shortstop will be out for a while. ... The bullpen roles seem to be evolving. ... The Cubs are still baseball's best team.
• Seahawks: Michael Bennett wants more money. But he wants to win more.
• Sounders: Prediction time. Sounders coach Sigi Schmid won't make it through June. Seattle is mired in the bottom of the MLS standings and this organization won't stand for it. The 1-0 loss at home to Dallas last night not dropped them 14 points back in the Western Conference, it was poor offensive soccer. And that's not a sin the Sounders – nor their fans – can abide.
•••
• We will be back tomorrow. With fresh material. Promise. Until later ...
---
---