Fri., May 27, 2016
If chasing a little white ball around is your idea of fun, you are in luck around here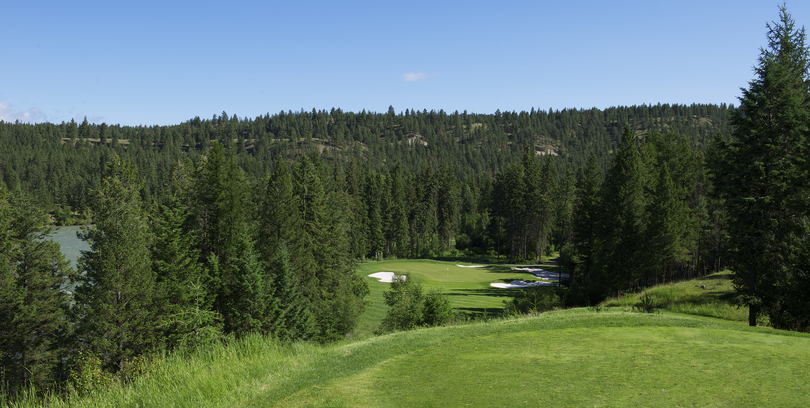 A GRIP ON SPORTS • You interested in golf? Then today is your day. Read on.
••••••••••
• One of the fascinations I had with this area oh so many years ago centered round the area's golf courses. Back then I loved playing. Before kids, golf was my baby, the way to compete – if only with myself – without having to find a team to play on. And the Spokane area was perfect for it. Golf courses everywhere, it seemed, and at reasonable prices. (If you don't think the courses around here are a bargain, you haven't golfed in California or Arizona or Nevada or just about anywhere else.) But there is always the challenge of the new course – or an old course in a new place. That's why our golf sections have always been a favorite of mine. Steve Bergum – before he retired – and Jim Meehan always seem to seek out new courses and/or new adventures that are within reach of any of us. Today is no different. Jim writes about golfing just north of the border in Cranbrook, British Columbia, a mountain community closer to Spokane, time-wise, than Seattle. And the golf looks to be a bit more scenic – and accessible. Jim has stories on three courses, St. Eugene, Wildstone and Shadow Mountain, as well as an overview of the courses in the Cranbrook area. As usual, there is also the listing of all the courses in the Spokane area with prices and booking information. If you love golf, heck, if you even just like it, this is a section worth keeping.
•••
• WSU: It may be the offseason (for the fans), but the Cougar football season isn't all that far away. Less than 100 days in fact. Anyway, who is the most indispensible WSU player? Here is one vote for Gabe Marks. Remember, Marks redshirted a season ago and part of the reason was to spread out the eligibility of the receiving corps. This fall the Cougars reap the benefits of that decision. ... He should be Luke Falk's No. 1 target again.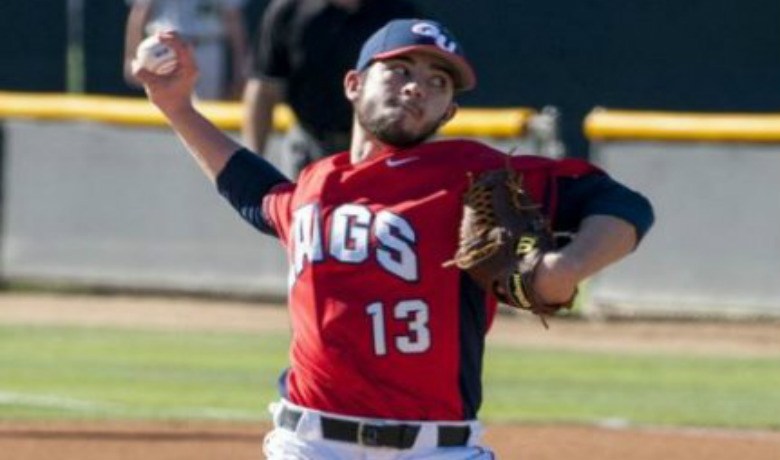 • Gonzaga: The two pitchers who faced off yesterday in the first round of the WCC baseball tournament both wore the same uniform – Gonzaga's – at one time. But Brandon Bailey still is wearing it and his 17-strike out, six-hit performance lifted the Bulldogs past BYU and former Zag Michael Rucker. The 5-3 loss was Rucker's first of the season after 11 wins. One interesting note: In a 27-out game, only three of BYU's outs were recorded at first base. And one of those was after a strike out.
• Empire: Spokane travels to last-place Colorado tonight for an Intense Conference matchup. Jim Meehan has an advance of the IFL game.
• Preps: There is a lot going on this weekend in Washington, especially on the track. Greg Lee is in Tacoma and has this story on the first day of the large school track and field meet. Tom Clouse had the duty in Cheney and has this coverage of the smaller schools. ... Tom also has an advance of Freeman's attempt to win its first baseball title and a short piece on a local golfer's very bad week. ... Shadle Park tennis player Audra Spargo will try one last time for a state title. The reasons why the junior won't have another chance are tragic and documented in Steve Christilaw's feature. ... It looks as if Bellevue football coach Butch Goncharoff may lose his job.
• Mariners: The M's had a day off yesterday and get back at it tonight vs. the Twins. But that doesn't mean we don't have stories, including this one on the changing nature of Felix Hernandez's career. ... Leonys Martin's hitting has really helped the Mariners already.
• Seahawks: Yesterday was the first day the OTAs were open to the media and we have some stories to share, including one that has six observations. ... Jimmy Graham seems to be moving pretty well considering. ... Brandon Browner is ready to face his future and his new role.
• Sounders: Getting around in the MLS isn't easy, mainly because the teams still fly commercial most everywhere.
•••
• One final reminder. No post tomorrow. We'll be back on Sunday. Until then ...
---
---