Fri., Nov. 4, 2016
Video of WSU Regents public meeting and Robert Barber press conference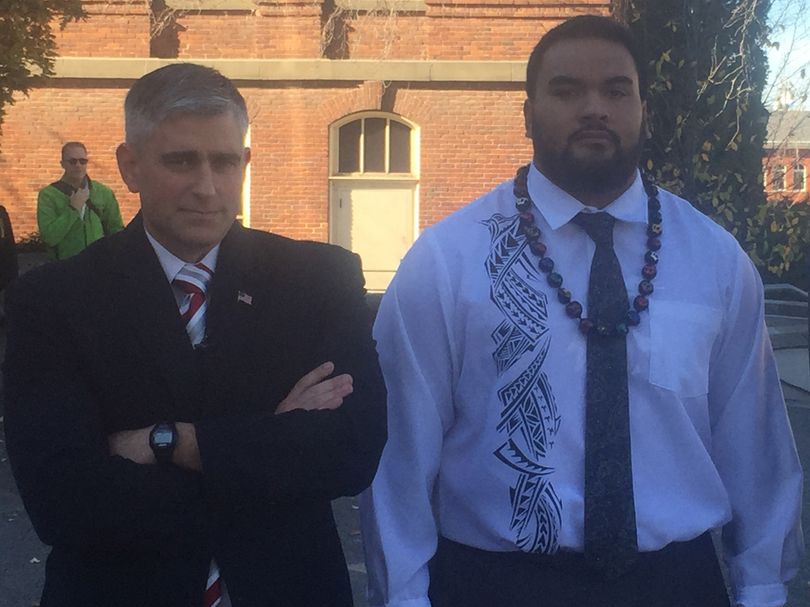 The Washington State board of regents conducted an open forum on Friday at the Compton Union Building on the Pullman campus, drawing passionate pleas from several people on behalf of suspended football player Robert Barber.
State Senator Michael Baumgartner was among the speakers and at one point stormed out of the meeting and yelled: "If you don't fix this I goddamn will."
Baumgartner returned later with Barber. After the open forum, Baumgartner and Barber conducted an impromptu press conference to further make his plea to reinstate Barber.
Here is the press conference with Barber and Baumgartner:
LIVE on #Periscope: Robert Barber press conference https://t.co/TCzUVhMluS

— Jacob Thorpe (@JacobThorpeSR) November 4, 2016
And here are parts one and two of the public comment period.
LIVE on #Periscope: WSU Board of Regents listens to public comments RE: Robert Barber's suspension - LIVE https://t.co/wBvgfDu1Oe

— Jacob Thorpe (@JacobThorpeSR) November 4, 2016
LIVE on #Periscope: WSU Board of Regents meeting https://t.co/on5eReSrob

— Jacob Thorpe (@JacobThorpeSR) November 4, 2016
---
---