Tue., Oct. 11, 2016
October's sports excitement is no surprise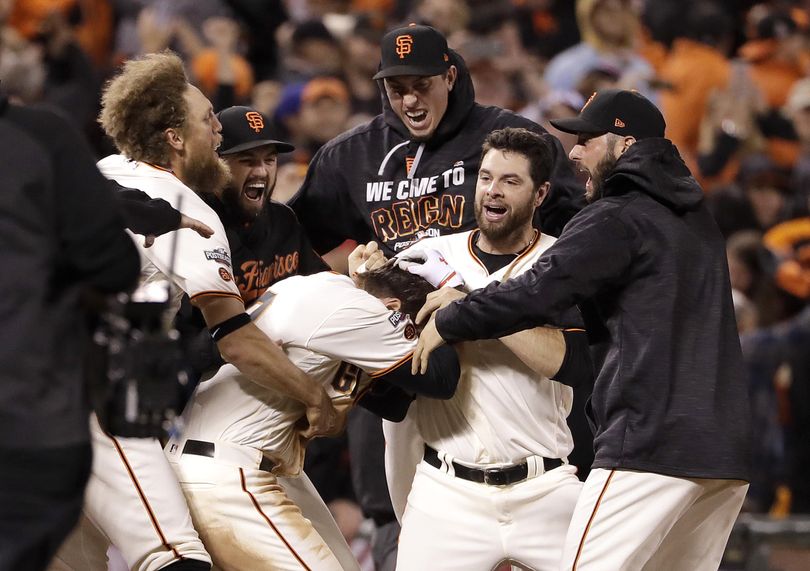 A GRIP ON SPORTS • Sit down. Get comfortable. Grab a cup of coffee. Or tea. Or, as I used to do when I was considerably younger, an icy cold Diet Coke. We're talking sports. Read on.
••••••••••
• Is October the best sporting month? Could be. We've already experienced the year's most exhilarating golf event, the Ryder Cup. And now we are full swing into the baseball playoffs. Throw in the always mesmerizing NFL and its younger sibling college football, and this part of October is full. But it's also only the beginning. College basketball teams are practicing. The NBA will begin its season this month. Our local hockey guys are out skating around. The NHL is just around the corner.
Before this month is out, we will have experienced all four major sports along with Nascar's playoffs and, if you are into it, soccer tournaments from all over the world.
Look, I love April. The Masters. Baseball begins. The NCAA tournament ends. The weather makes me happy. But October may just be the best sports month of them all. It's at least the most crowded.
• What the heck? The Cougars will play another game that starts after my bedtime? OK, I'm exaggerating, but fresh off the heels of last week's 7:30 start at Stanford, and this week's 7:30 homecoming start against UCLA, comes the news next week's game at Arizona State will start at 7 p.m.
Every Pac-12 football program has complained about too many late start times. The desert schools like them in September, sure, because it's 110 degrees down there in the mid-afternoon that time of year. But other than that, given their choice, each conference school would prefer a start time between noon at 3 p.m. I'm sure.
It isn't going to happen, of course. There is no way to squeeze six games into that window. So someone is stuck playing late.
It just "happens" to be the Cougars an inordinate amount of times this season. This is what happens when they become competent. If they were 0-5, they probably would be shuttled off to the 11 a.m. start, where the conference's TV partners could hide their games – and the low ratings. But win a few games, have a selling point in Mike Leach's Air Raid offense and, viola, late-night starts become a usual occurrence.
I'm guessing, but, given a choice between being really good and having day games, even the most curmudgeonly Cougar fan would opt for the former.
• Watching baseball? I have been when I can. Two things happened yesterday that I didn't like, one I saw and one I didn't.
The Dodgers were right in their pivotal game with the Nationals until the bullpen imploded in the ninth and I happened to see the carnage. I turned away quickly.
Then the Giants seemed to have the Cubs put away when they rallied late, which caused me to go to bed. Turns out Chicago turned the tables on the Giants' leaky bullpen only to lose in extra innings. Yes, I know it's an even year. So the Cubbies need to put a fork into San Francisco and help everyone else out. If the Giants win again, I think I'll quit baseball. Take up watching the EPL or something. Blame a higher – or, more appropriately, a lower – power and go on my way. Darn Giants.
•••
• WSU: It's Tuesday, right? The reason I ask is because you don't usually have a long, shouldn't-be-missed feature in the paper on a Tuesday. But here it is, Jacob Thorpe's story on Shalom Luani. ... That's not all Jacob has today. He has his first look at UCLA, who may just be without its starting quarterback this Saturday. There is also a not so-pleasant story to pass along, Jacob's piece on charges being filed against linebacker Logan Tago (pictured), which may trigger a suspension. ... Jacob also passes along video of Monday interviews with Gabe Marks, Eduardo Middleton, Darrien Molton and Mike Leach as well as WSU's games notes for the week and the news of a wide receiver commit. ... Leach is supporting Donald Trump for president. Does that affect recruiting? Speaking of politics, you may have seen Ken Bone at the debate (below). No, not that Ken Bone. He's a volunteer assistant with Gonzaga these days. ... The volleyball team dropped to 13th in the polls after the loss at Oregon.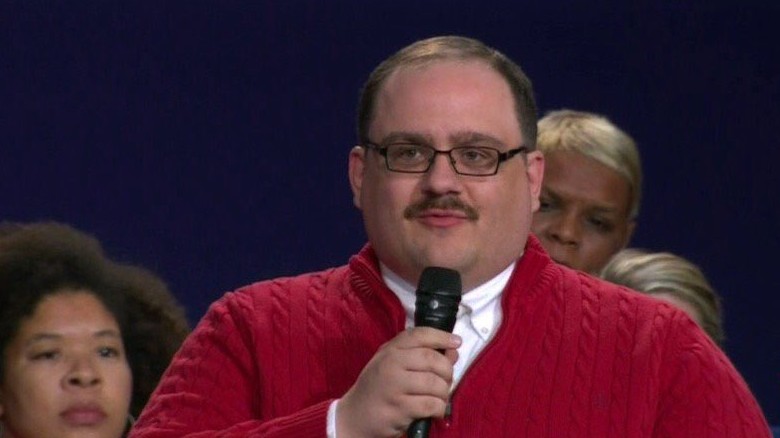 Around the Pac-12 today, the Washington schools' success has helped clear up the North race while the South still is in a state of flux. ... The conference's cannibalism means there are only two schools left in the top 25, with only Washington in the top 10. ... I know it's probably not true, but there seems to be even more injuries this season, especially at Arizona, Arizona State and Utah. ... Oregon can't blame injuries for its fall. Stanford can't either. ... USC has resurrected its championship hopes. ... Colorado is still in contention. ... Oregon State is tougher than anyone may have thought. At least tougher than California thought.
• Gonzaga: With the Zags practicing, Jim Meehan is introducing us to their revamped roster. In today's story, he examines the big players who have big shoes to fill.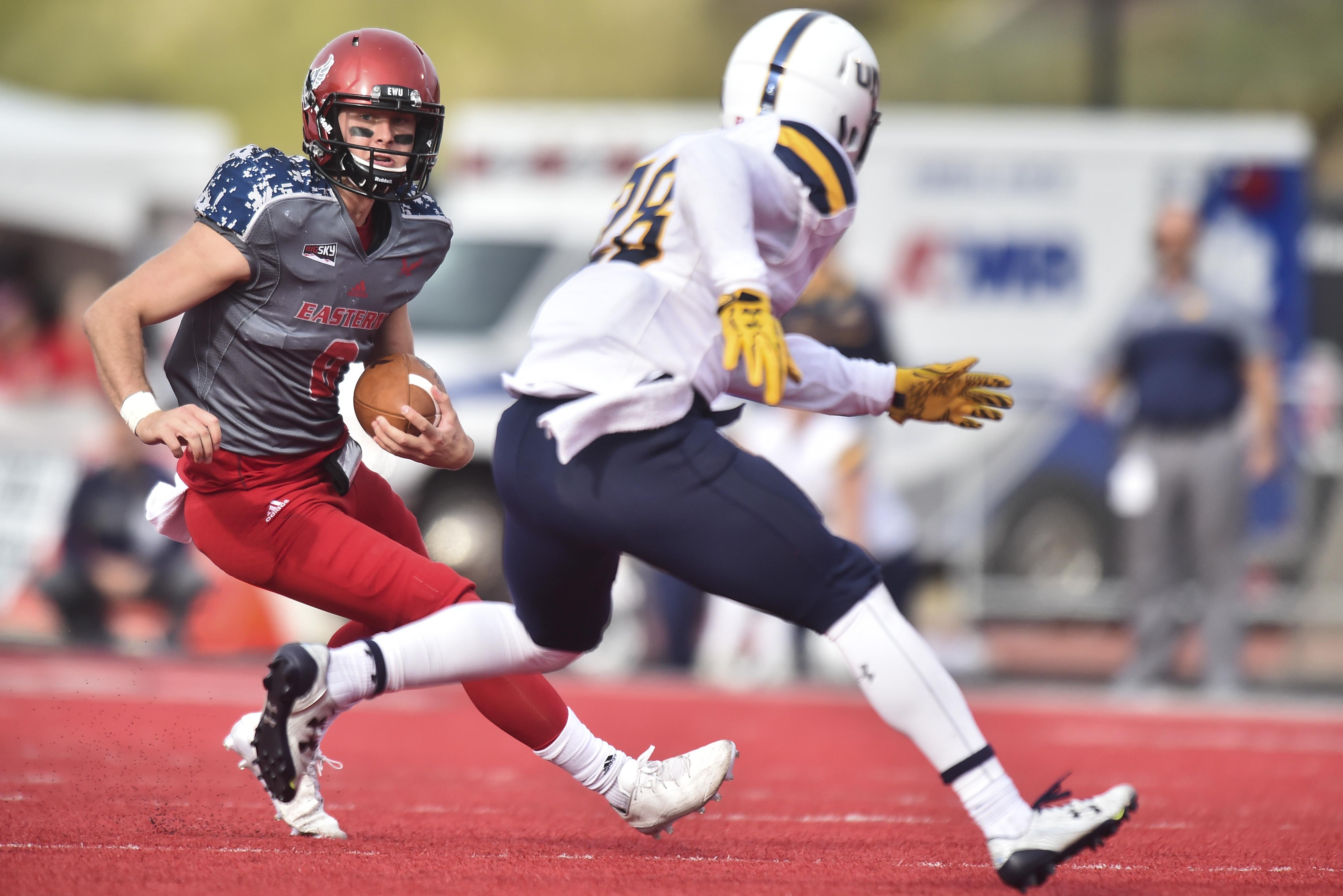 • EWU: The Eagles have a couple of award winners, one in football and one in volleyball. ... Elsewhere in the Big Sky, Portland State is not having the same success as last season. ... A Montana receiver from Lake City High (fixed from earlier) is injured. ... Eastern quarterback Gage Gubrud is the subject of this notebook. ... North Dakota's success is being reflected in the polls.
• Chiefs: Thought we might catch up with the weekend action around the WHL in the state, both from Everett and Tri-City.
• Preps: The state cross country polls have a North Central tint.
• Seahawks: Politics is a part of an NFL lockerroom, though the Hawks say the talk isn't like that of a certain candidate. ... Russell Wilson doesn't seem any different to Pete Carroll. ... The Falcons weren't expected to be that good. Now they can serve as a yardstick.
• Mariners: Arbitration costs play an important role in building a roster in the offseason. So do minor league prospects.
• Sounders: When you score a goal in an MLS game, you are expected to celebrate.
•••
• With the Giants rallying last night, there are two baseball games on today. That's good, right? Until later ...
---
---