Fri., Oct. 21, 2016
My Pac-12 men's basketball media poll ballot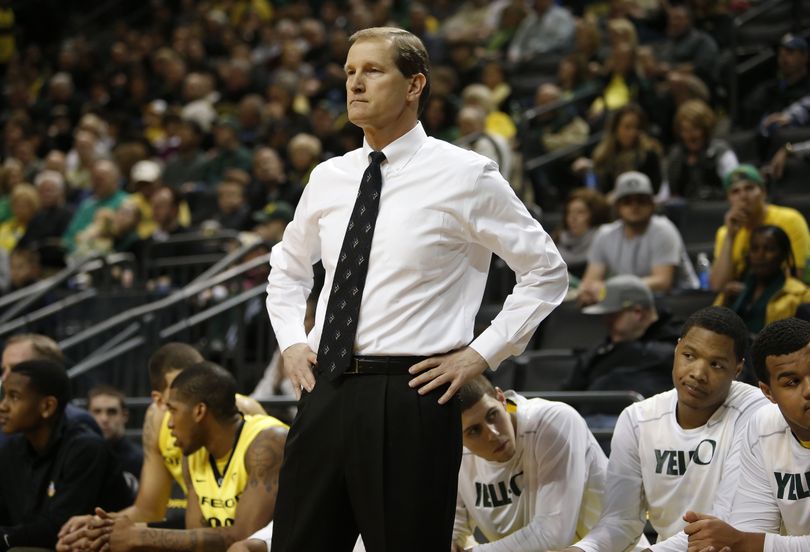 Greetings from San Francisco. I'm making a Bay Area pit stop on the way to Tempe for the football team's game at Arizona State to take part in the Pac-12's Media Day for men's basketball.
That means we will shortly be speaking with coaches and ballers from across the conference who will tell us about their team so we reporters can make informed decisions when we try to anticipate how the 2016-17 season will play out.
Well, we certainly can't allow that to happen.
Before we talk to the players and coaches, the Pac-12 preseason media poll will be released. We already voted, so even if Steve Alford makes a compelling case for why his Bruins being the favorite, it won't matter in the slightest.
Since I will probably run for president someday, it seems wise to be transparent now and let everybody know how I voted. At least it will save future opposition researchers some time.
Oregon – The defending champs return everybody of note. Yeah, the Ducks are going to be pretty special.

Colorado – There's a world where Tad Boyle has better injury luck and the Buffaloes are one of the two or three best programs in the Pac-12 over the last five seasons.

Arizona – Why, it looks like Sean Miller found some talented recruits! But rumor is Allonzo Trier, the team's best returning player, might be suspended for the season.

Utah – The Utes lost a lot of talent, but return an exceptionally talented coach and enough pieces to finish in the top half of the conference.

UCLA – I'm sure volume-shooting senior Bryce Alford will have no problem giving up primary possession of the rock and shots to talented freshman Lonzo Ball. And Isaac Hamilton. And Aaron Holiday.

Washington – Not ALL of the talented freshmen from 2015 declared for the draft, and Markelle Fultz apparently is already the most talented basketball player to ever enroll at UW.

Oregon State – Thanks to Wayne Tinkle's recruiting of he and his assistants' offspring, the Beavers will be good in the post-Gary Payton II era. They just won't be as fun to watch.

California – Getting Ivan Rabb to return to school was a coup that will keep Cal relevant in 2016.

USC – The Trojans could have been in the No. 2 spot if half the team had not left town.

Stanford – New coach Jerod Haase is just one of many people associated with this basketball team you have probably never heard of.

Washington State – In terms of style, this group will better resemble Ernie Kent's vision for what he wants his team to look like. In terms of substance, the Cougars need to recruit more impact players.

Arizona State – If only Thon Maker had actually showed up to play for the Sun Devils. Tra Holder and Shannon make for a fun backcourt. Beyond that, this group is probably going to cause coach Bobby Hurley to lose his cool a few more times.
---
---