Thu., Sept. 1, 2016
Spokane Indians prospect rankings (Week 7)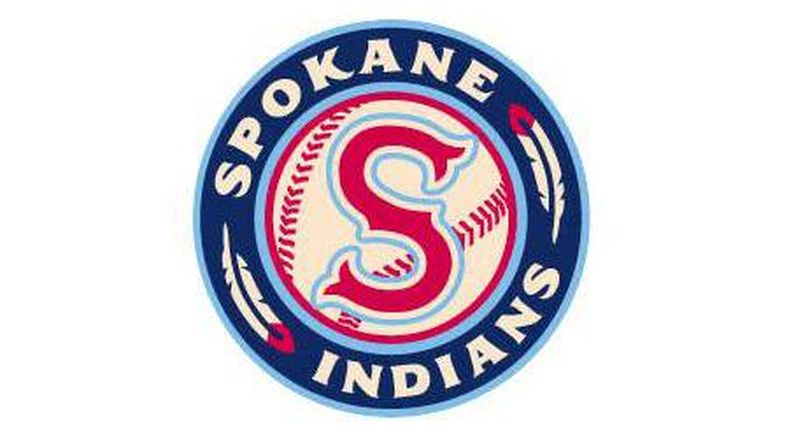 They came into the Northwest League together, and now they've taken the Spokane Indians prospect rankings by storm.
Leody Taveras, 17, and Anderson Tejeda, 18, made the Spokane Indians younger after being called up from the AZL, but now there is now no shortage of future talent.
It may not directly translate to wins, but as of now, Spokane is a fun team to watch. Having guys like Taveras and Tejeda at Avista Stadium is a reason why.
A reminder, rankings are based on three criteria:
1. How well they are playing with the Indians.
2. Upside.
3. What people around the Rangers organization are saying about.
---------------------------------------
No. 1 — Leody Taveras | Center fielder (Two weeks ago: 1)
The scary part about Leody Taveras? He's far from being done growing.
The 17-year-old center fielder has four solid tools, with his power still developing — the Rangers believe he has it in him. Taveras is a switch hitter with elite speed.
He's about five or six years away from the major leagues, but Taveras is a player to look out for.
Slash line: .226/.270/.302
Hear it from the skipper (Tim Hulett):
"He's got great tools. He can run, he can field, he can hit, he does all the things really well. He plays like a 17-year-old sometimes where he'll give an at-bat away or swing early in the count when we needed him to take a pitch. But that's part of development here. But it's been great. We've kind of thrown him into the fire, right into the leadoff spot and it gives us a legitimate, switch-hitting leadoff guy."
No. 2 — Anderson Tejeda | Infielder (Last week: 6)
Tejeda has put on a show lately at Avista Stadium. He homered twice in Spokane's 3-2 11-inning loss to Tri-City and belted one over the center-field fence (395 feet) in the Indians' win over Hillsboro on Tuesday.
That ain't bad for a shortstop listed at 160 pounds.
The knock on Tejeda has been his defense, but he made two of the best defensive plays of the season on Tuesday. As that aspect of his game improves, expect his stock in the Rangers' system to rise.
Slash line: .278/.305/.532.
Hear it from the skipper:
"He's an outstanding shortstop, and for a little guy, he's got some sock. The ball really jumps off of his bat. It's pretty fun to watch him hit."
No. 3 — Chad Smith | Outfielder (Last week: 4)
He hasn't been lights out, but for an 18-year-old kid, Smith's has been impressive at times.
He's a left-handed hitter who has flashed the ability to hit to both sides of the field. His power is inconsistent, but he can hit the ball far if he squares up and pulls a pitch. Overall, he's a streaky hitter that is lethal when he's playing well.
His defense has improved throughout the season, but is not speedy enough to play center field. He's played mostly right field with the Indians.
Slash line: .248/.316/.347
Hear it from the skipper:
"He got off to a great start. He was as good as a hitter in the league for the first half there. As with any player, let alone a young player, you are going to go through those times where you are not doing well. … It's growing pains. It's learning how to deal with your failures and how to stay after it everyday, play through the down times and really play with a little more energy. … I think [playing harder] helped him out of his slump a little bit. He made some really good defensive plays about a week and a half ago in about three of four different games and was working hard in BP in getting jumps and things like that."
No. 4 — C.D. Pelham | Left-handed pitcher (Last week: 2)
After starting the season as one of the Indians' best relievers, everyone is scratching their heads at Pelham's recent struggles as a starter.
Pelham was moved to the starting rotation just before the start of the Northwest Lesage's second half, and has struggled mightily. He has an 8.44 ERA as starting pitcher and a WHIP of 1.91 this season. He walked six batters in 1 1/3 innings in the Indians' loss to Hillsboro on Wednesday.
Purely looking at his intangibles, Pelham is an intriguing prospect. He has a lively fastball that hangs in the upper 90s and is developing a collection of off-speed pitches. Pelham is still raw, but has loads of potential.
It's not raw ability, but throwing strikes that is the problem for Pelham at this stage of his career.
ERA: 5.92
Hear it from the skipper:
"He's a power guy, and when he's throwing his fastball for strikes, his secondary pitches are a lot more effective. I think he's starting to settle in to the starting mentality. He's not as nervous about it."
No. 5 — Tyler Phillips | Right-handed pitcher (Two weeks ago: 4)
Phillips is a young kid with electric stuff that is still trying to piece it all together.
The Indians' coaches and Rangers' organization believe it's only a matter of time. When he's connecting on his stuff, he's downright dominant. He had arguably the best outing for an Indians' starting pitcher this season, breezing through seven innings with 70 pitches.
Phillips, 18, is still developing physically. His further maturation is something to keep an eye on.
ERA: 7.05
Hear it from the skipper:
"I think the rough outings were earlier in the year. He's had some outings [lately] where he didn't pitch well, but he competed well. Outside of one little blip here lately, I think he's really matured here lately, especially as much as anybody. The emotional control will be a big part of his development. … he doesn't really have his man body, but he's kind of a big shouldered, tall guy and throws with some good angle. When he's down in the zone, his fast ball is good, but his slider is better because it has a lot more depth and it's a lot sharper. He'll go right at 'em. I think that's one of his best qualities, is that he's a competitor on the mound."
No. 6 — Charles Leblanc | Infielder (Two weeks ago: 8)
After struggling for most of the first half, Leblanc is one of the Indians' most consistent position players.
He moved over to third base after Xavier Turner was called up to Hickory, and he's adjusted well. His batting average has climbed back to .276 after dipping down to .256 in a brief second-half slump.
He's still figuring it out defensively, although his versatility playing regularly at shortstop and third base is a plus for him moving forward.
Slash line: .276/.363/.376
Hear it from the skipper:
"He struggled a little bit early making the transition to the college game to the pro game. We had him make some adjustments and he bought into it and did a really good job and really went off there for awhile. … he's always put together a pretty good at-bat, no matter what has a really good idea of the strike zone."
No. 7 — Seth Spivey | Catcher (Last week: 7)
When looking where Spivey's played in the field this season, it's clear what the Rangers' plan for him is.
Spivey, who is listed as a catcher, has played everywhere in the outfield, first base, second base and behind the plate. With a stellar glove and a nice bat, Spivey is likely being groomed to be a utility player.
At catcher, he's limited in arm strength. The organization hopes that will improve as he learns the intricacies of catching.
He's a hard worker and clearly cares a lot about the game. He will always impress with his work ethic, but for Spivey, it's a matter of producing to go with it.
Slash line: .232/.337/.318
Hear it from the skipper:
"Seth brings a lot of value to our team because we can throw him to the three hole whenever he's in the game. That's a tough spot. You get pitched tougher, situations are different and Seth has really handled it well. What Seth does well is he's a hitter, he's a professional hitter. He brings a lot to the table. Guys can learn from him and see what he's doing. He's transitioning to catcher, he's back there working hard every night."
No. 8 — Blaine Prescott | Second baseman (Two weeks ago: 5)
Since debuting at No. 1 on this list, Prescott has fallen quite a bit.
Most recently, a hamstring injury has held him back, costing him a few spots. It's a concern for Prescott, whose main tool is his speed. It is projected to be a minor injury — he's expected back in the lineup any game now, but it's a major red flag for the speedy second baseman, as he tore his hamstring during his last season in college in 2015.
Prescott isn't a big player but has some power to go with his abilities as a contact hitter. His presence in the Indians' lineup is sorely missed.
Slash line: .269/.335/.433
Hear it from the skipper:
"Blaine's a grinder. He shows up everyday. You know what kind of at-bats you are going to get out of him. You know he's going to play hard and he's going to be ready to play everyday. You wish you had nine of those guys."
No. 9 — Kyle Cody | Right-handed pitcher (Two weeks ago: 9)
Cody is a big, lumbering pitcher at 6-foot-7 with an upper '90s fastball. He has the potential to be a good starter at the AA, AAA, or even at the major-league level if he continues to develop.
He was drafted in the sixth round of the 2016 Major League Baseball draft, but wasn't an instant impact player for the Indians. Lately, he's cemented himself in the starting rotation after "piggybacking" to start the year.
Cody was shelled in his last outing, giving up seven runs in three innings against Tri-City, but posted a combined 2.63 earned-run average in his five starts before that.
ERA: 5.13
Hear it from the skipper:
"I think because of his size and his velocity, he gets away with a lot of pitches up in the zone. But then he can make the correction and get it down. … When his fastball is in the zone, that means his slider is a lot better because he's getting it out in front a little bit better, getting a little more depth on it and it gives hitters fits because of his size. It's really hard to square it up then."
No. 10 — Demarcus Evans | Right-handed pitcher (Two weeks ago: 10)
At only 19 years old, this big 6-foot-4, 240-pound right-hander has not had any trouble adjusting to the Northwest League.
His earned-run average is low after three starts with the Indians at 2.01. He pitched five innings of no-hit baseball in Spokane's 2-1 loss to Tri-City on Aug. 10.
He has three solid pitches — fastball, changeup and curveball — that he can utilize. Evans can be deceivingly athletic, although would be nimbler if he shed some weight.
ERA: 2.01
Hear it from the skipper:
"I've seen him pitch in extended. His first start was OK, managed to get through four innings. [His second] outing was really good. He was down in the zone. Threw three pitches. Good velo(city). Attacked the zone, and really made some nice plays to help himself out."
On the cusp: Alex Kowalczyk, Curtis Terry, Darius Day, Luis Terrero, Sal Mendez
---
---