Wed., Sept. 7, 2016
Northwest League playoffs: Three keys to victory for the Spokane Indians against Everett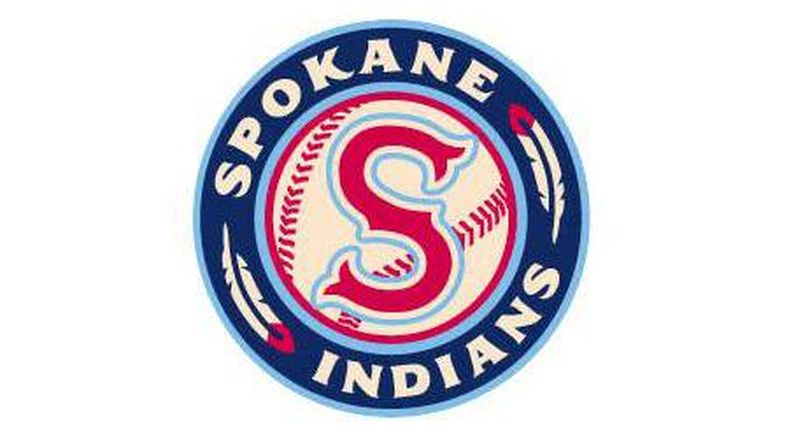 Whether they're deserving or not, the Spokane Indians are in the Northwest League playoffs.
With an 19-19 record and a first-half tiebreaker over Tri-City Dust Devils (the only team Spokane had a winning record against in the first half, which was acquired during a three-game series), the Indians claimed the NWL first-half title. Not only that, the Indians claimed home-field advantage for their divisional series with Everett, who cruised with a 27-11 second-half record.
The AquaSox lost only one series in the second half, a five-game series with Hillsboro in early August. Other than that, no one has been able to touch Everett since they went 18-20 in the first half.
But even though the Indians lost their regular-season ending series with the AquaSox, there were signs of progress. Spokane's two losses to Everett over the weekend were both on walk-offs in the bottom of the ninth.
Before that, Spokane won three-of-four against Hillsboro, who is facing Eugene in the NWL's other divisional series.
Spokane is without many of its veteran players — such as third baseman Xavier Turner and relief pitcher Tyler Ferguson, that guided the Indians to a first-half title. But its newly-acquired young pieces, such as Leody Taveras and Anderson Tejeda, have gelled with their teammates and contributed to the Indians newly-found success
Everett will enter the series as the favorite, but with Spokane's recent play, the AquaSox will be challenged.
With that being said, here are three things Spokane must do Wednesday through Friday in order to advance to the NWL Championship Series.
No. 1 — Be patient against Miller
Brandon Miller, the AquaSox Game 1 starter, has been stellar for the AquaSox in the second half with a 1.40 earned-run average.
He is not prone to control problems, with 0.96 WHIP and 51 strikeouts to seven walks. The secret to getting to Miller is getting ahead in counts.
While it's obvious advice for any hitter, it's especially true against Miller. His earned-run average when he's ahead in the count is 0.00. When he's behind? 3.86.
It's not easy to do with a pitcher like Miller, who can pepper the strike zone. But being patient and getting runs off of Miller will be the key to stealing Game 1 on the road.
No. 2 — Getting the offense back on track
Many Spokane Indians' hitters are talented, but have had streaky campaigns in 2016.
Chad Smith and Seth Spivey each made the Northwest League All-Star team, but both players' batting averages have dipped below .250 since.
Lately, Spokane has received the biggest offense punch from Tejeda, who is hitting .342 with five home runs in the last nine games, as well as Charles Leblanc, who is riding a nine-game hitting streak and hitting .405 in his last 10 games.
But it can't be just Tejeda and Leblanc against the AquaSox, who have scored over five runs in 9 of their last 11 games. Players like Smith, Spivey, Luis Terrero, Taveras and Blaine Prescott need to produce for Spokane to keep pace with Everett's highly-productive offense.
No. 3 — A quality start from Phillips
Everett's offense is tough to slow down, nonetheless stop.
The AquaSox lead the league in batting average (.286) and runs scored (437). Three players — Nick Zammerelli, Kristian Brito and Eric Filia all have more than 40 RBIs. Filia and Brito tied for the league lead with 46.
Phillips, the Indians Game 1 starter, can set the tone with a good start. Phillips has an impressive arsenal of pitches, and when he can locate his fastball and breaking ball, he's been tough to get runs off.
One of the main concerns with Phillips on Wednesday? He's starting on the road, where he boasts a 10.69 ERA.
On the bright side, his last start against the AquaSox was one of the best by an Indians' pitcher this season, throwing seven innings in 70 pitches and giving one run in the process. The Indians won 6-4.
Spokane needs that version of Phillips to come out on Wednesday to put the Indians in the driver's seat for the rest of the series.
---
---