Thu., Sept. 22, 2016
Sometimes the most important stories happen between the lines. Other times they don't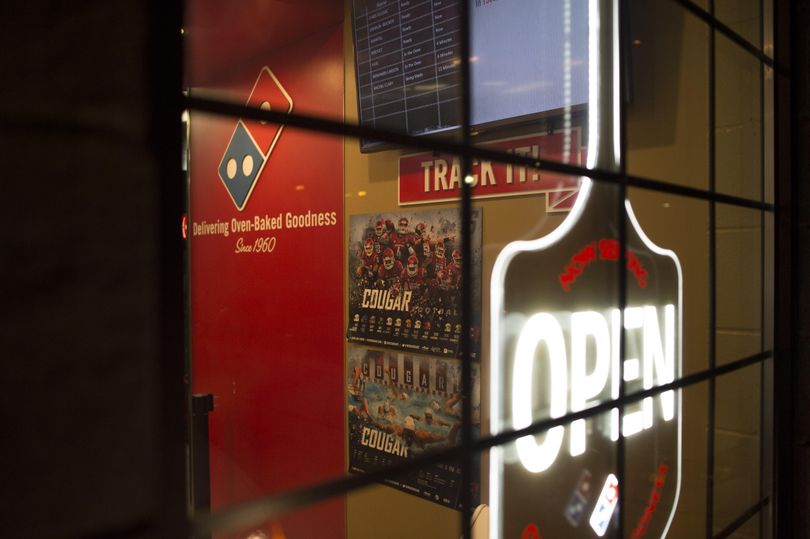 A GRIP ON SPORTS • It's funny. Some of the biggest sports stories today have little or nothing to do with sports. So we will get to them as quickly as possible. Read on.
••••••••••
• The off-the-field problems are quieting down in Pullman, but not completely going away. Tom Clouse talked with Whitman County prosecutor Denis Tracy and found a decision whether to move forward in the Shalom Luani case, at least, could come as early as next week. And the paper that pays me to write here, The Spokesman-Review, editorialized on the WSU situation Wednesday.
Opinions and discussions are always welcome, but there is one area of the debate that is bothering me. And has bothered me since the beginning. The use of the website ArrestNation.com as a source for data is just plain flawed. Mainly because the methodology behind the website's data is flawed.
College football players are arrested all the time, more than likely more often than the student population in general. But we don't know for sure, because no one has done a definitive, peer-reviewed study of that premise. At least I can't find one. I have looked, off and on, over the past 10 years. (There has, however, been a decent media study done and we'll get to that in a second.)
What ArrestNation does is aggregate reports from reputable news sources around the country, sources like the S-R. If a newspaper or website writes about an arrest, a citation or a charge, the website tallies it. That's fine – as far as it goes.
In Pullman, one of the jobs of the WSU beat reporter is to consistently check the police blotters from Whitman County, Pullman and the school itself. All are available online and are easy to access. If a Washington State football player – or any athlete that's name is recognizable – shows up, it's written about either in the paper or here on this blog.
When I was that beat writer, we had a hierarchy. Depending on the offense, if a starter got in trouble, we wrote a story about it. A backup? We did a blog post. (Both of those would show up in ArrestNation.com's database.) Someone who never saw the field and was not on scholarship? If it was minor, we ignored it, just as we would any other student. That was, at the time, considerably more proactive than other coverage in the conference. Pullman's confided area and the open nature of the police logs made it possible. Other places, like Los Angeles or the Bay Area or even Salt Lake City, are different. In some places it's harder to access logs. In others, the area in which a student/athlete could get in trouble is wide and covers way-too-many jurisdictions.
When I asked other Pac-10 and 12 writers if they did what I did, those were the reasons given for a negative answer. An athlete is charged with a felony and the police or court reporter sees it? It's written about. Other, smaller citations or arrests? They mostly fall through the cracks.
On a lark yesterday, I tried to find divorce records for Los Angeles in the Los Angeles Times. I tried again this morning. If the L.A. Times does a daily online list of divorce filings, I couldn't find it. The S-R does just that. I read it every day, looking for my name (just in case).
So say I decided to market a website that aggregated divorce filings through newspaper reports nationally. The Times does high-profile cases, sure. But my listing would have a lot more for Spokane than Los Angeles. Does that make sense?
A couple years ago, ESPN's Outside the Lines asked for and received police reports from 10 smaller college communities concerning football and basketball players. The request covered 2009 through 2014. The responses varied, but the network's work in this regard was exemplary. The methodology was sound.
Let's take a look at one school: Florida State. In that five-year period, ESPN found there were 107 incidents listed in the Tallahassee area involving FSU football and basketball players. I went through ArrestNations.com's stats for 2010 through 2014 – the database begins in 2010 – and searched for Florida State. ArrestNation.com had 22 incidents listed. And that includes other sports besides football and basketball. That's a large gap between the website's reports and ESPN's numbers.
Why the discrepancy? That's seems easy to explain. ArrestNation.com relies on published reports. ESPN went to the original source material, as the S-R does in the Pullman area. At Florida State, it seems likely only the worse incidents were reported. To put it simply, each listing on the website is a different fruit. And everyone knows it's silly to compare Washington State apples to Florida State oranges.
Yes, Washington State football players are arrested or receive a citation or are charged way too often. That needs to be cleaned up. We've opined about it a lot. But more than any other college football program in America? Maybe, but not likely. And until someone can show me well-researched and documented data about it, it doesn't make a lot of sense to rank them that way.
• Richard Sherman stepped to the podium at the Seahawks practice facility yesterday with something to say. He said it. He spoke about the recent national anthem protests that began in the NFL and have spread throughout American sporting events. He is of the opinion the message is getting lost in the flotsam and jetsam of the platform being used. He's right.
Look, in the wake of Muhammad Ali's death this summer, it seems as if athletes have begun to re-awaken to the power of their platform. Think what you will of Colin Kaepernick's choice – I have some thoughts about the anthem that are deeply personal, forged by my dad's opinions after his World War II experiences – it has started a discussion. Maybe, as Sherman says, the wrong discussion.
Sherman believes instead of focusing on the means of delivering the message – anthem protests – we all need to be discussing what is happening with police shootings around the country. He had recent examples to point out. Too many recent examples, actually. So he spoke. And used his standing in the community to, hopefully, start another discussion.
• Hey, the Mariners stayed alive in the wild-card race with an extra-inning win yesterday. But that's not what will stick in my mind. What I will remember about yesterday is Felix Hernandez throwing seven shutout innings and then, as he walked off the mound, throwing heat verbally. I believe he said "this is my house" or something to that effect.
Aimed at the Toronto fans packing Safeco? Yes. At the Mariner marketing department that encouraged them to come? Probably not, but it sure would have been cool if it was.
• As long as the great stories keep surfacing about Vin Scully and his retirement, we're going to keep linking them. Heck, I will be 60 in a couple weeks. Vin Scully has been there the whole time. The voice of my childhood, the voice I still hear in my old age. And the voice a lot of great announcers still hear as well.
•••
• WSU: Let's not start with football today, OK? The volleyball team went into Seattle last night and defeated fourth-ranked Washington. It was the first win over the Huskies in seven years and the first at UW in 15. ... Jacob Thorpe has his Pac-12 picks for the week, though maybe he should have taken the week off. He also held a live chat yesterday but I can't find a transcript of the entire thing. ... Around the Pac-12 in football, it is the day to make picks in the upcoming games. Or who will win the conference title. Or to tell you what to look for this weekend. ... The first game up is Friday night's battle in Salt Lake City, where USC will feature a former Utah defensive lineman in its starting lineup. ... Washington is once again the big, bad Huskies. We think. The game at Arizona will probably help us know a bit more. ... UCLA has been battered by Stanford ever since Jim Harbaugh arrived in Palo Alto and rebuilt the culture. ... So which team will miss their injured players the least, Oregon or Colorado? ... And which team has the better defense, California or Arizona State? ... Oregon State is the only Pac-12 school playing a non-conference game. And it is looking for a new athletic director.
• Gonzaga: The Zags have been chosen to participate in quite possibly the toughest and best preseason college basketball tournament ever. Jim Meehan has this story on Gonzaga's inclusion in next year's tournament that will honor Nike's Phil Knight.
• EWU: It's Thursday so Jim Allen will hold a live chat at noon and he has a Big Sky notebook that leads with Eastern's opponent this week, Northern Arizona. ... Around the Big Sky, Montana State will continue to rotate quarterbacks. ... Montana lost its center for the season. ... Cal Poly will present a challenge to the Griz. ... Southern Utah has its share of married players. ... So who is the team to beat in Big Sky volleyball?
• Chiefs: Spokane's new general manager is still not on the payroll – work visa stuff – but that doesn't mean he can't be in John Blanchette's column today.
• Preps: Talk about a crowded day. Greg Lee leads it off with this interesting feature on a Mead running back. You shouldn't miss it. ... Greg also covered yesterday's big cross country meet won by North Central and has his Pick 6 with Sam Adams. ... Greg also delves into the changes headed for the postseason this year. ... We can pass along the state football poll.
• Mariners: Yes, the M's won 2-1 on Robinson Cano's 12th-inning sacrifice fly. It was a must-win, actually. And Jesus Sucre had a hand in it.
• Seahawks: Other than Sherman's comments, there was your usual injury report to dissect. And a roster change that leaves a spot open for the rest of the week. ... It's way too early to freak out, but the offensive line is making everyone a bit crazy, that's for sure. ... Next offseason could be different for the Hawks.
• Sounders: What's ahead for the rest of the MLS season?
•••
• Well, we wrote a lot of words today. I hope you got through them. If you are here, I guess you did. Until later ...
---
---