Tue., Sept. 27, 2016
There is an aspect of football that makes it hard to watch at times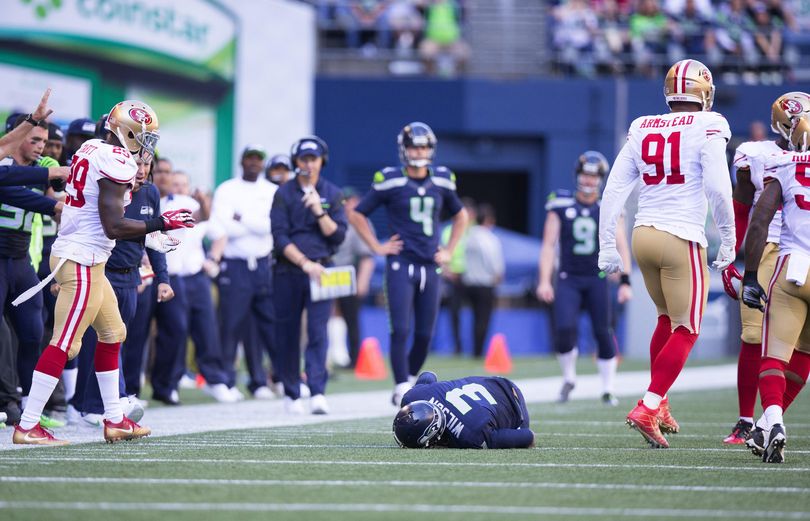 A GRIP ON SPORTS • Who doesn't love watching football? Anyone? Yeah, me too. But there is one aspect of football that bothers me. And this is the time of the season it starts to play a bigger role. Read on.
••••••••••
• The sad fact is, no matter what level of football being played, injuries are going to happen. A baseball team can go through a long schedule and nothing major may happen. A basketball team may not even have to deal with a minor injury. But football? Coaches actually plan for injuries. They know there is no chance the same 22 kids who start a season will finish it. And that's sad.
How many times have you sat down to watch a game, either in person or on TV, and had to get up to avoid a replay of an injury? Way too often for my tastes. Which is why I have always prayed for two things before each game I attend: A quick contest (selfishly) and that no one is injured. Like most of my prayers, these are rarely answered.
But like anything, there are varying degrees of injuries. A player limps off, gets medical attention and returns, that's one thing. A player gets crushed by a malicious hit, is down for a long time and has to be helped to the hospital, that's another thing entirely. And has to be dealt with.
I understand football is a game of aggression. A game of violent collisions. It's what we love about it. But there is a line that can't be crossed. When it is, there has to be some consequence.
So just where am I going with this? That's simple. Last weekend I watched two players go down with injuries. One was Russell Wilson. The Seahawks quarterback was pulled to the ground and, en route, his leg got tangled up. The 49er defender was cited for a horse-collar tackle and Seattle received 15 yards. But that was that.
Wilson suffered a sprained MCL and may miss some time. Maybe not. But the hit that caused it, while illegal, wasn't malicious. And didn't seem to have an intent to injure. A penalty was called for, sure, but that's it.
Wilson may not play for a while. That's part of the game. A sad part, sure, but when a sport features contact, such things happen.
The night before there was a hit in Stanford's win over UCLA that was the exact opposite. Cardinal receiver Francis Owusu was knocked out of the game with a hit to his helmet that caused a concussion. He'll miss this week's showdown with Washington as well. And nothing was called.
When Owusu was hit, it was hard to tell if there was anything untoward. Mainly because the ball was on the ground and everyone, announcers, referees, replay folks, everyone, was trying to determine if it was a fumble or just an incomplete pass. But then you saw the replay. And what it showed was sickening.
The defender sized up Owusu, left his feet and hit him in the face mask with the top of his helmet. It was so bang-bang, no one on the field saw it. But we did. And so did ESPN's announcing crew. Chris Fowler and Kirk Herbstreit called on former Pac-12 director of officiating Dave Cutaia for a ruling. Cutaia, who wasn't Mr. Popular when he ran the conference's officiating program, took his time. He ticked off the applicable parts of the rule and said, yes, in his opinion it was a penalty. Which comes with an ejection.
In the past, there was no recourse. The officials on the field had let it go. But this year the NCAA instituted a rule to allow the replay officials to, figuratively, throw a flag for targeting if they saw what Cutaia, Fowler, Herbstreit and the rest of us saw.
They declined.
Owusu was lying on the field, his night done, his season in jeopardy. The hit was uncalled for. Win or lose, it didn't matter. What matters is the health of the players. Plain and simple.
Far be it for me to agree with Stanford coach David Shaw on anything but in this one he's right.
"I know that Francis Owusu was technically not a quote-unquote defenseless player," Shaw told reporters yesterday. "But in the era we're in right now, in the mode where we're trying to make the game safer ... you should throw a flag. It should be a penalty. The initial contact was helmet-to-helmet. It's not what we want. It's exactly what we say we don't want."
Look at that last sentence for a moment. "It's exactly what we say we don't want." Concentrate on one word. "Say." That's easy. Having the cashews to enforce it is another thing.
This player safety rule carries a stiff punishment. Not only does the perpetrator's team lose 15 yards, the player is ejected. And the ejection, if occurring in the second half, carries over until the next game. All of that conspires to make officials hesitant to enforce it, to give the benefit of the doubt. That's appropriate.
But the behavior is not going to change unless the rule has some bite. And is used. The next time you see a player ejected for a hit, don't parse the ruling. Even if he plays for "your" team. Don't blame the official who made the call. Worry about the player who was hit. Yes, there will be someone who is unfairly penalized. Mistakes happen. We've all seen them. But if the mistakes are made with an eye on safety, that's better than missing just to encourage big hits, isn't it?
•••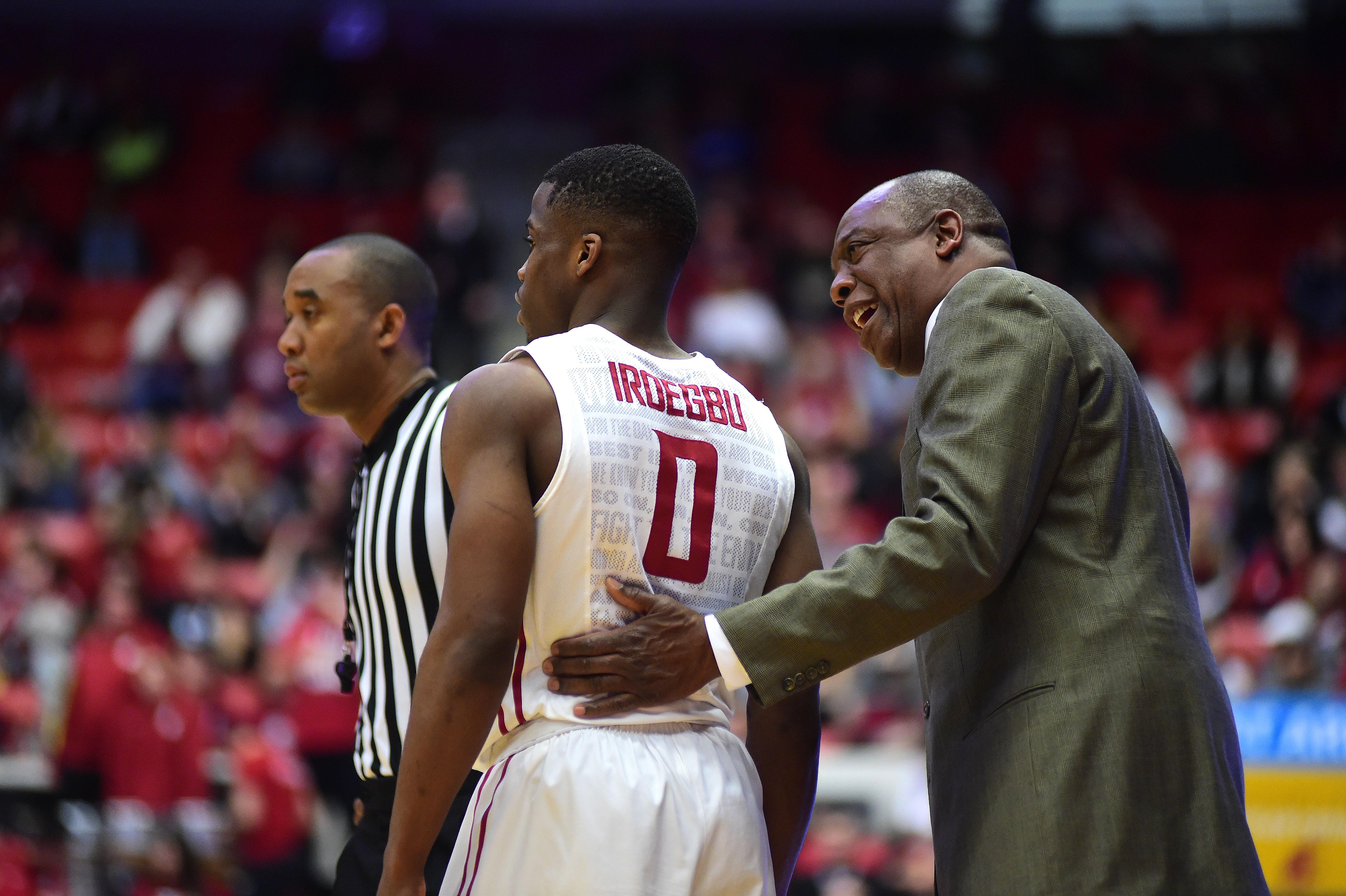 • WSU: It was a busy day for Jacob Thorpe in Pullman yesterday and there wasn't even football practice. The basketball team held its preseason media day and Jacob has video of coach Ernie Kent's press conference as well as that of two players. (By the way, Kent is also featured in this piece on the Coaches vs. Cancer event from the weekend.) ... On the football front, Jacob has his first look at this week's opponent, Oregon. And he has video of Colton Teglovic, Marcellus Pippins, Luke Falk and Mike Leach talking with the media. Jacob also passes along WSU's game notes for Saturday's 6:30 p.m. game. ... Wait, I almost forgot. Whitman County prosecutor Denis Tracy decided there wasn't enough evidence to charge safety Shalom Luani with assault. Tom Clouse has that story. ... So does Stefanie Loh. ... Oregon is hurting, physically and mentally. ... Around the Pac-12 this week, the big game is on Friday night in Seattle, when Washington hosts Stanford. It won't be the first time Husky Stadium has hosted a matchup of two top-10 teams. ... California's defense let it down again and with Utah on the horizon, it has to grade out better. ... USC was happy with the play of its new starting quarterback. Arizona State's defense won't be as threatening. ... Speaking of injuries, Arizona has lost two running backs already, though the Wildcats won't get much in the way of sympathy from UCLA. ... Colorado is coming off a big win, using a second-string quarterback. Oregon State, which lost its starting quarterback to injury against Boise State, is angry. Seems like a good matchup to me. ... Is the North still the better division of the conference?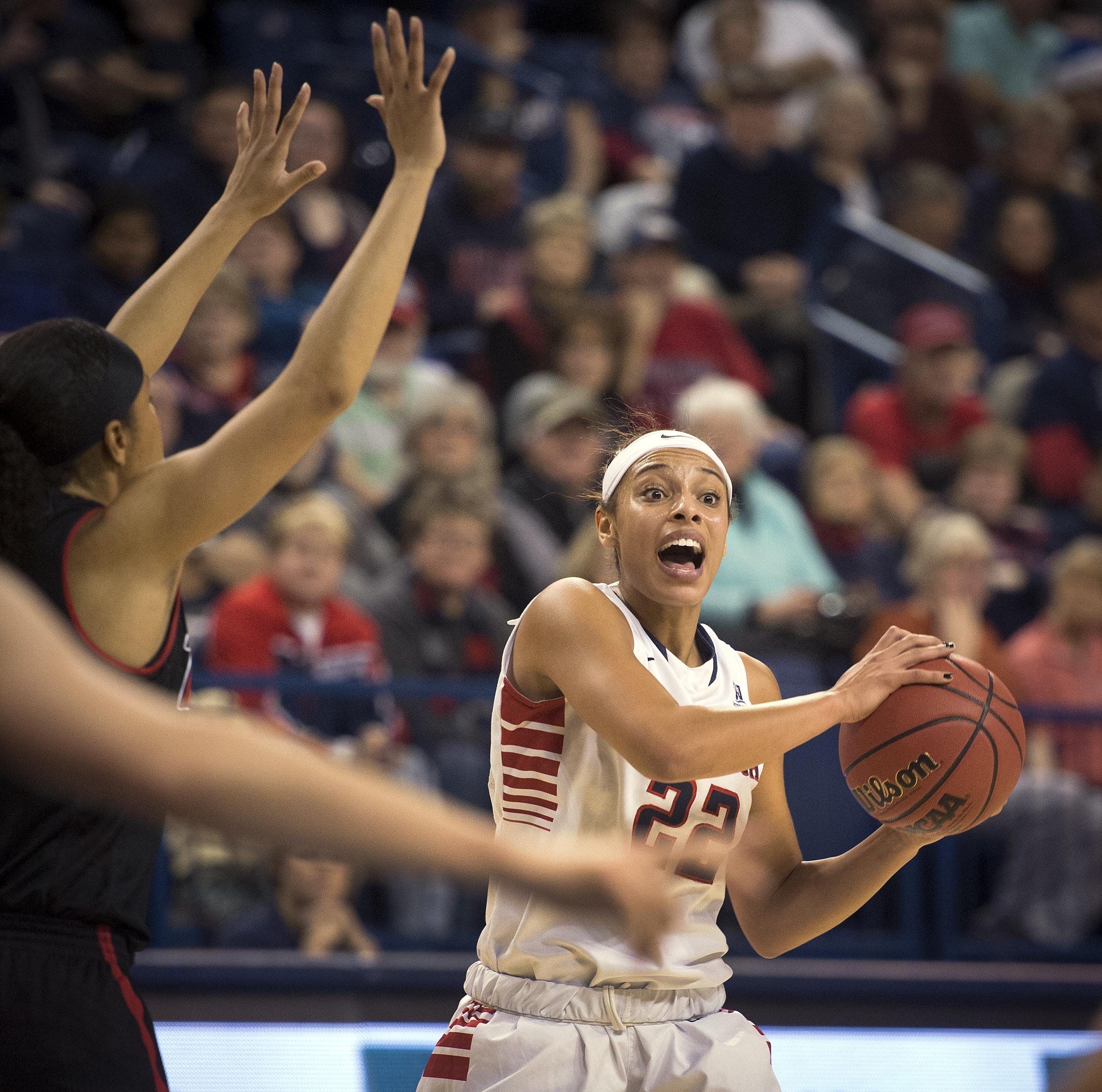 • Gonzaga: Shanique Nilles (pictured) will play this fall and winter in Denmark, joining another former local product and Gonzaga player, Jazmine Redmon, on a team in Copenhagen.
• EWU: Around the Big Sky, the season isn't going as planned for Portland State. But it is for Southern Utah and its defense. ... There were some changes in the FCS polls. ...
• Idaho: Austin Rehkow is having another great year as a punter.
• Preps: The WIAA announced some changes to the state basketball tournaments, adding four more teams and another day to the finals' site, and instituting a still-to-be-determined seeding process for the final 16 teams. ... The executive board also accepted Bellevue High's punishment but will still look into recruiting allegations.
• Mariners: A loss last night would have all but ended any postseason hopes. And the M's tried to give host Houston a win. But Robinson Cano just wouldn't allow it. His second home run of the night, and his 35th of the season, gave Seattle a 4-3, 11-inning victory. ... Nelson Cruz is injured but he's still playing.
• Seahawks: Of course the big news has to do with Wilson's injured leg and his status for Sunday's game with the Jets. But Thomas Rawls has a leg injury as well and it is worse than previously thought. ... There is no such thing as "garbage time" points in the NFL. ... Jimmy Graham's comeback is on track.
•••
• My vote for the poll next to this column: Jack Nicklaus. He is the best golfer of all time. But Arnold Palmer and Tiger Woods were the most influential. Until later ...
---
---