Wed., May 25, 2011
Is it a giant bat? Or a dragon?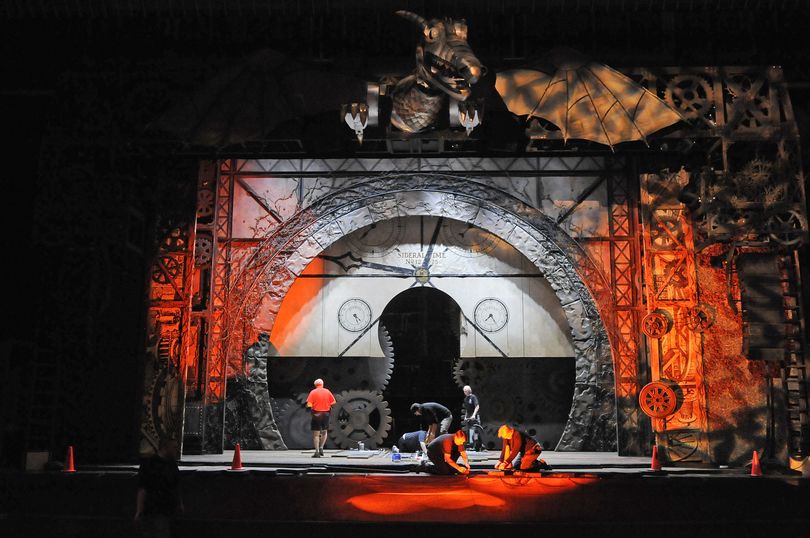 I received an e-mail from a reader pointing out that what I called a "a giant dragon looming over the proscenium" in "Wicked" was, in fact, a giant bat.
"Don't you remember the bats in the 'Wizard of Oz?" she asked.
I was ready to kick myself for my poor bat-identfication skills, but I decided to do some research.
You know what? I think it is a dragon, something called the Clock of the Time Dragon, an apparition which comes right out of Gregory Maguire's book.
For one thing, it has a pair of horns. I am clearly not a bat-identification expert, but I dont think bats have horns. They do have bodacious ears, however.
What do you think? Is it a bat, or a dragon?
---
---