Tue., July 29, 2014
Who watches the 'Watch Dogs'? A Review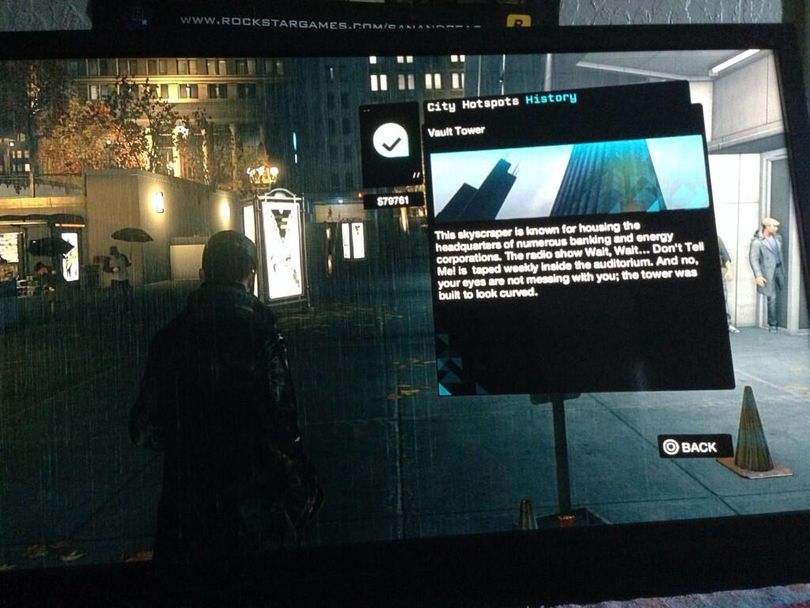 Title: 'Watch Dogs'
Platform reviewed on: Playstation 4
Developer: Ubisoft Montreal
Publisher: Ubisoft
Release Date: May 27, 2014
If there's anything I've learned from two generations of open-world games, it's that they must do one of two things well to be successful:

1) establish a likeable, relatable main character that causes you to engage with the story; and/or
2) give you the freedom to wreak havoc to your wildest dreams.

Option #1 allowed me to overlook the stodgy Grand Theft Auto IV, with its overly realistic physics and boat-like car driving mechanics. Option #2 endears me to the Saint's Row series, which in spite of its insipid plots and screw you-attitude to telling a believable story, actually allowed you to blow feces on people in its second installment.

Of course, the classics of the genre - Grand Theft Auto 3, Grand Theft Auto 5, Fallout 3, etc. - do both things well, focusing things for a narrative thrill ride yet also unleashing the player to his or her own devices in a satisfying way.

Despite offering neither of these things, Watch Dogs - heralded as the first exploration of the open-world genre to take advantage of next gen architecture - stands as a decent open-world title, but nowhere near the top echelon of its predecessors.

You play as Aiden Pearce, a skilled hacker whose niece fell prey to some nasty dudes who were pissed about a botched heist you pulled a few months prior to the game's setting. You're out for revenge, but the revenge story never takes - mostly because Aiden isn't remotely the most interesting character in a cadre of roguish types.
Pearce's sister and her son, Jackson, also are never fully fleshed out as believable characters. There's a Little Miss Sunshine-esque tinge to Jackson, who won't speak because of the trauma at seeing his kid sister die. He finally does speak to Aiden, in what is meant to be one of the game's many supposedly touching moments that just fall flat. The same goes for the love interest in the game, a goth-punk Englander named Clara, and another hacker you'll meet as the game goes along.

The villains aren't particularly memorable, either, though the game does allow you to take down one of them in a very unique way that takes advantage of the game's mind-numbingly simple hacking mechanic. There's one prevalent minigame that appears throughout the title for intruding certain systems, and it never reaches the level of real thought-provocation or (mercifully) annoyance.

The only character who really stands out as interesting is the mostly absent Jordi, another "fixer" who's in the game for the money, not the glory. He'll appear at times to offer comic relief, stealing the show in the process. He disappears for much of the game's final third, however, only to reappear in a scene that makes little sense, much to the game's detriment.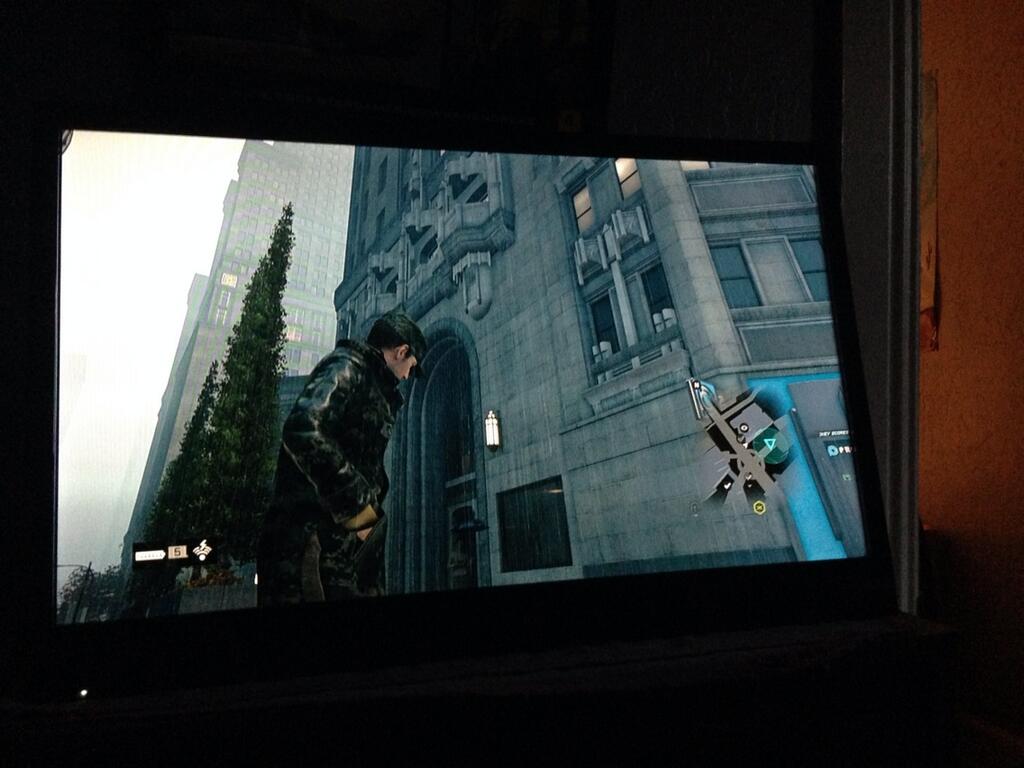 You'll spend a lot of your time as Aiden Pearce looking forlornly at gray buildings.

On the second option for greatness, Watch Dogs again fails. Car chases are made less fun by the inability to fire from the vehicle, a developer choice obviously meant to force the player to use the hacking mechanic to manipulate the environment. However, when you consider GTA3, released 13 years ago, enabled the player to fire out windows, it seems odd Ubisoft didn't offer that option in Watch Dogs. It becomes increasingly annoying when your pursuers will have passengers who can fire, but you cannot.

Watch Dogs essentially funnels you from one sandbox stealth moment to the next, and it's here that the game sets itself apart from other open-world titles. Stealth in Watch Dogs works, and it's a blast to infiltrate certain areas while trying to remain unseen. The brilliant line-of-sight mechanic allows Aiden to take out groups of enemies using explosives in the environment and carried on enemies to take out thugs without even firing a bullet. The game shines when it combines these stealth mechanics with, say, unlocking a CtOS tower, the operating system that runs a living, breathing Chicago and opens up new activities on the mini-map.

Ubisoft deserves much praise for creating Chicago in the game with a high degree of fidelity to the real thing. It's actually thrilling to lead cops on a chase through Millenium Park, past the Bean and around the Willis Tower. Major props are also in order for the City Hotspots, which act just like social media in the real world. Check-in with your phone to learn real historical facts about the places you visit, with a wry sense of humor from the game's writers.
Gunplay is also satisfying, though once you unlock the upper tier of weapons and max out your focus meter (the obligatory bullet-time mechanic in Watch Dogs), gunfights become needlessly simple. That is, unless there's a poorly designed mission flaw that will cause enemies to spawn behind you unannounced in certain sections of the game, and without a logical reason. One rooftop fight, in particular, made no sense to this player and led to frustrating mission restarts late in the game.

You could certainly do worse than picking up Watch Dogs. There's a meaty amount of content here that is satisfying to play, if not up to snuff in terms of its highest quality peers. The story opens the door for the obligatory sequel, since the title's already made oogles of dollars. Let's hope Ubisoft looks to the things that made past entries in the genre great - while remaining true to what sets Watch Dogs apart - in the next installment.

Verdict: 3.5/5 stars
---
---