Fri., Nov. 14, 2014
Narrative gets left behind in 'The Last of Us' DLC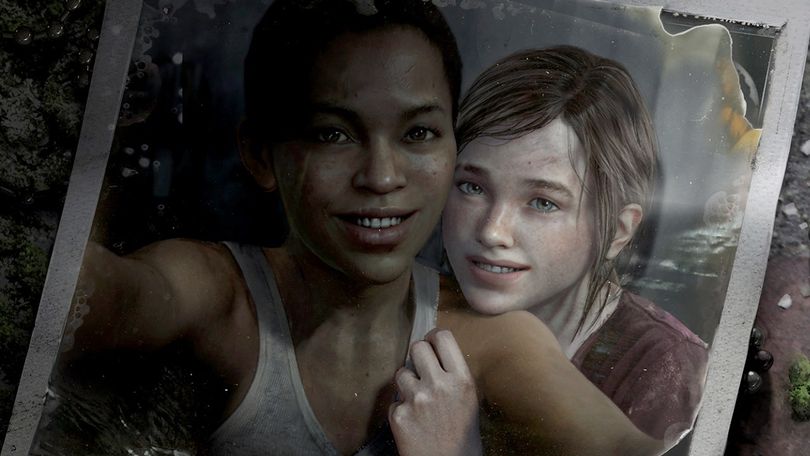 Title: The Last of Us: Left Behind
Genre: Third-person stealth/shooter
Platform Reviewed On: PlayStation 4
Developer: Naughty Dog
Publisher: Sony Computer Entertainment
Release Date: February 14, 2014
Warning: I recommend that you play 'The Last of Us' before playing 'Left Behind' or reading this review. Spoilers for the base game follow. You have been warned.
In Naughty Dog's post-apocalyptic masterpiece, The Last of Us, gameplay and narrative are symbiotic from the start. From the moment players take control of Joel, every one of his actions feels irrevocably tied to the story the game tells; almost every button press feels like a strengthening of the bond between Joel and Ellie.
By contrast, much of The Last of Us's story-driven DLC, Left Behind, feels pointless. Left Behind remains an audio-visual treat, packing the The Last of Us's stunning visuals and subtle, moody soundtrack, and retaining the great gameplay from the base game. Unfortunately, the DLC stumbles most where The Last of Us excelled so totally: in the area of narrative.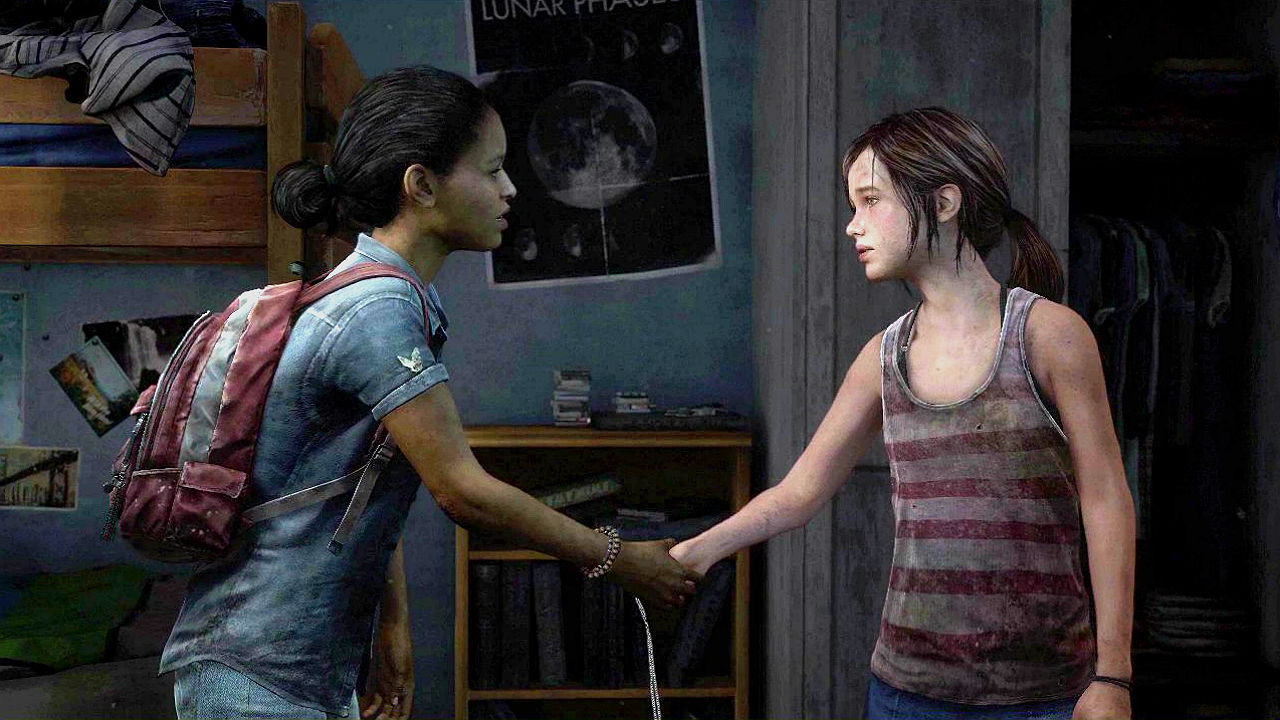 Left Behind actually tells two stories simultaneously. Its primary purpose is to detail the relationship between Ellie and her close friend Riley, which is mentioned briefly in the final scene of The Last of Us. But Left Behind also fills in a narrative gap from the base game, depicting the period directly before The Last of Us's "Winter" chapter wherein Joel is mortally wounded and Ellie must track down a pack of precariously-placed medical supplies to save his life. The game jumps back and forth between these two stories, dividing its two-hour duration just about equally.
The segments including Riley are almost completely devoid of action and focus solely on environmental interaction to flesh out the relationship between the two girls. These sections still manage to be the more compelling half of Left Behind, mainly thanks to Naughty Dog's enormous strength in creating immersive locales for players to explore. What would be menial activities, such as riding a carousel, reciting puns out of a joke book, or tossing bricks into abandoned car windows, are made enjoyable thanks to the believable banter that Ellie and Riley display.
Although the account of a youthful friendship in a world gone to hell is engaging, the relationship between Ellie and Riley feels relatively trivial when held up against the astounding depth of the bond that Joel and Ellie build over the course of the main game. Naughty Dog simply does not allocate itself enough time to construct anything that approaches the profundity of that dynamic.
Even with the lighthearted, oftentimes-touching nature of the Ellie/Riley story, an ever-present sense of dread presides over each of these segments since players know the awful fate that ultimately befalls the two girls. I remained invested in their tale mostly because I wanted to see when their playful adventures would spiral into disaster.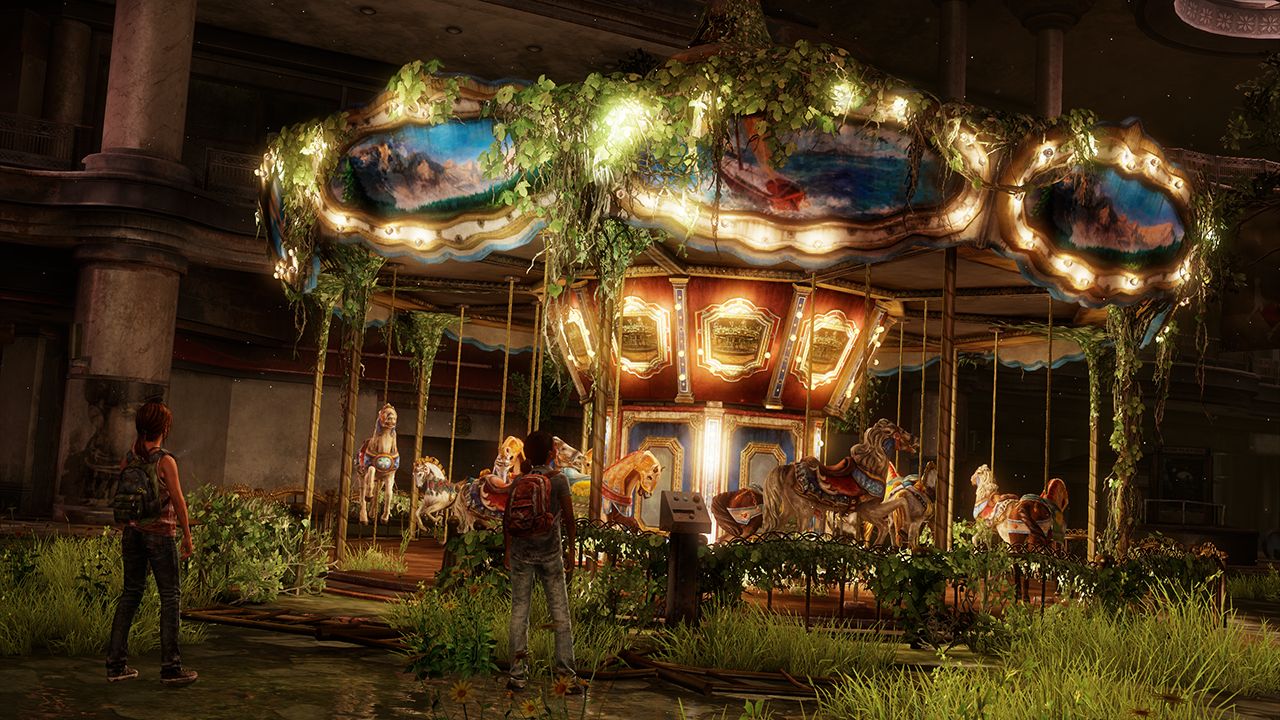 However, Naughty Dog makes the perplexing decision to end Left Behind when it's about to hit its most interesting beat. The part of the Riley story that I most wanted to see play out never comes to fruition in Left Behind.
At its best, the Ellie/Riley story is a decent little yarn, but at its worst, it detracts from the significance of the base game's ending. Ellie's final monologue in The Last of Us is one of the most revered, oft-discussed and debated endings to any game in recent memory. It was just vague enough to spark a myriad of explanations from fans without feeling at all like a cop-out. When I finished Left Behind, I realized that Naughty Dog hadn't given any valuable meaning to the DLC's story. I thought of another possible purpose for Ellie's base-game zinger: It was left unclear not because it carried pathos, but simply to make room for exploration in paid DLC. Considering the mere chance that this hypothesis carried any validity made me feel slightly less "wow-ed" by what I once considered a pristine ending to one of the greatest games of all time.
The winter segments, on the other hand, involve Ellie's escapades in an abandoned shopping mall full of infected runners, clickers, and hostile human survivors. Luckily, Ellie proves to be instantly proficient with a variety of small arms weapons, giving players an excuse to sneak, stab, and blast their ways through the opposition. Resource management is still encouraged, but it doesn't feel as urgent as in the base game since there's no overarching journey this time around.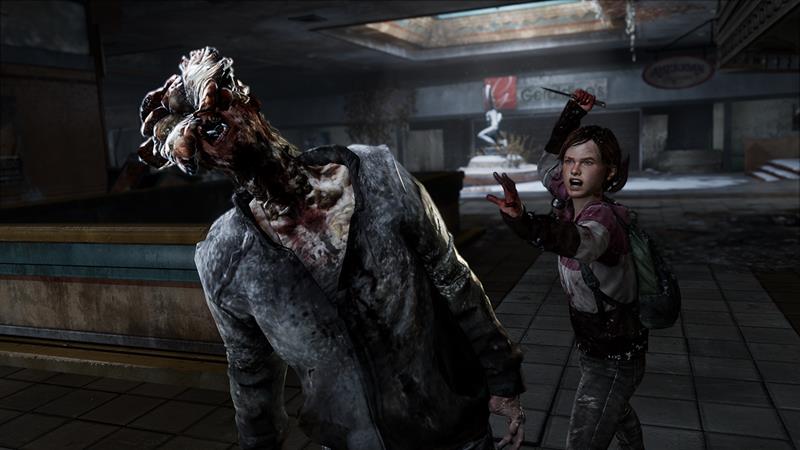 The same can be said for all of the action contained within Left Behind. The stellar mechanics from The Last of Us are present in full form here, and playing entirely as Ellie does make one feel more vulnerable than when in the shoes of burly Joel. But I didn't feel connected to the on-screen struggles in the same capacity that I did in the base game since, by the very nature of prequels, I knew that Ellie would be okay this time around. These secondary segments feel like they exist solely because Naughty Dog couldn't come up with a better excuse to shoehorn some action into the DLC. Ellie's quest to get meds is entirely disposable, adding no significance, depth, or meaningful context to the narrative of The Last of Us.
When I set down the controller after finishing Left Behind, I didn't feel significantly let down by Naughty Dog. In fact, I enjoyed my time with the DLC. But upon further thought, I kept coming back to the nagging question, "Why does Left Behind exist?" I never formulated an answer to that question, other than that it exists because Naughty Dog felt obligated to give us more of The Last of Us. Normally, that'd be nothing to complain too seriously about; but when a piece of DLC actually threatens to impede upon the greatness of its base product, its reason for existence should be seriously called into question -- preferably before it is released.
Verdict: 2.5/5 stars
---
---