Wed., Nov. 26, 2014
The Ten Best Licensed Games of the Eighth Console Generation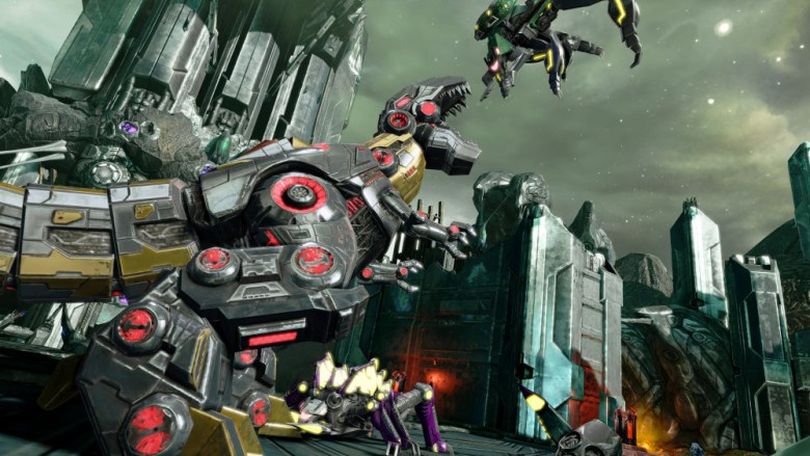 Licensed video games have garnered a universally low quality standard; their rushed development cycles to meet narrow release windows result, more often than not, in products that are middling at best. An argument could be made that this trend changed at some point during the last generation of consoles. Though a multitude of mediocre licensed games were released on the Xbox 360, PlayStation 3, and Wii, the eighth console generation brought with it a batch of truly great licensed video games that signal hope for a niche that was previously lacking in the area. Here are, in my humble opinion, the ten best licensed video games to grace the eighth console generation.
10. 007: Quantum of Solace - Treyarch/Activision - 2008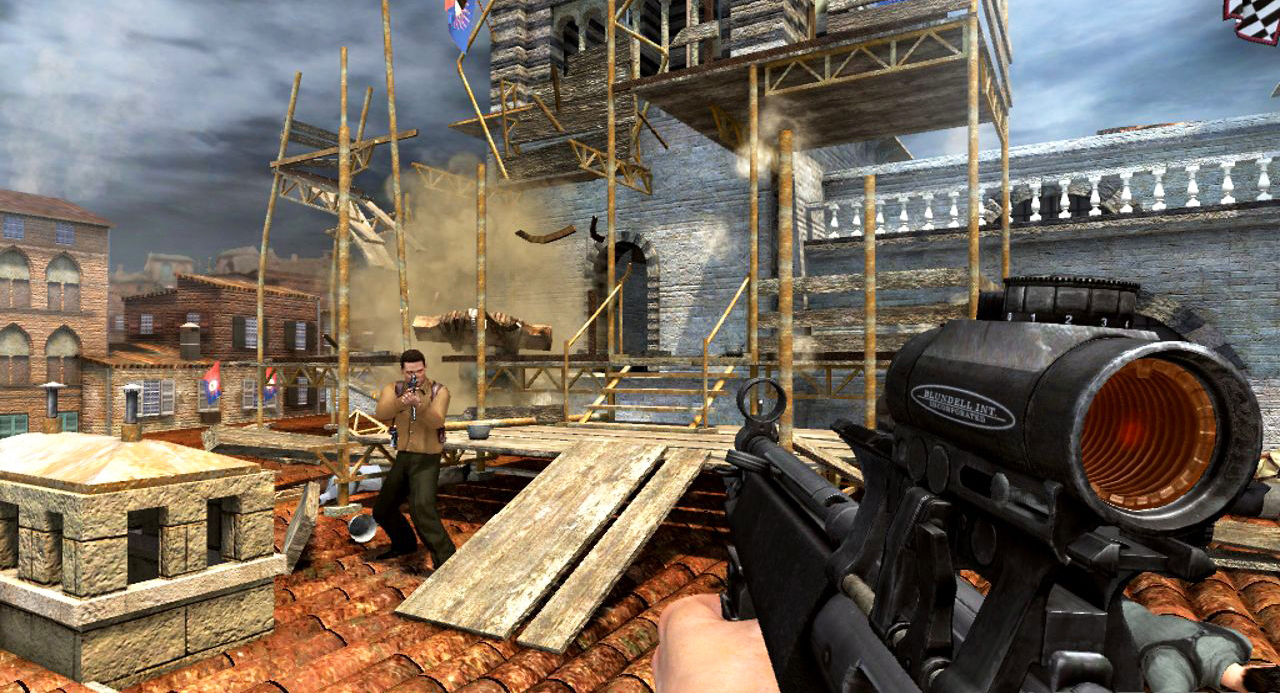 This overlooked gem was released in 2008 alongside the Bond film of the same name. The game's title is deceiving; it actually recounts the events of both Casino Royale and Quantum of Solace, though story is hardly the game's strong suit. Its strength lies in its rewarding gunplay, courtesy of Treyarch, developer of the Call of Duty: Black Ops games. The game takes place amid a series of explosive action set-pieces and succeeds where so many lesser Bond games fail -- in making players feel every bit as cool and capable as the legendary hero whose shoes they inhabit.
9. Lego Indiana Jones: The Original Adventures - Traveller's Tales/LucasArts - 2008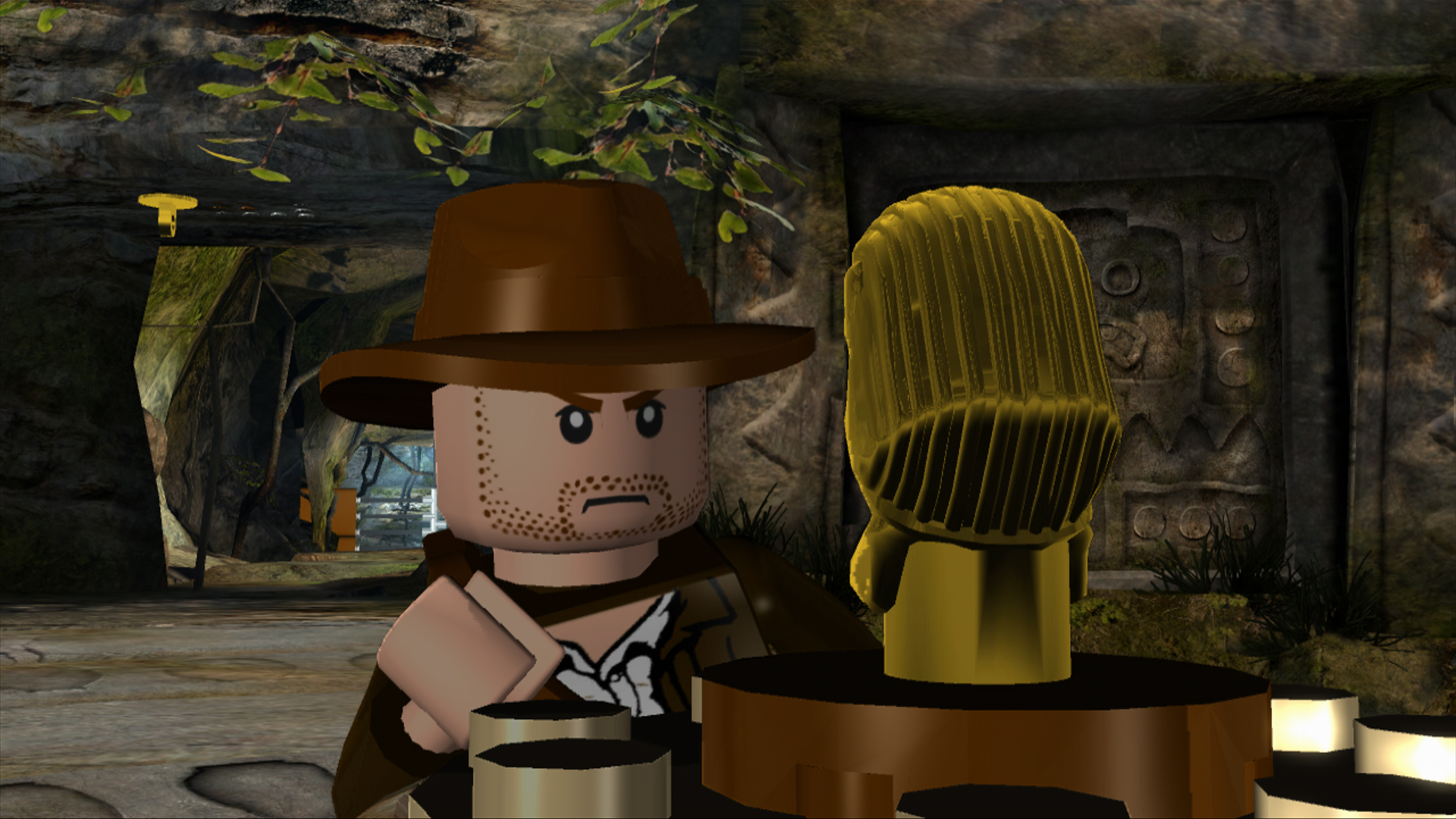 After years of letdowns, Indy fans finally got a game that does service to the swashbuckling series -- albeit in an unexpected form. Traveller's Tales Games showed their obvious adoration for the property through the multitude of homages that the game pays to the films it's based on. The gameplay wasn't changed much from previous Lego outings, but the core beat-em-up and basic puzzle challenges mesh well with the colorful world of Indiana Jones. The huge cast of playable characters ensures a great time - especially if you've got a buddy to play alongside you in local co-op.
8. Batman: Arkham Origins - Warner Bros. Games Montreal/Warner Bros. Interactive Entertainment - 2013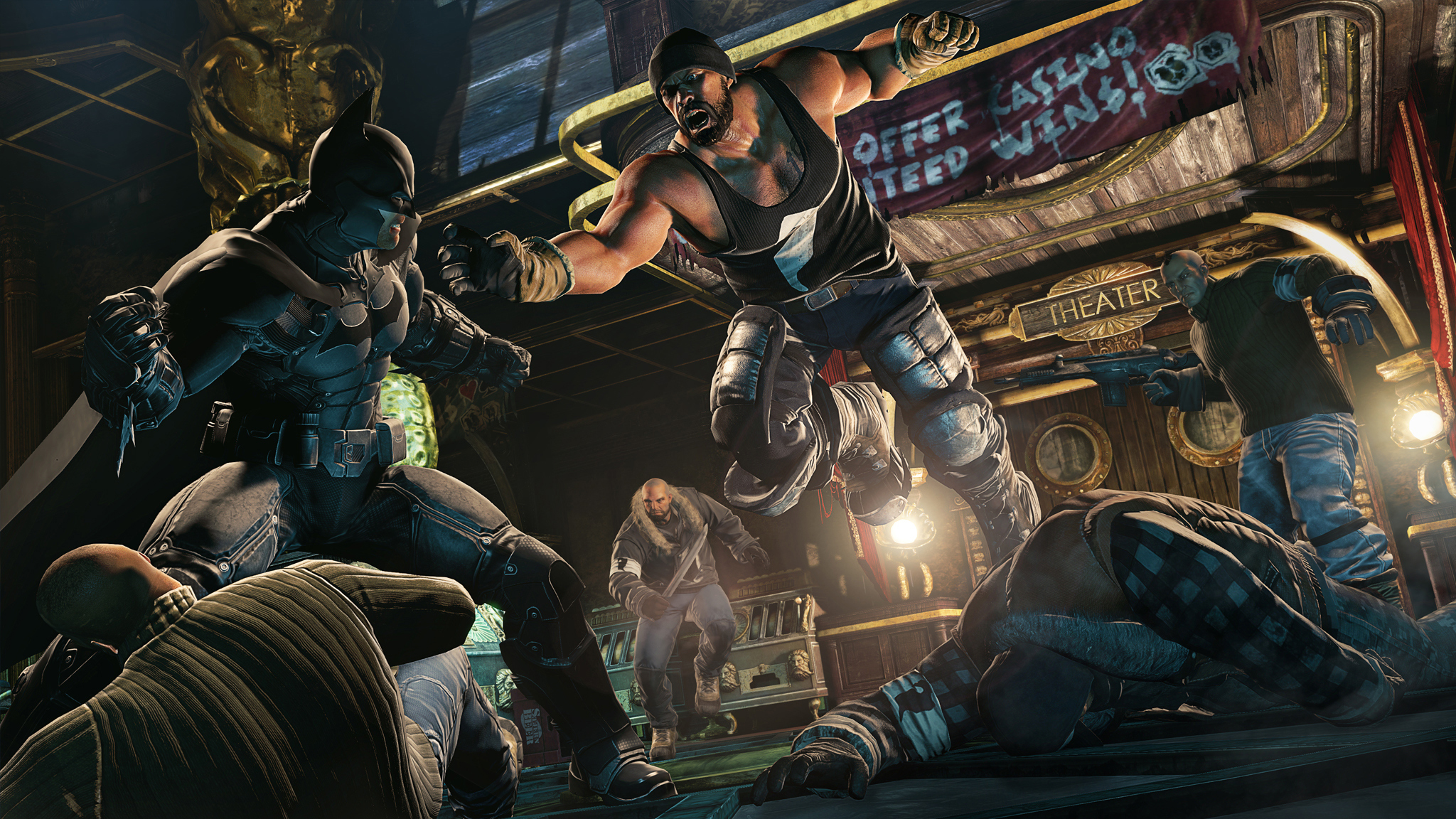 A switch in development teams may have robbed the Arkham series of some of its innovation and cohesiveness, but it certainly did not take away what made the series fun. Boasting an expanded section of Gotham to explore in the beautiful, snow-laden Christmas Eve setting, Arkham Origins delivered more of the smooth combat and slick stealth that the series was known for while throwing in a couple of fun narrative twists. If anything, Arkham Origins is further example of how phenomenal its series is as a whole; despite its missteps, the franchise's core mechanics ensure that it's still a great experience.
7. Star Wars: The Force Unleashed - LucasArts/LucasArts - 2008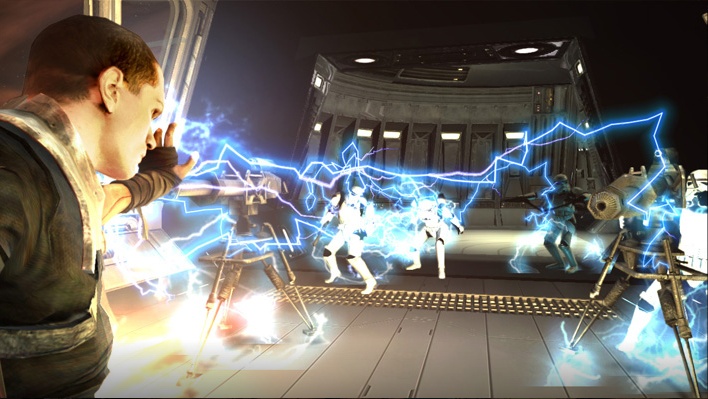 The Force Unleashed was met with an initially mixed reception, thanks in large part to the enormous expectations surrounding it. Since its E3 showings, hype for the game had grown to ridiculous levels, which left many unsatisfied with the finished product. But now that several years separate us from The Force Unleashed's release, we can appreciate it for the things that it got wonderfully right. It told a compelling narrative that filled in a big gap from the film series, and it gave players an enormous amount of power and a multitude of options in how they chose to wield the force. It may not be a revolutionary title, but it's certainly one of the most singularly entertaining -- and empowering -- action games of the last console generation.
6. Transformers: War for Cybertron - High Moon Studios/Activision - 2010
High Moon Studios finally gave the world a great Transformers game with War for Cybertron. This prequel combined the gameplay of a modern third-person shooter with the liberating mobility added by the fact that your character can turn into a crazy alien vehicle at any time. The result is every bit as fun as it sounds: a tight, well-designed, visually impressive (though repetitive) romp through the mechanical world of Cybertron. The cooperative campaign multiplayer, surprisingly solid matchmaking modes and wave-based survival option were just icing on the cake.
5. The Walking Dead - Telltale Games/Telltale Games - 2012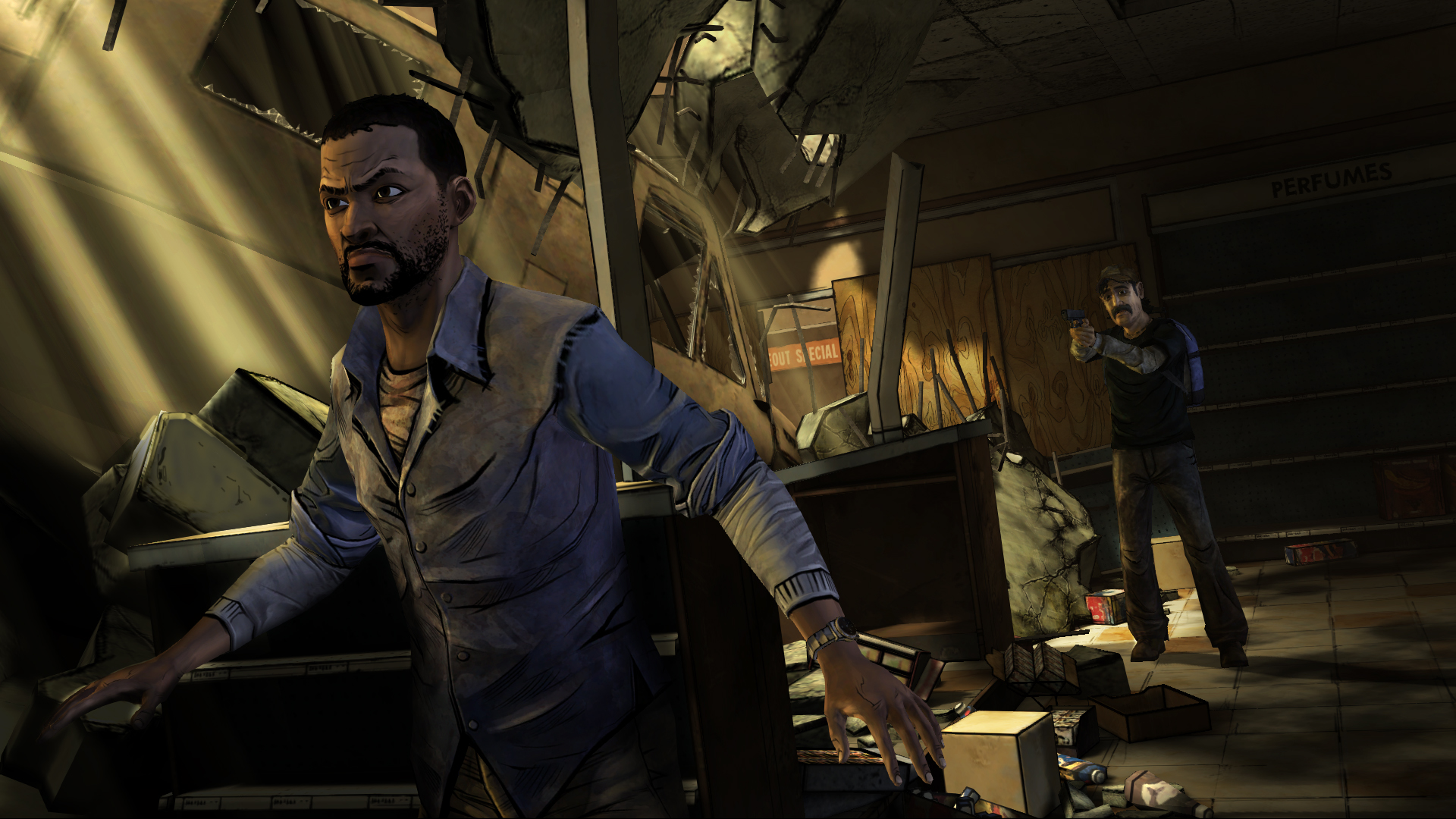 Telltale's The Walking Dead made waves upon its release, garnering universal praise and prompting many outlets to call it 2012's Game of the Year. Now that the dust has settled, The Walking Dead's flaws become more apparent; its characters don't always act logically, and its narrative isn't quite as profound as many initially believed it to be. Still, The Walking Dead is an emotionally wrenching, utterly one-of-a-kind game. It's one of the first games to rely almost exclusively on the strength of its story to retain the attention of its players, and it succeeded completely at this goal, which has prompted a flood of episodic, narrative-driven games to see the light of day. Though imperfect, The Walking Dead was a true industry pioneer.
4. Spider-Man: Shattered Dimensions - Beenox/Activitision - 2010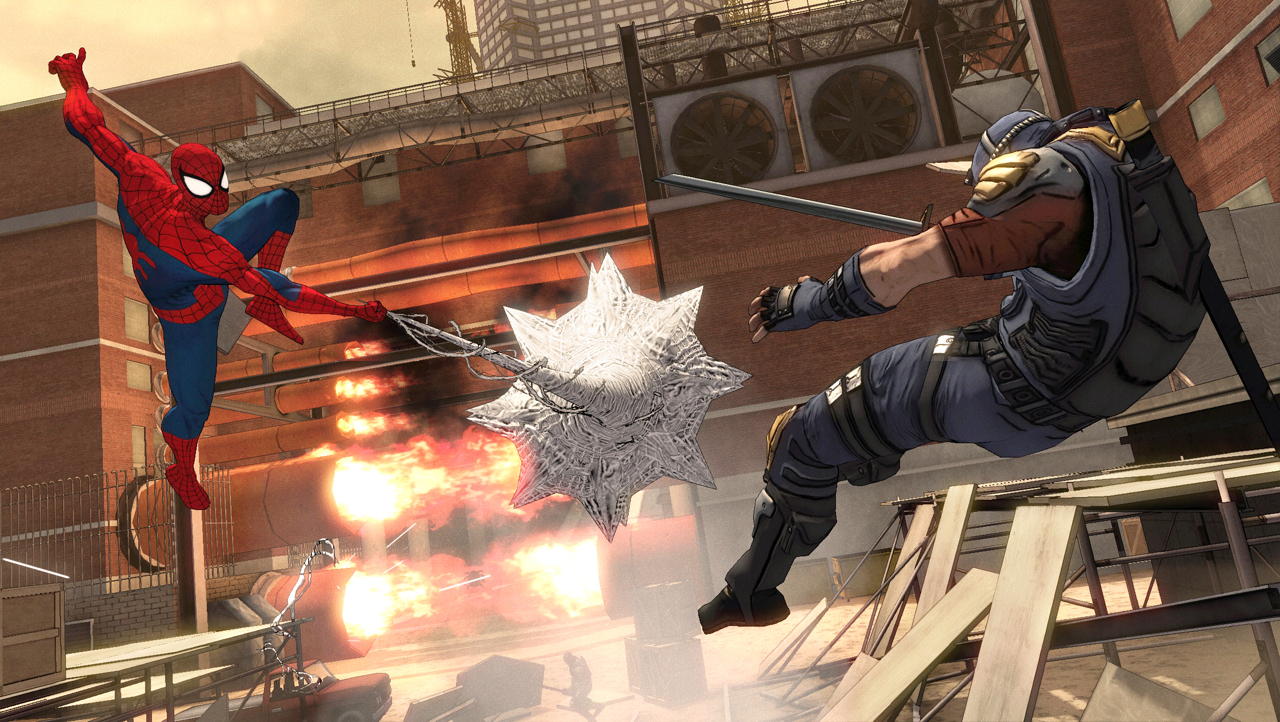 Following in the footsteps of the Batman: Arkham games, Beenox's Spider-Man: Shattered Dimensions placed the wall-crawler into an original story of his own, tasking him with reclaiming the shards of a shattered tablet by defeating a vast array of villains. The gameplay twist was that players are given control of four different Spider-Men: the Amazing Spider-Man, Ultimate Spider-Man, Noir Spider-Man, and Spider-Man 2099. Each one of these heroes brought distinct gameplay wrinkles, new, visually striking environments, and creative twists on Spidey's classic rogues gallery. Rooted in solid melee and web-slinging mechanics and drenched in love for the property, Shattered Dimensions was a true champ.
3. Transformers: Fall of Cybertron - High Moon Studios/Activision - 2012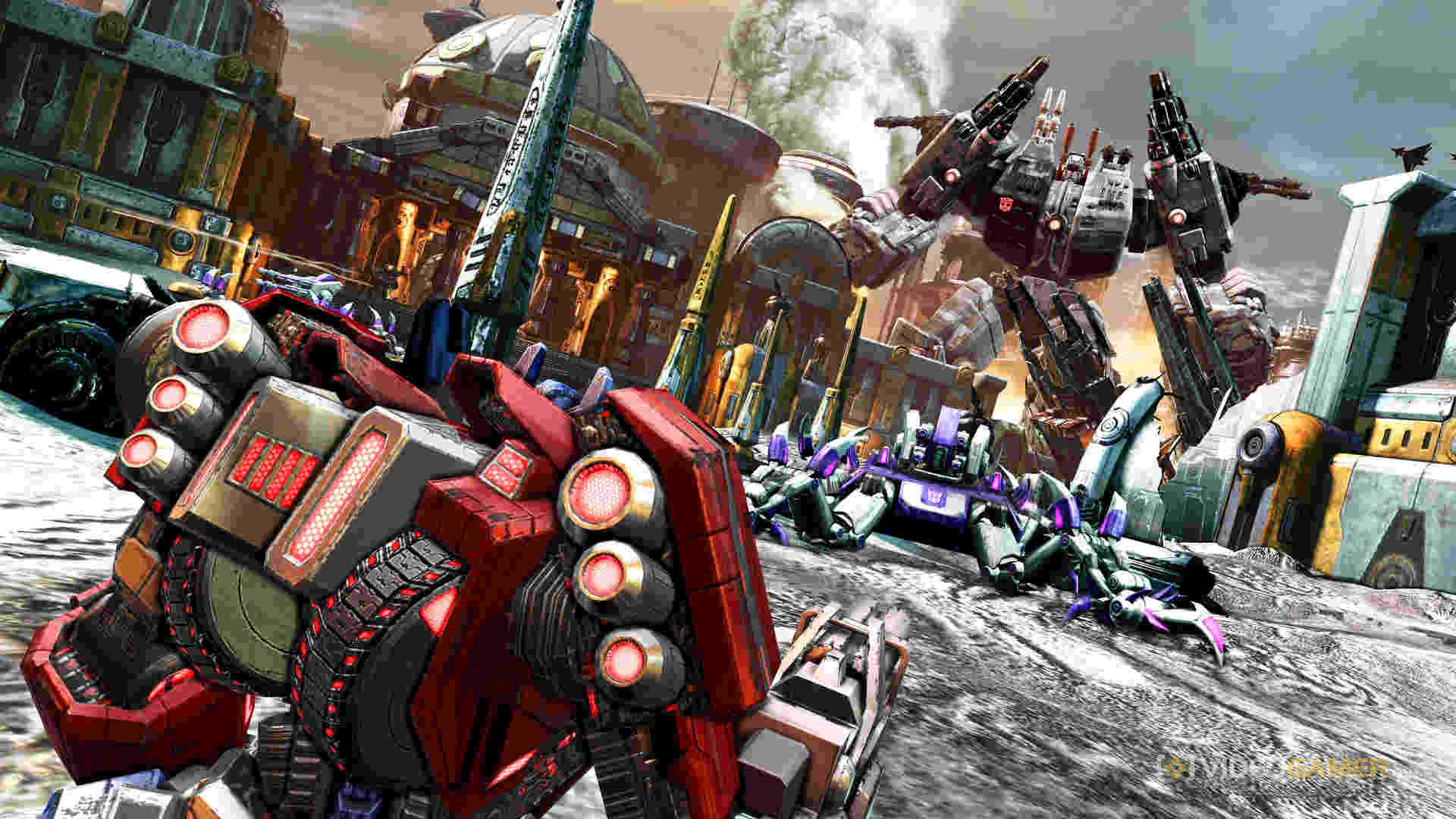 Taking everything fans loved about War for Cybertron and refining it to near perfection, Fall of Cybertron stands as the epitome of Transformers games -- and it might just never be topped. Though it dropped the co-op campaign option at some fans' behest, Fall of Cybertron countered by tailoring each campaign level to the abilities of a single character. Players fill the shoes of a vast array of Transformers, and every one of them feels distinct but equally fun. The game jumps back and forth between the viewpoints of the Autobots and Decepticons, telling a giddily entertaining cheese-fest of a story and letting players make the final pivotal decision to decide Cybertron's ultimate fate. Toss in a wealth of fantastic multiplayer modes and you've got one of the finest licensed games ever released.
2. Batman: Arkham Asylum - Rocksteady Studios/Warner Bros. Interactive Entertainment - 2009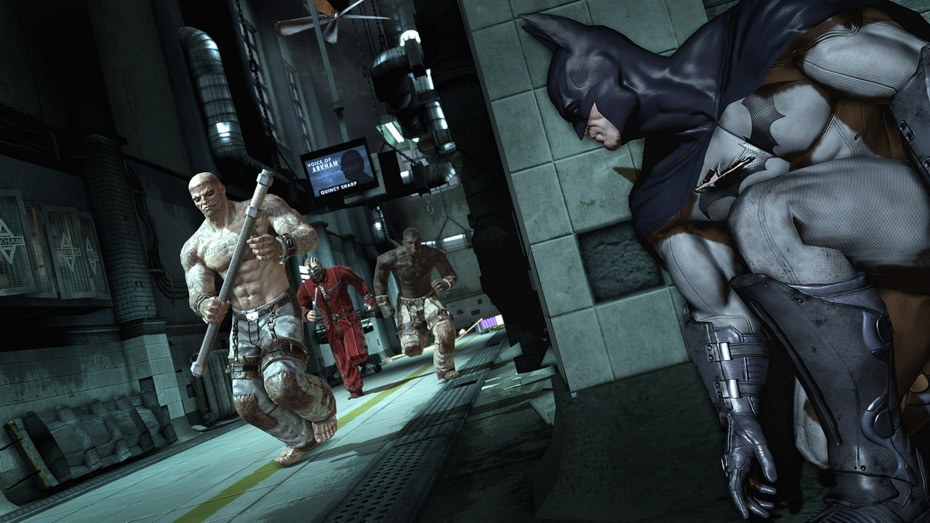 In 2009, Rocksteady came out of nowhere to deliver what was at the time considered to be the best licensed video game ever created. Arkham Asylum was a revelation. It took The Dark Knight seriously, but not at the expense of the flamboyant villains and flashy gadgetry that was missing in the Nolan films. It told the memorable tale of the Caped Crusader's worst night ever, and functioned as a showcase for the tremendous voice talents of Mark Hammill as the Joker. Alongside its thrilling predator sections and beautiful, Metroidvania-style world to explore, Asylum created free-flow combat, a system so fluid and satisfying that other action games are struggling to recreate it to this day.
1. Batman: Arkham City - Rocksteady Studios/Warner Bros. Interactive Entertainment - 2011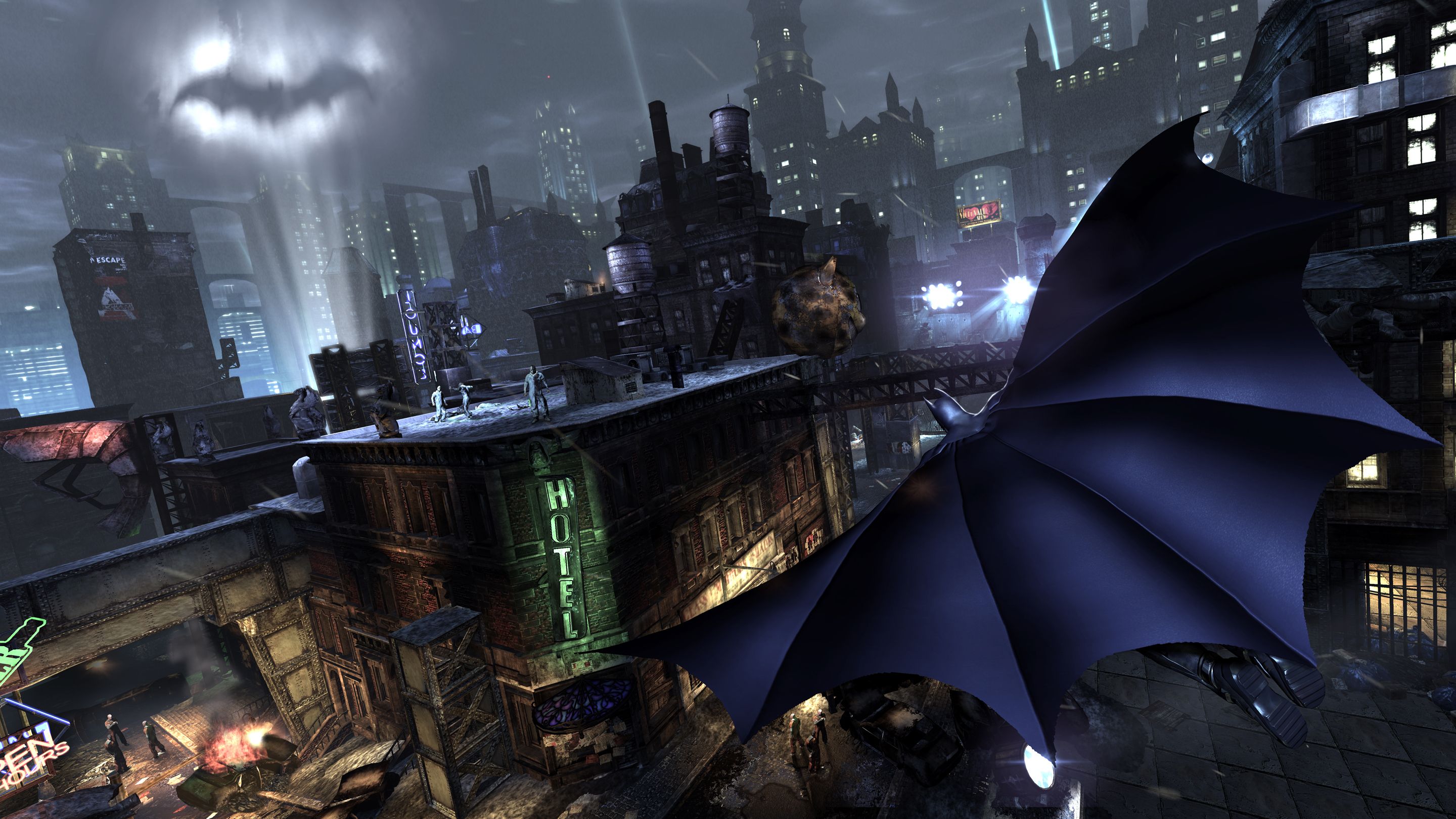 If Arkham Asylum was the game that proved licensed video games could be just as good as the rest, then Arkham City was the game that proved they could be better. Arkham City took the near-perfect mechanics from Asylum and further refined them, adding in a myriad of contextual combat animations and creative new avenues for stealth. City also blew the doors wide open, setting players loose in a true open world filled to the brim with thugs to terrorize and nooks and crannies begging to be uncovered. Featuring a rock-solid narrative and one of the most stunning bombshells of an ending in the history of the gaming medium, Arkham City was truly masterful; a product so overwhelmingly stellar that every licensed game released in the foreseeable future will be held up against it. And most won't hold a candle. ~
Agree? Disagree? Feel free to post your thoughts in the comments.
---
---