Thu., April 16, 2015
Facebook toying with 'away messages'
"Brb playing Team Fortress."
If you grew up in the 1990s and 2000s, chances are you had an AOL Instant Messenger screen name, which you inevitably grew out of. Me? trendyskaman87, an account I (delightfully) found was still active when I started looking into claims Facebook would be offering an away message service to some users similar to the one provided by once-king of the modem, America Online.
Facebook is calling the new feature "sidebar statuses," available now to some users in Australia and Taiwan, according to this piece from The Verge posted Wednesday. The feature allows you to share a brief statement, which appears beneath your name on your friends' chat list. Here's an image of what this looks like, from the Verge piece: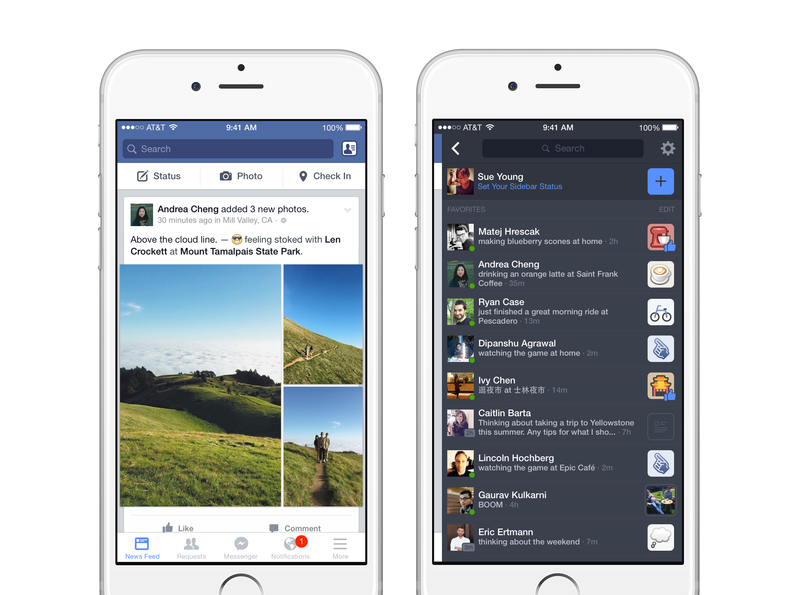 I don't know about you, but I don't use Facebook messaging in the same way I did AOL. Whether that's a function of age is debatable, though the think pieces that have come out in the wake of The Verge's announcement (especially this Washington Post essay) are totally playing up the nostalgia of having a vestige of AOL instant messenger available for Facebook. With so many devices and ways of sharing bad jokes, awful emo lyrics and memes with your friends, is it really important that we have a Facebook messenger feature that mimics the single way we used to do all these things?
Postscript: Here's a look at my current AIM friend list. I wish I still had access to some of those awful late night conversations from junior year of high school. Actually, strike that. It's probably better some things died with the past.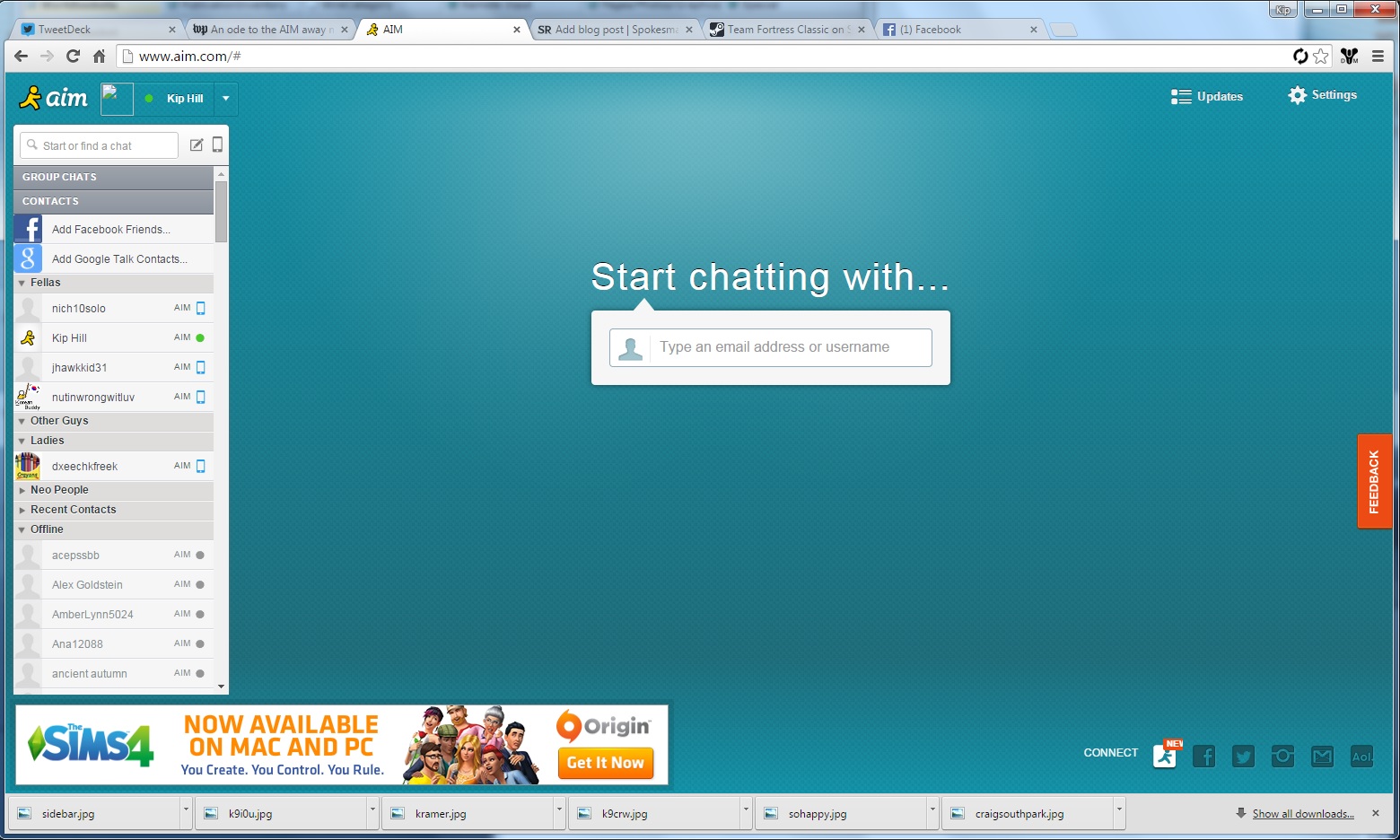 ---
---