Tue., April 21, 2015
'Wolf Among Us' another testament to Telltale's adventure dominance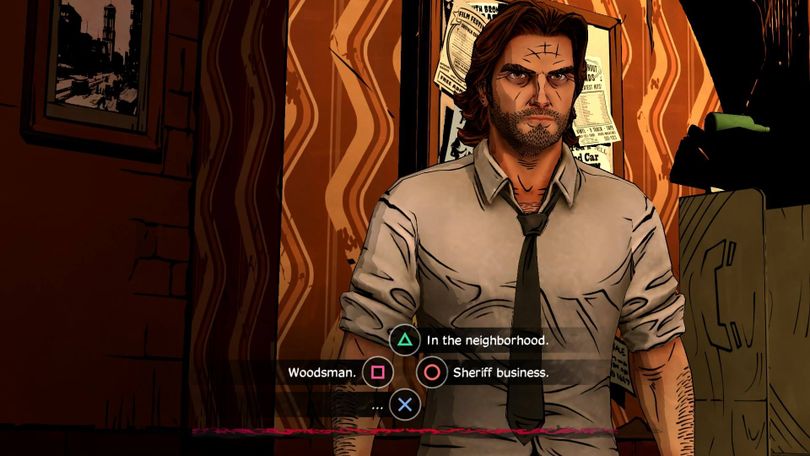 Title: The Wolf Among Us
Genre: Action/adventure
Platform reviewed on: Playstation 4
Also available for: PC, Mac, Android, iOS, Playstation Vita, Playstation 3, Xbox 360, Xbox One ($29.99)
Developer: Telltale Games
Publisher: Telltale Games
Release Date: Oct. 11, 2013

This game is rated "M" for mature audiences (age 17 and up) by the Electronic Software Ratings Board (ESRB).
Imagine a world where fairy tales are real, living their lives in New York with the same foibles as humans.
It's an easier thing to imagine nowadays with the proliferation of family-friendly primetime entertainment like Once Upon a Time and Grimm. But in the early 2000s, Bill Willingham's comic book "Fables" burst onto the scene as a breath of fresh air, eventually distributed by DC Comics and earning rave reviews that have continued through the series' 13-year run, scheduled to end this June.
Telltale Games, makers of the brilliant Walking Dead adventure games, have taken the brilliant source material provided by Willingham and created a murder mystery that surpasses their previous efforts - if not in heart, than certainly in the mind.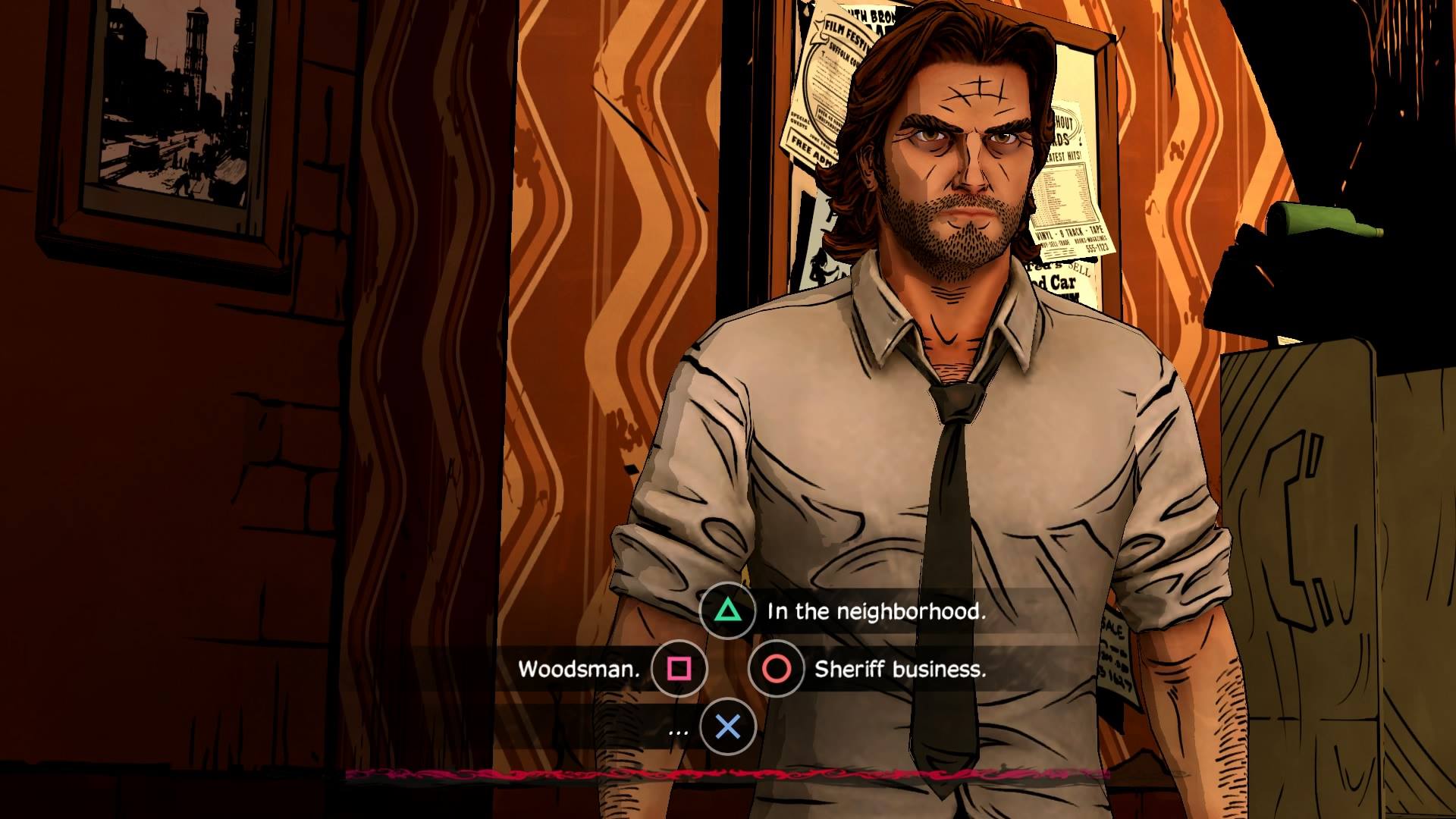 You play as Bigby, AKA The Big Bad Wolf, who serves as sheriff of Fabletown. Fans of the comic book will squeal with delight at being placed in the shoes of the chain-smoking, virtually indestructible face of the law, but novices to the fictional world will also quickly pick up on his anti-hero characteristics. As the sheriff, you must investigate a puzzling series of murders that shakes the regime of Ichabod Crane (acting mayor in King Cole's absence from Fabletown) and strains your relationship with Crane's right-hand woman, Snow White.
Just as in the Walking Dead series, the story plays out over a series of five episodes, with each serving to further unravel the mystery at the center of the plot. While as Lee and Clem you fight to stay alive, as Bigby you're trying to answer questions with characters who aren't always so forthcoming. The conceit fits perfectly in Telltale Games' signature gameplay, tasking you with deciding what you're going to say and who you're going to ally with. The Wolf Among Us is a perfect combination of a solid gameplay foundation, a story that keeps you coming back for more and a fictional world that's just fun to be part of.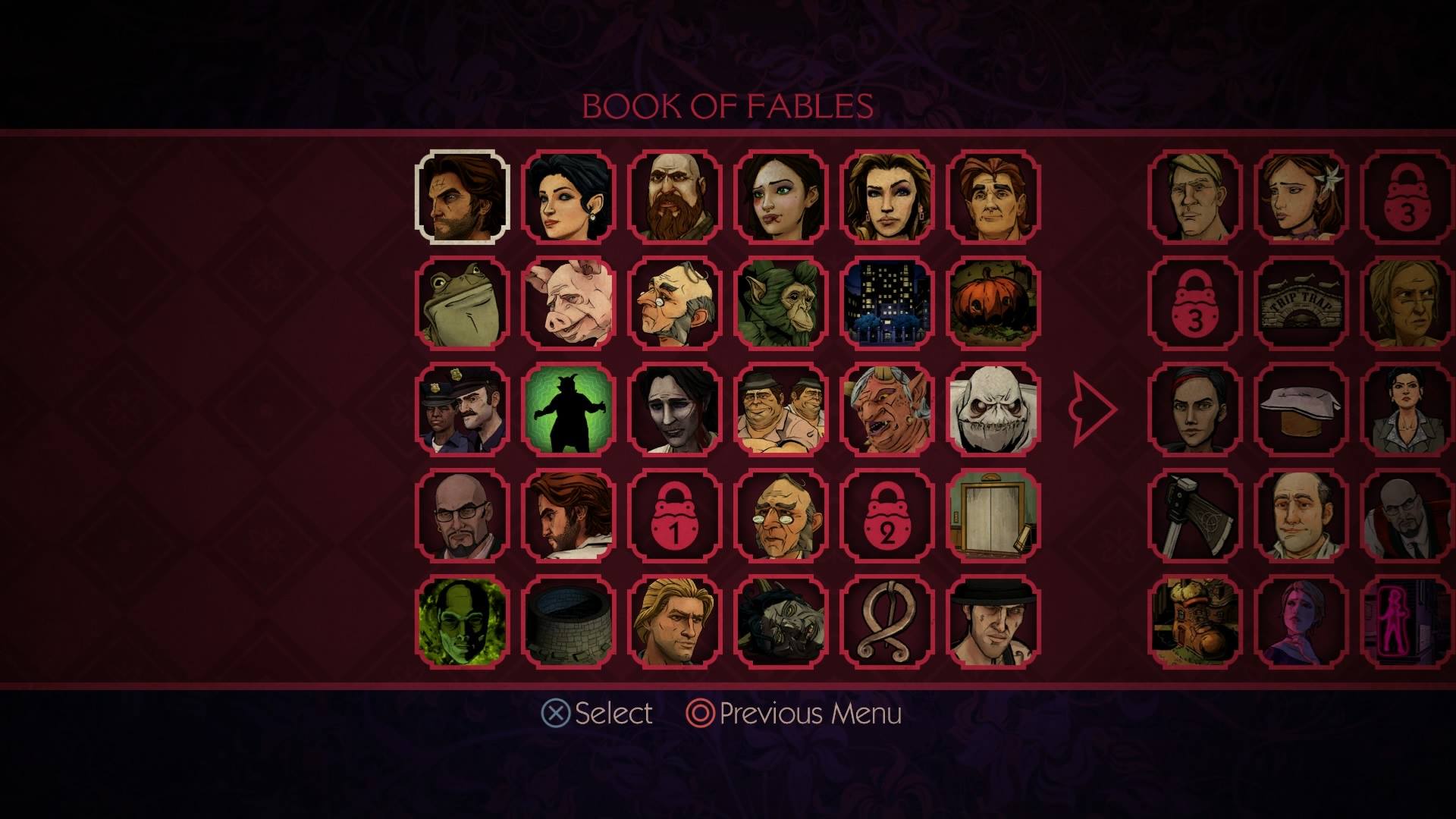 The Wolf Among Us isn't without its flaws. Many of the challenges to get characters to speak are overly simplistic, basically requiring you to survey your surroundings through easily identifiable on-screen clues. Adventure games used to be fiendishly difficult, but with the Internet to fall back on developers have opted instead to hand-hold through puzzles. This can make The Wolf Among Us seem too easy at times, though it's not enough to detract from the experience.
Telltale Games also hasn't quite figured out how to sync its characters' facial expressions with their moods seamlessly yet, leading to some jarring changes of emotion that will take you out of the experience. Again, this isn't a criticism that will mar your appreciate for this brilliantly told - and paced - story.
The Wolf Among Us ends with a Usual Suspects-inspired cliffhanger that will leave you wanting more, which is the most a great noir thriller can ask for. Hopefully, with the conclusion of the Fables series imminent, Telltale Games can prioritize a second season in their huge backlog of adventure games to give Wolf Among Us the follow-up it so rightfully deserves.
Verdict: 5/5 stars
---
---