Mon., April 27, 2015
This week's free game: 'Hidden & Dangerous'
Are you a gamer? Do you like free things? Of course you do!
We here at the Tech Deck are just like you: poor gamers looking for cheap entertainment. And nothing's cheaper than cost-free gaming. Each week, we'll bring you a title (or two or three) you can legally play at home without plopping down a single dollar. If you see games you think we should be featuring on the blog, email us at dang@spokesman.com or kiph@spokesman.com.
This week, we're asking you to return to that well-trod ground of the World War II shooter. Illusion Softworks' 1999 hit, "Hidden & Dangerous," is available for PC players to download, free of charge.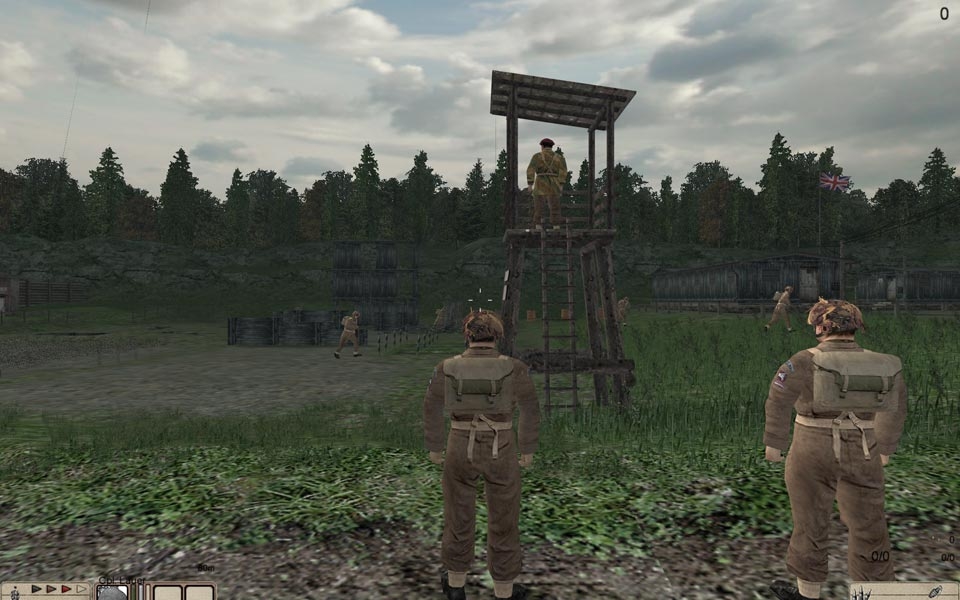 Hidden & Dangerous splits between a first- and third-person perspective, and also allows you to organize and order your troops around using a tactical overhead map. You're in charge of a squad of eight British soldiers from the Special Air Service assigned with completing several tactical objectives to defeat the Nazis.
Go inside the blog to learn more about the developer, Illusion Softworks, and publisher Take-Two Interactive.
Hidden & Dangerous was released for the PC, with ports for the Sega Dreamcast and the Sony Playstation dropping a year and two years later, respectively. A North American version of the Playstation port was never released, likely due to the growing popularity of the Playstation 2 system released in March 2000, a full year before the Playstation port dropped in Europe.
Illusion Softworks, a Czech company, would later become 2K Czech and release the popular series of Mafia games for the next generation of consoles. The company released Top Spin 4 in 2011 and was subsequently downsized.
Take-Two Interactive published Hidden & Dangerous and its sequel, Hidden & Dangerous 2, in 2003. The original game was released in its Deluxe edition, which is the freeware linked for download above, in the marketing campaign hyping the sequel. You know Take-Two from their work with Rockstar to release Grand Theft Auto, Manhunt, and Read Dead Redemption. The company also published Borderlands, Bioshock and several Sid Maier games, among others.
What's your favorite game based in World War II? Let us know in the comments below. I'm still looking for a free version of the brilliant tactical PC game Commandos, and as soon as I find it, I'll make sure to highlight it here. Check back next week for another on-the-house video game.
---
---