Tue., April 28, 2015
'The Investigators' offers near-perfect live 'Welcome to Night Vale' experience
Welcome to Night Vale is a free, bimonthly fictional podcast produced by Common Place Books. This is a review of the April 27, 2015 live show at the Bing Crosby Theater in downtown Spokane. For more information on the show, check out this preview published in last week's Spokane7.
In its latest live show, "The Welcome to Night Vale" podcast embraces its old-time roots by steeping the story in a classic trope – the murder mystery – and performing a good deal of fan service in a crowd-pleasing two hour performance.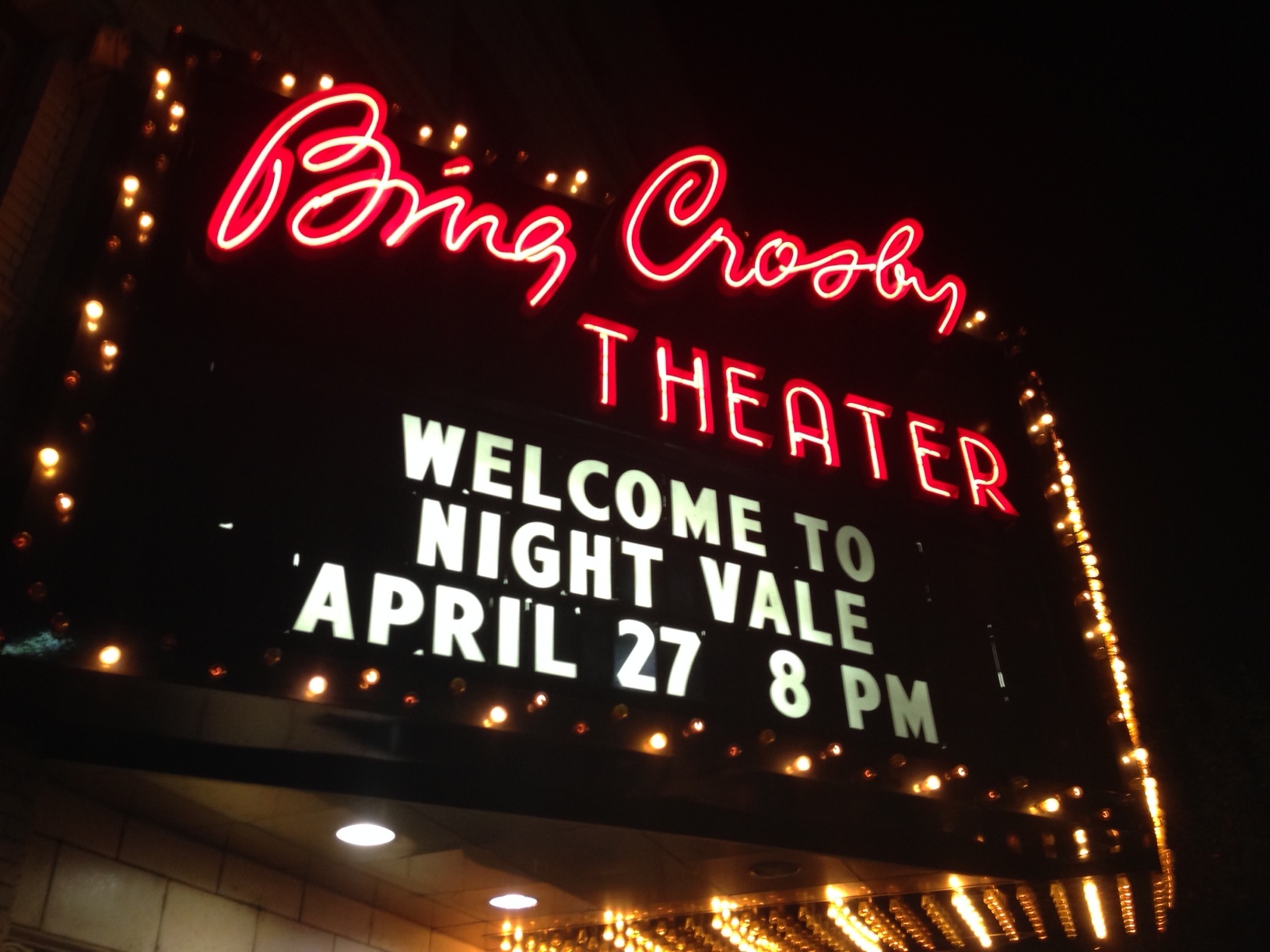 Because much of the audience's enjoyment will come from surprise appearances and twists in the story, I won't say much about the plot itself. Suffice to say, if you're a longtime fan of the quirky amalgamation of NPR, The Twilight Zone and conspiracy theory paranoia, you'll be pleased with the content of the show. And if you're dragged there by a devoted significant other, there's enough by way of background exposition that you'll get what's going on, even if several of the in-jokes are over your hairline. There's a brilliant moment between main protagonist Cecil (Cecil Baldwin) and Madeline (Molly Quinn) involving a certain Katy Perry lyric that will have fans squealing with delight.
The show packs in several appearances from bit players who join Cecil on stage, but this is really Baldwin's show. Most of the performance, he's delivering the script in solidarity with backing from affiliated music act Disparition. The two were comfortably in sync, with the accompaniment rising and falling in just the right places and the performance really feeling like a well-produced installment of the show, which is released every two weeks on iTunes and other podcast services, if you're looking to catch up.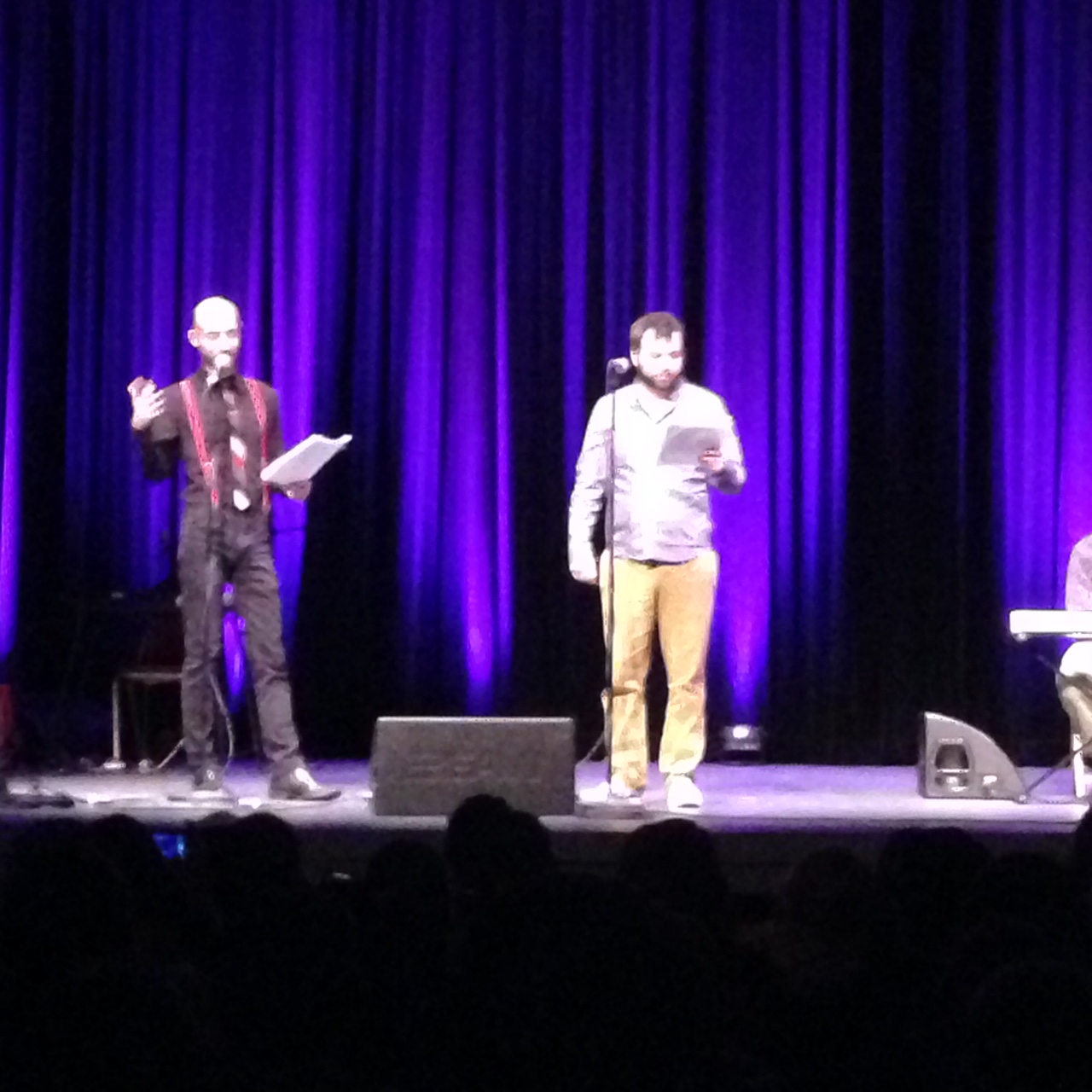 A lot of credit must also be given to writers Jospeh Fink and Jeffrey Cranor for crafting a story that promotes audience participation. In a self-conscious winking moment, Cecil invites audience members to join in the show, then playfully chastises them for being too cool to do so. It's a nod to the willing suspension of disbelief that makes the podcast such a successful and clique-y experience for so many, asking listeners to buy in to an absurd world while at the same time asking them to participate in absurd ways to the unfolding of the story.
The price tag ($30) may seem a little harsh for the amount of content you're getting, but really this is a night of live theatre that is unlike anything else you'll see. Blending live music with a rich backstory that now spans more than 65 episodes, along with surprises that will delight both longtime fans and new initiates to the Night Vale world, "The Investigators" is an experience that fans of the subversive should not miss.
Verdict: 4/5 stars
---
---