This week's free game: 'SkyRoads'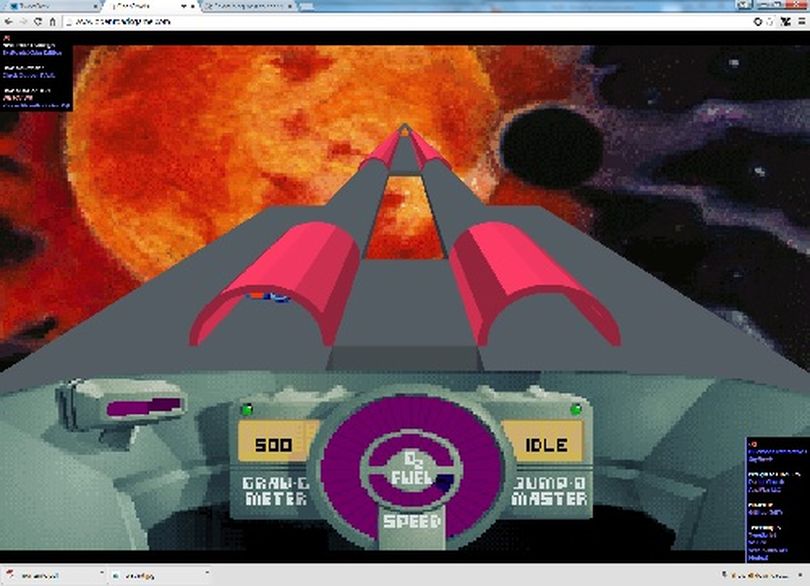 Are you a gamer? Do you like free things? Of course you do!
We here at the Tech Deck are just like you: poor gamers looking for cheap entertainment. And nothing's cheaper than cost-free gaming. Each week, we'll bring you a title (or two or three) you can legally play at home without plopping down a single dollar. If you see games you think we should be featuring on the blog, email us at dang@spokesman.com or kiph@spokesman.com.
Estonia seems an unlikely place for an early PC shareware hit. But Jaan Tallinn, who would eventually help develop Skype and the file-sharing service Kazaa, and several other coders did just that in 1993 with "SkyRoad," a spaceship racing/puzzle game that had simple controls, catchy music and appealing visuals. The game has since been released for free, and you can download it from the Bluemoon website, but you can also play an in-browser version by clicking below.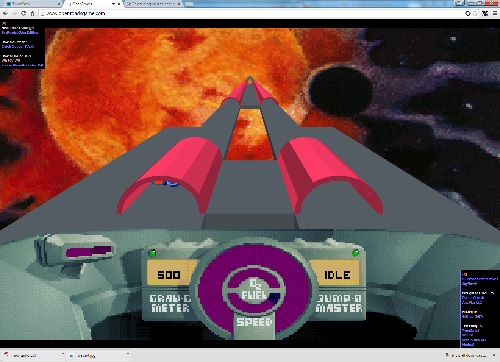 The controls and objective of "SkyRoad" are simple. Power your ship to the end of the road, avoiding obstacles but staying on the path. Use the space bar to jump and the arrow keys to move your ship around the map. Keep an eye on your oxygen and fuel meters - if they run out, you'll have to go back to the start of the level.
Blue Moon would go on to produce several other computer games, notably Thunder Brigade, a 1998 release that the company calls its biggest project. The game, which centered on three-dimensional tank combat, was not well received.
Go inside the blog to learn more about Blue Moon's involvement in file sharing, and the shareware boom of the early 1990s.
Blue Moon produced the FastTrack protocol, used to power peer-to-peer networking services Kazaa, Grokster and others. At its height in 2003, the service number 2.4 million concurrent users. Copyright lawsuits and other issues ended in a $100 million settlement for Kazaa, and though the protocol still is in use, the crackdown on intellectual property theft has seen its influence wane online.
Tallinn, however, landed on his feet. He was part of a team that released Skype in 2003, which eventually sold to Microsoft for $8.5 billion in 2011.
"SkyRoad" was one of many games that benefited from a "shareware" release. Users could download a few levels of a game for free and swap the game with friends. Users could then pay for the complete version of the game, similar to what would later be termed "demos" by developers. This allowed studios to self-promote their content, which could be downloaded through a modem connected to the ever-quicker Internet, as opposed to dealing with publishers and retailers at brick-and-mortar stores.
Doom was arguably the most popular shareware program, breeding a generation of twitchy arena first-person shooters called "Doom clones." Many of those titles, such as Quake and Duke Nukem 3D, were also released as shareware, adding to the popularity of the medium.
Shareware became less and less attractive as a means of distributing software as the video game industry became more and more concerned with big budget titles. Shareware's influence can be seen in today's demos, trial software and independent studios.
For another free title, check back next week with The Tech Deck.
---
---