Tue., Jan. 6, 2015
Death, fun keeps coming in multi-platform puzzler 'Spelunky'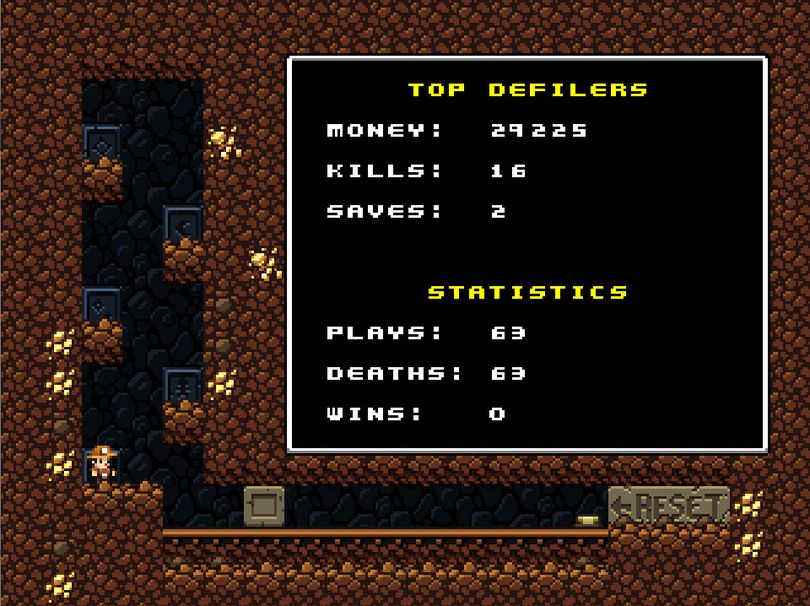 Title: Spelunky
Genre: Side-scrolling puzzle platformer
Platform Reviewed On: Playstation 4, Mac OSX
Also available for: PC, Xbox One, Xbox 360, Playstation 3, Playstation Vita (HD version $14.99, classic version free)
Developer: Derek Yu, Andy Hull, Blitworks
Publisher: Mossmouth
Release Date: Sept. 1, 2009 (classic); Aug. 8, 2013 (remake)
I wish I could tell you what the endgame of Spelunky – the much-decorated puzzle platformer that is now available for every platform under the sun – is like. I wish I could tell you the repeated deaths from snakes, spiders, punji pits and giant boulders led to a fully satisfying conclusion where the guy gets the girl, the treasure and fame.
But I can't get past the first four levels.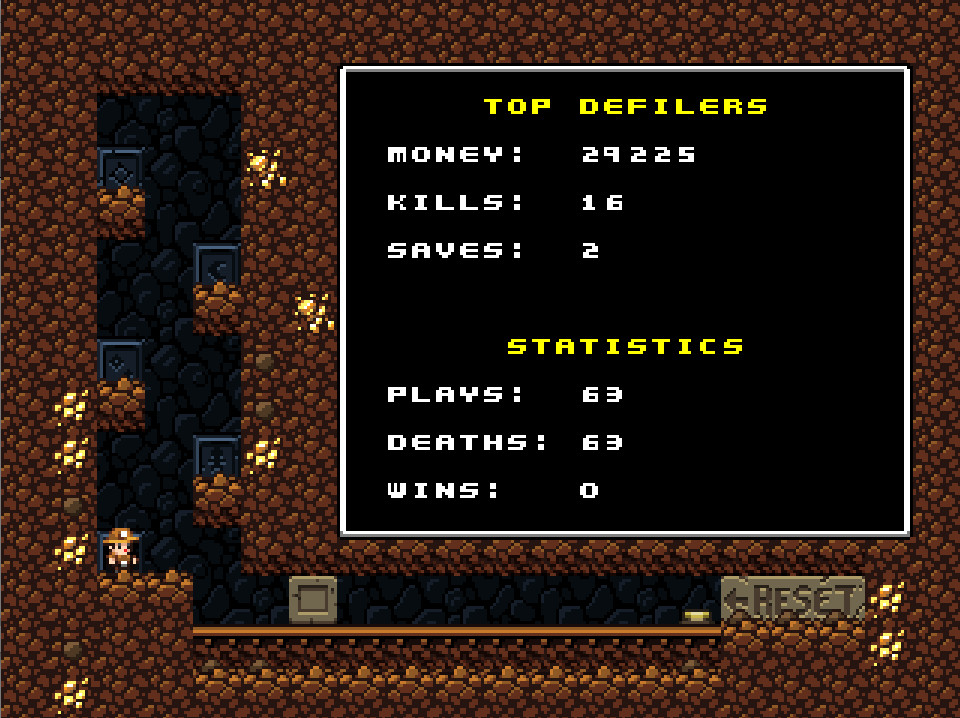 Derek Yu's fiendishly difficult title is exactly what an independent game should be: simple to pick up but nearly impossible to master. The cutesy art style – drawing influences from Indiana Jones, Super Mario, Lemmings and the 8-bit era of gaming – belies a punishing experience where death is a real "Game Over." Whether you're playing the original PC freeware version or a port of last year's high-definition remake, prepare to die a lot. Learning will also not help you, as the level layouts are randomly generated with each playthrough.
Because of this, developing strategies is a trial-and-error experience that is at once maddeningly difficult and delightfully rewarding. The HD remakes for current- and next-gen consoles has the added feature of allowing you to play cooperatively with up to three friends, which makes the experience of mining for treasures and rescuing damsels in distress a hilarious endeavor in strategizing. Remember that cracking your whip into a teammate will take away a bit of their health!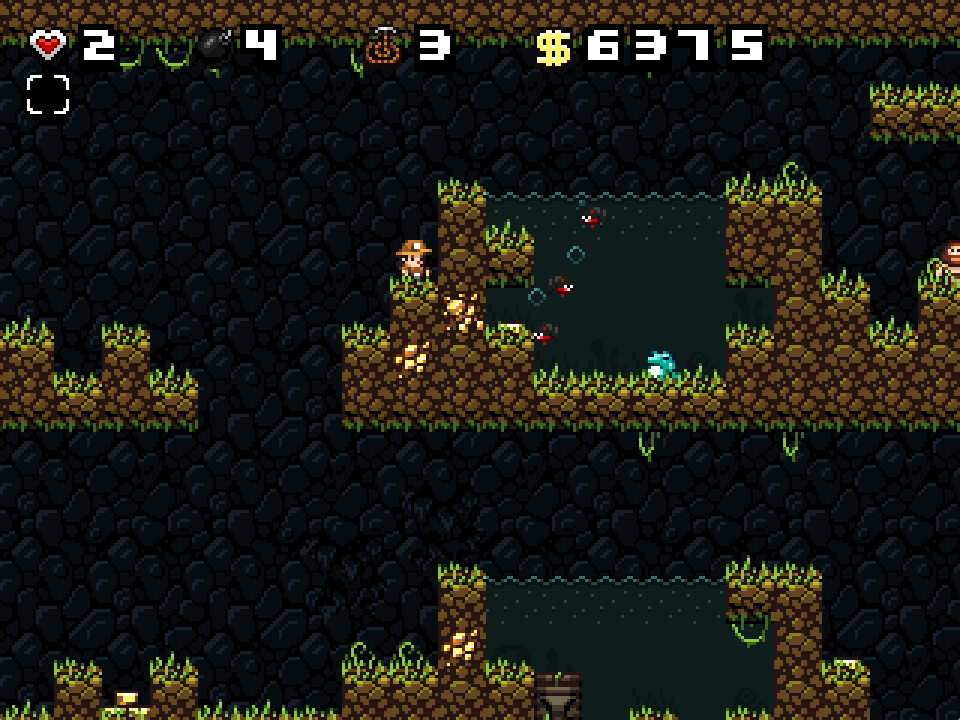 The one criticism I have of the game when played on a keyboard is the control scheme, and the responsiveness of the directional keys. Fall damage is to be expected, but often the game won't register when you're trying to grab a rope while falling. Also, there isn't really a good finger configuration that works for holding shift to dash and pressing z to jump at the same time. You'll find yourself jumping too far, or too short, and cursing the keyboard constantly. For that reason, I highly recommend playing the game on the console with a controller pad, as opposed to the PC and Mac versions on a keyboard.
It would be unfair of me to review the entirety of "Spelunky" without completing all of the game's stages, though I'm told there's four worlds made up of four levels each that ends in a traditional boss battle. Even if you can't get there (like me, after weeks of trying), "Spelunky" is well worth your time, and money if you decide to go the console remake route.
Verdict: Kip sucks at video games.
---
---