Tue., Jan. 13, 2015
Suspected smuggler caught at China border with iPhone 'armor'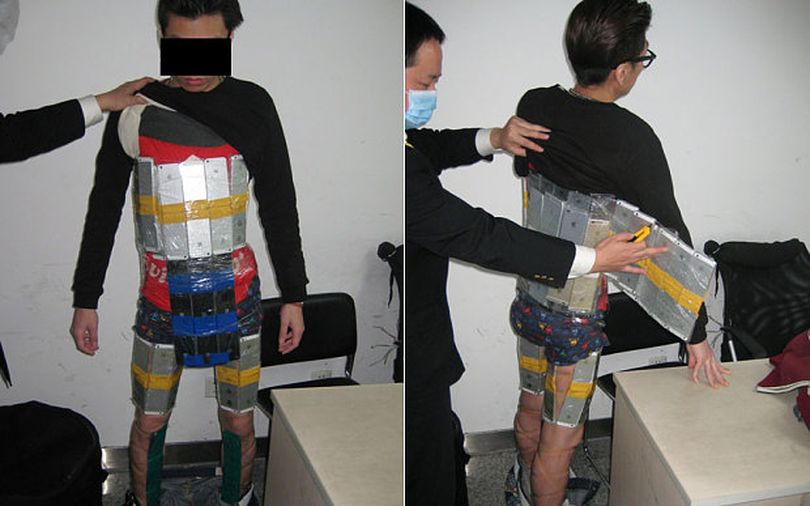 Many American consumers had to jump through hoops to buy a new iPhone 6 when the device was released in September.
But waiting in lines and paying huge no-contract penalties pale in comparison to the challenges faced by Chinese fans of Apple's latest must-have phone.
The New York Times' China reporter Chris Buckley and the Sina News service first reported yesterday the story of a man caught at the China/Hong Kong border with 94 of the phones taped to his body.
Initial reports indicate authorities were tipped off when the man approached a metal detector walking stiffly. The man reportedly made no attempt to avoid the detector before he walked through, tripping the alarm.
Sales of the new phones were delayed several weeks in China after first going on sale in America in September. A flourishing black market emerged, with some paying as much as $2,400 for the devices, according to technology news outlet CNet. Smugglers at one point even included schoolchildren.
Media reports have not identified the man or indicated what criminal charges, if any, he faces.
Is there any gotta-have-it device that you would tape to your body and risk arrest to own or sell? I've always wanted a mint condition Virtual Boy, but I don't think it would fit inside my overcoat.
---
---