Mon., Jan. 19, 2015
This week's free game: Macintosh mainstay 'Glider PRO'
Are you a gamer? Do you like free things? Of course you do!
We here at the Tech Deck are just like you: poor gamers looking for cheap entertainment. And nothing's cheaper than cost-free gaming. Each week, we'll bring you a title (or two or three) you can legally play at home without plopping down a single dollar. If you see games you think we should be featuring on the blog, email us atdang@spokesman.com or kiph@spokesman.com.
This week, get those paper-folding skills in order with the Macintosh classic "Glider PRO," free via an archived website that can be found at the link below.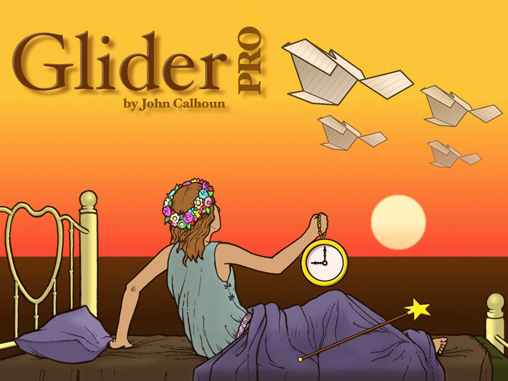 To read more about Glider PRO's development and recall the days when games for Apple's computers weren't awful, go inside the blog.
Now-defunct Mac games publisher Casady & Greene released Glider PRO in 1994, the final game of the original franchise developed by John Calhoun. Glider takes you on an adventure through multiple environments, tasking you with safely guiding a paper plane through perilous scenarios that include candles, sharp fans and game-ending shelves.
If you had a Mac in the early '90s, chances are you wasted a few afternoons trying to reach the attic. Which really didn't make much sense, when you think about it. How can a paper plane have enough lift to scale an entire flight of stairs?
To play Glider PRO from the link above, you'll have to download the game that's appropriate for your system then enter the license code Calhoun has given away on his website. It is GL3-445-557-08100.
Alternatively, you can play a free, browser-based Flash version here. Happy gliding!
---
---