Mon., Jan. 26, 2015
This week's free game: Adventure classic 'Beneath a Steel Sky'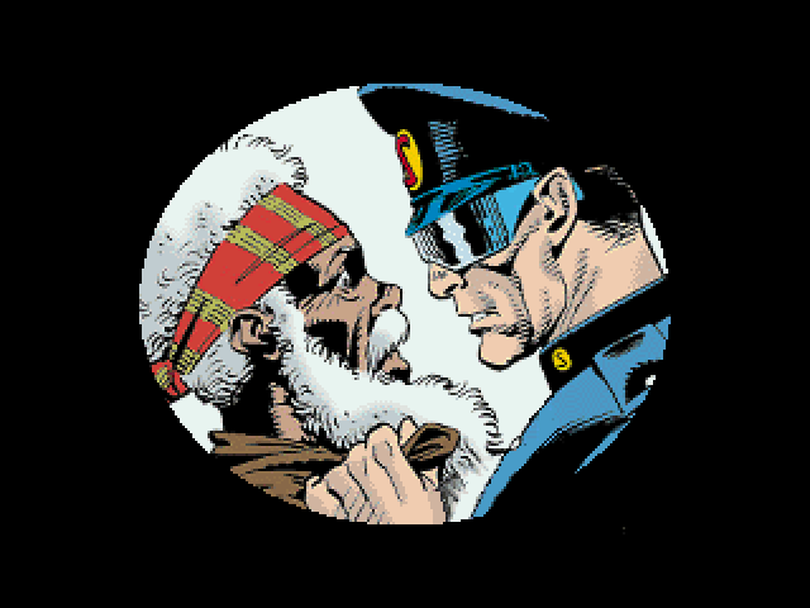 Are you a gamer? Do you like free things? Of course you do!
We here at the Tech Deck are just like you: poor gamers looking for cheap entertainment. And nothing's cheaper than cost-free gaming. Each week, we'll bring you a title (or two or three) you can legally play at home without plopping down a single dollar. If you see games you think we should be featuring on the blog, email us at dang@spokesman.com or kiph@spokesman.com.
This week, the Tech Deck heads back to the heady days of the point-and-click adventure with 1994's "Beneath a Steel Sky," featuring the artwork of comic book legend Dave Gibbons.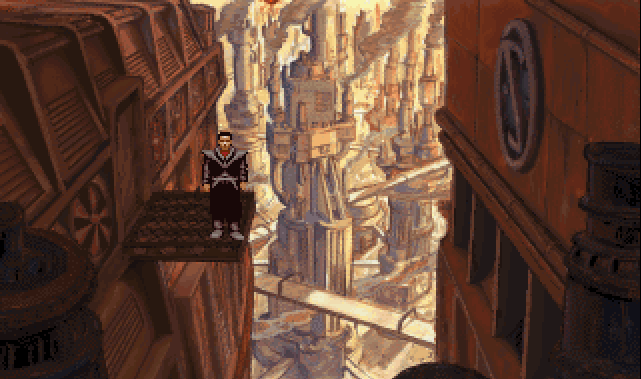 Click here to download 'Beneath a Steel Sky' free from Great Old Games.
Go inside the blog to learn more about the development of the game and leave your favorite point-and-click memories in the comment thread.
UPDATE: Some folks have been mentioning in the comments they're having difficulty downloading the title. I feel for you, I had some trouble figuring out gog.com's wonky download system. Here's some step-by-step instructions:
1. Visit the website above by clicking on the image or the link below the image.
2. Click the green "Add to Cart" button. You will not be charged anything, nor will you need to provide a credit card.
3. Click the green "Checkout Now" button that appears in the upper right corner of the screen. Again, you will not be charged anything and you will not have to enter a credit card.
4. If you already have a Great Old Games account, you can skip this step. Otherwise, you'll be prompted to create an account. All the site will ask for is a username, password and email account. If you don't want to get email updates from the website (though they do have some GREAT deals on classic titles), you can opt out of email newsletters.
5. Log in using your username and password.
6. The game will be added to your library, which can be accessed under the "Account" heading at the top of the page.
7. Select 'Beneath A Steel Sky' and which installer you want, either Windows or Mac. The game will then download automatically and can be opened as any other application on your computer.
If you have any additional questions the Great Old Games' FAQ can't answer, feel free to email me at kiph@spokesman.com and I'll give you a hand.
The cyberpunk adventure stars Robert Foster (named after a beer can) as an outcast whose origins are a mystery. When the police force of a dystopian city in Australia arrive and take him from his adopted clan, liquidating them in the process, it's up to you to guide him through the mystery of his past and correcting the wrongs of Union City.
The game is introduced by the comic stylings of Dave Gibbons, known for his frequent collaborations with writer Alan Moore on the Watchmen series and other DC books like the brilliant "For the Man Who Has Everything" one-off.
Beneath a Steel Sky was the brainchild of Charles Cecil, who is the chief executive officer of British developer Revolution Games. The team would go on to develop the wildly popular Broken Sword series and remains in existence today, with Cecil at the helm. Beneath a Steel Sky was released as freeware for the PC in 2003 and is offered as a free download from greatoldgames.com.
Do you have a favorite point-and-click adventure series or game? I'm partial to the Monkey Island games - and really anything by Tim Schafer. Make sure you look into Grim Fandango Remastered, releasing for the PS4 and PC this week, if you're a fan. Otherwise, enjoy this title from the genre's high water mark in the early 1990s and let us know what you think in the comments below. Happy gaming!
---
---