Thu., Jan. 29, 2015
How to simulate poor Comcast connections with Comcast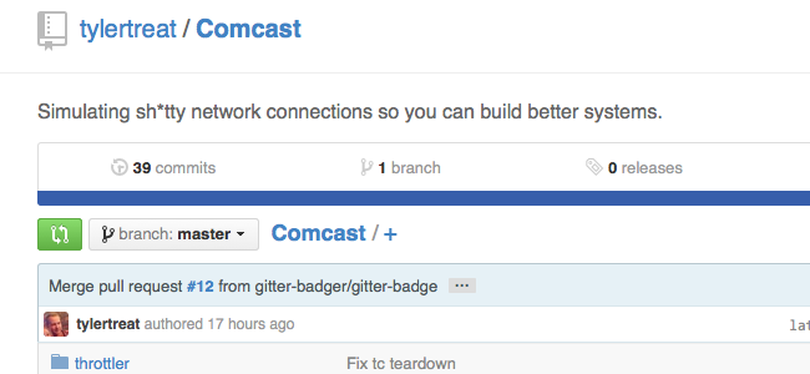 I didn't think I was going to share this, but the timing is too perfect with the news of Comcast changing a Spokane customer's name to "Asshole Brown".
Comcast, the application, is a Go app for simulating internet conditions experienced by users of Comcast, the cable company. The app itself is simply a convenience wrapper around several arcane BSD or Linux commands that you need to be a wizard to use, so it makes it easy to test if your application can handle spurious "high speed" internet connections that are more typical than the catastrophic conditions other network tests normally perform.
For example, a developer might want to test their app for latency, dropped packets, or bandwidth getting constricted down to little nublets of internets that will allow you the pain of loading YouTube.com only to take 20 minutes to buffer that Most Hilarious Videos Of Cats 2014 - Best Funny Kitten Compilation video that you really want to watch but can't because stupid Comcast is being dumb and argh, do I have to reset the router again, is everyone in the whole neighborhood streaming LOTR in high def or something, I pay good money for this, I'm calling my landlord to complain about Comcast.
Harumph.
---
---