Mon., March 16, 2015
This week's free game: 'Bust a Move'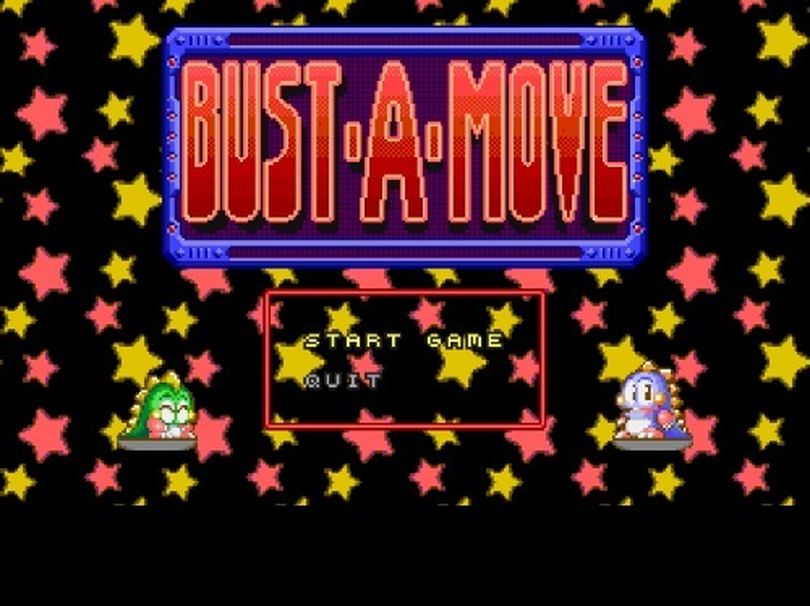 Are you a gamer? Do you like free things? Of course you do!
We here at the Tech Deck are just like you: poor gamers looking for cheap entertainment. And nothing's cheaper than cost-free gaming. Each week, we'll bring you a title (or two or three) you can legally play at home without plopping down a single dollar. If you see games you think we should be featuring on the blog, email us at dang@spokesman.com or kiph@spokesman.com.
This week, we head back to the mid-1990s for Japanese developer Taito Corp.'s puzzle classic, 'Bust A Move.' This is an Internet Archive, in-browser port of the 1994 game that appeared in arcades, on the Neo Geo home console, the Super Nintendo Entertainment System and a handful of other now-defunct handheld devices. The series has seen several entries on smartphones and other portable devices in the 21 years since its introduction in Japan. Click below to play the game in your browser (Google Chrome recommended).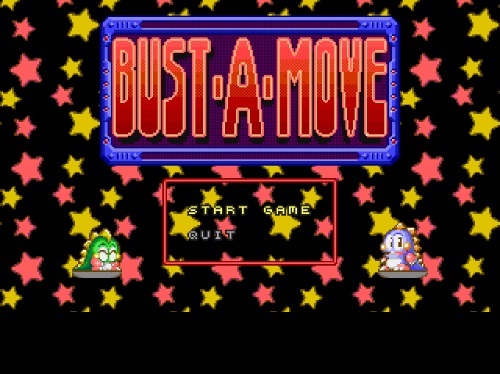 The in-browser emulator took some finagling of the settings to run play-ably on my system. You'll want to hit Control+F12 on your keyboard until the video speeds up for fluid movement. If you've sped up the game too fast, hit Control+F11 to slow it back down. The controls also aren't clearly labeled; you'll use the keys on your number pad (not above the letters, but on the right side of your keyboard) to play by default. The number 4 will move your pointer to the left, 6 to the right, and 5 will fire.
Your goal in the game is to eliminate all bubbles from the screen before one reaches the bottom and ends your game. After a few seconds, the rows will move toward your shooter, giving the game a time limit. Three bubbles of the same color touching will cause those bubbles to pop, eliminating them from the board. That's it - it takes a few seconds to learn, but a lifetime to master!
Go inside the blog to read about Taito Corp. and Bust a Move's takeover of American arcades in the mid-1990s.
Bust a Move uses characters and assets from Taito Corporation's 1986 release, Bubble Bobble. It was originally titled Puzzle Bobble when it was released in 1994 in Japan. Six months later, it was released in the United States for the Neo Geo cabinets popular in arcades at the time. The credits included anti-drug and anti-littering messages aimed at young arcade-goers.
Bust a Move has spawned a staggering 28 sequels, most variations of the core gameplay developed for different handheld systems. That included a 2003 release for Nokia's doomed N-Gage smartphone/gaming device hybrid, a $299 monstrosity that sold poorly compared to the wildly popular Gameboy Advance.
Taito Corp. was bought by publisher Square Enix in 2005, ending 20 years of ownership by Kyoto-based Kyocera. Before that, Taito was an independent company that produced jukeboxes and vending machines. Taito hit the big time in gaming with Space Invaders in 1978, an arcade behemoth that was published by Midway in North America.
Other Taito classics include Mr. Do!, Arkanoid (a Breakout! clone), Double Dragon, and later an arcade racer based on the Fast and Furious film franchise and the quirky Xbox Live title Exit. They also released a seemingly endless string of Hanna-Barbera games in the early '90s based on Yogi Bear, the Flintstones and the Jetsons.
My first brush with Bust a Move was the port of this game to the Nintendo Wii. It played extremely well on the Wiimote, and while the controls are a bit stiff in this browser-based game, the core gameplay and cute charm remain.
Let us know what you think of Bust a Move in the comments, and check back next week when we highlight another free classic available online.
---
---