Mon., March 23, 2015
This week's free game: 'Death Rally'
Are you a gamer? Do you like free things? Of course you do!
We here at the Tech Deck are just like you: poor gamers looking for cheap entertainment. And nothing's cheaper than cost-free gaming. Each week, we'll bring you a title (or two or three) you can legally play at home without plopping down a single dollar. If you see games you think we should be featuring on the blog, email us at dang@spokesman.com or kiph@spokesman.com.
This week we return to the long-forgotten genre of top-down racers and bring you "Death Rally" from Finnish developer Remedy Entertainment. You might know them from their work on the Max Payne series and Alan Wake, but the company got its start with this 1996 violent racing game that released for MS-DOS platforms. The game was released as freeware in October 2009.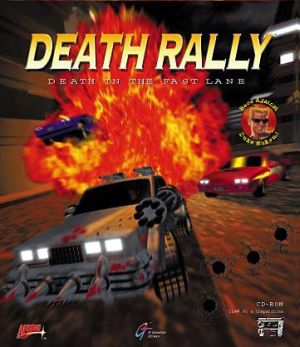 The game is an upgraded port from its DOS days and does not require an emulator to play. Visit this forum posting on the Remedy Entertainment website if you have issues downloading/installing the game, which is only available for PCs. Go inside the blog to learn more about this dastardly deviant racing game and Remedy's 20-year history in the games industry.
Death Rally is a violent homage to the top-down, isometric racers that once crowded the market (read: Micro Machines, Badlands and my personal favorite, Super Off Road). You begin with a beat-up jalopy, then upgrade your vehicle (through squishing pedestrians, picking up bonus cash and destroying other racers with front-mounted machine guns) to take on the game's end boss, the Adversary.
Remedy's first foray into the commercial games market, it was published by Apogee Software, Ltd., which you may know as 3D Realms, creator of the Duke Nukem franchise. Remedy would next team up with Rockstar Games to release the critically acclaimed bullet-time shooters Max Payne and Max Payne 2: The Fall of Max Payne, following those titles up with the Xbox exclusive Alan Wake in 2010. Their next big title is set to be Quantum Break, a third-person shooter Xbox One exclusive that toys with time manipulation. It's set for release sometime in 2016.
Do you have a favorite top-down racer? Simply like crashing into other cars, Twisted Metal-style? Let us know in the comments below. And check back next week for another spotlighted title, on the house.
---
---