Thu., March 26, 2015
Crick in your neck? Move your tablet!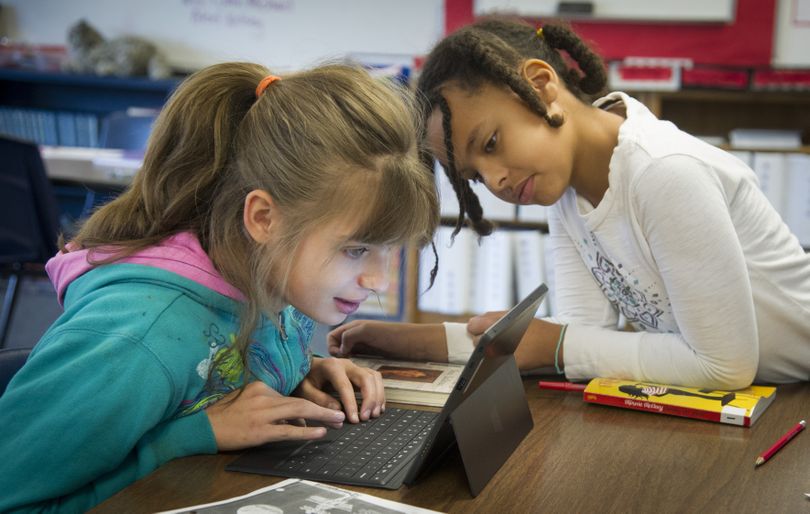 After hours of Hearthstone on your tablet computer, are you starting to feel a crick in your neck?
Researchers at Washington State University say tablet users experience neck muscle strain at levels up to 3 to 5 times greater than when sitting with the head in a neutral position, like glancing at a desktop computer monitor.
Anita Vasavada, associate professor of chemical engineering and bioengineering at WSU, published the results in the February issue of the journal Ergonomics. She and a research team studied the tablet use of 33 people, including students and faculty, at a laboratory in Pullman. They used x-rays to determine the curvature of the spine when users typed and read on tablets in several different positions, including allowing the user to pick how they held the tablet.
Muscle strain was most severe when users typed on the tablet as it sat in their lap. It was least severe when the tablets were propped up to the highest angle using the Smart Cover stand produced by Apple, but researchers did not test multiple brands of tablet accessories.
To the surprise of researchers, there was no noticeable difference in muscle strain between men and women in the group. Past research has shown women are at greater risk of developing musculoskeletal disorders, according to the WSU researchers.
Vasavada and the researchers note the sample size is small, but the laboratory findings could go a long way in introducing ergonomic guidelines for tablet use. A booming industry of ergonomic keyboards, desks, chairs and other accessories has already developed for desktop computers.
The Tech Deck's advice? It's probably best to take a break between hourlong card battle bouts, anyway.
---
---