Mon., Nov. 2, 2015
This week's free game: "Mega Man (Game Gear edition)"
Are you a gamer? Do you like free things? Of course you do!
We here at the Tech Deck are just like you: poor gamers looking for cheap entertainment. And nothing's cheaper than cost-free gaming. Each week, we'll bring you a title (or two or three) you can legally play at home without plopping down a single dollar. If you see games you think we should be featuring on the blog, email us at dang@spokesman.com or kiph@spokesman.com.
Mega Man may be defunct (thanks Capcom), but in his heyday the Blue Bomber was featured in at least one blockbuster title a year. The long-running franchise has sold 30 million units and spawned comic books, music and a few TV shows since its debut in 1987. The 1995 Sega Game Gear iteration of the franchise was not the first time Mega Man (known as "Rockman" in Japan) came to handhelds, but given the technological limitations of the Nintendo Game Boy, it was the first portable title to be rendered in full color. You can play it, in your browser, from the folks at Internet Archive by clicking below!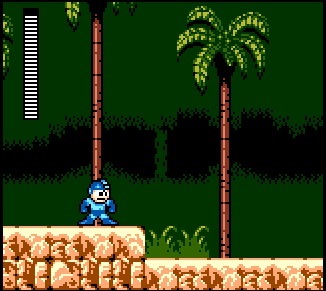 Mega Man is not a remake of the 1987 game. There are four robot bosses you can defeat in any order to take on Dr. Wily in the ultimate boss battle. The Game Gear version employed a password function and no continues. There's a hard mode difficulty if you can defeat the adventure on normal difficulty.
Move Mega Man with your arrow keys, press CTRL to fire and ALT to jump. The game is relatively simple - blow up all the robots in your way, and collect power-ups from defeated bosses to help your progression. The formula has been roughly the same since Mega Man appeared on consoles 28 years ago.
Mega Man fell on rough times in the latter half of the 2000s. After the release of Mega Man 10 in March 2010, there were several ultimately abandoned attempts by series stalwart Keiji Inafune to revamp the franchise, including Mega Man Universe, which would have allowed players to create levels in the vein of "Super Mario Maker." Inafune has since begun work on Mega Man spiritual successor Mighty No. 9.
Capcom has not officially announced its plans for the future of the Mega Man franchise following Inafune's departure. There are several unresolved plotlines in the series and its spin-off series, X and Legends, that would provide ample fodder for more titles in the beloved franchise.
Were you a Mega Man devotee back in the day? What's your favorite action platformer? Answer in the comments below, and check back next week for another free title.
---
---