This week's free game: "Maniac Mansion"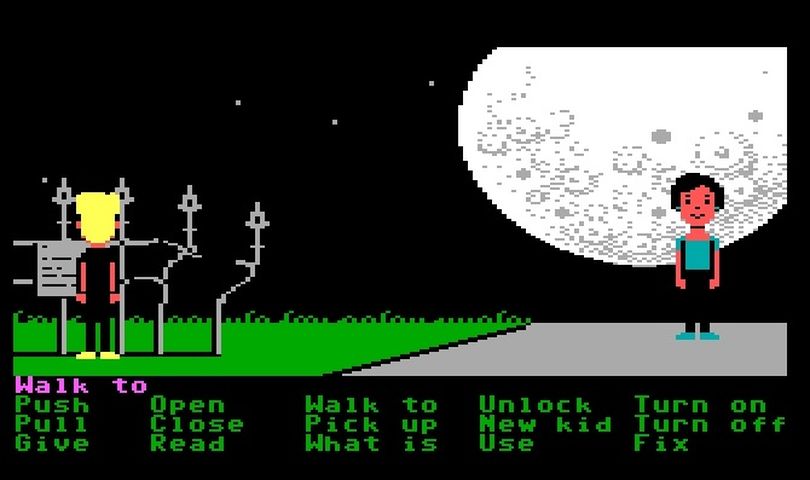 Are you a gamer? Do you like free things? Of course you do!
We here at the Tech Deck are just like you: poor gamers looking for cheap entertainment. And nothing's cheaper than cost-free gaming. Each week, we'll bring you a title (or two or three) you can legally play at home without plopping down a single dollar. If you see games you think we should be featuring on the blog, email us at dang@spokesman.com or kiph@spokesman.com.
In the early days, text and graphic adventure games cast the player as a fantastical warrior, or magical wizard, or explorer of some kind. In 1987, LucasFilm Studios, which would later go on to create some of the greatest adventure games in the genre's history, took inspiration from "B" movies and crafted "Maniac Mansion," a nonlinear game that told the tale of a teenager trying to save his girlfriend from a sentient meteorite.
The premise is ridiculous. The writing is hilarious. The gameplay is silky smooth. And, thanks to the Internet Archive, you can play the classic MS-DOS game for free in your browser, by clicking below!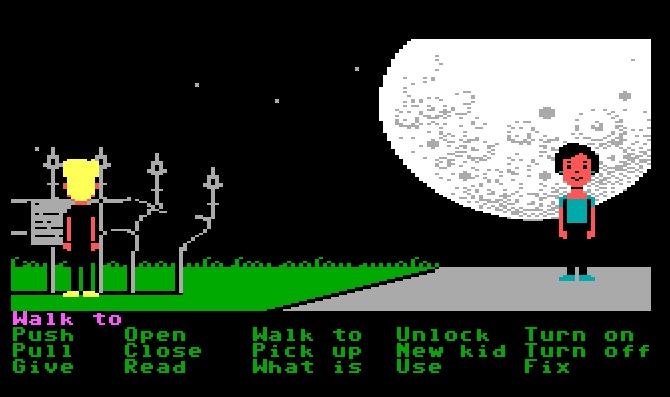 You begin the game by selecting two characters to join hero Dave Miller searching for his girlfriend, Sandy Pantz, in the eponymous threatening manor. Gameplay changes based on the characters you select, and a sophisticated series of prompts that appears below the screen enables some fiendishly difficult puzzles as you progress.
Maniac Mansion creator Ron Gilbert was the first to use the term "cutscenes" to describe non-playable portions of a game that drove the narrative forward. The title begins with a cutscene as the sentient space object crashes near the house of mad scientist, Dr. Fred Edison.
LucasFilm Games used the title's engine, called "SCUMM" (Scripted Creation Utility for Maniac Mansion) in all of its adventure games for the next decade, upgrading the engine with 1998's Grim Fandango and Escape from Money Island. Several games in the early '90s in the Monkey Island series, as well as Indiana Jones and Maniac Mansion's sequel, Day of the Tentacle, use the SCUMM engine.
Schafer was credited as a playtester for the Nintendo Entertainment System port of Maniac Mansion. By the time Day of the Tentacle (which featured the entirety of Maniac Mansion as a playable easter egg) was released in 1993, Schafer had worked himself up to director on the project. You know Schafer for later titles such as Psychonauts, Brutal Legend, Stacking and Broken Age.
LucasFilm Games became LucasArts in 1990. The studio was disbanded by the Disney purchase of George Lucas' intellectual property in 2013.
Do you prefer the goofy adventure games of LucasArts to the fantastical entries from Sierra? What's the funniest game you've ever played? Let us know in the comments below, and check back next week for another free title.
---
---