Thu., Dec. 22, 2016
So many games, so little time: A review of my 2016 in gaming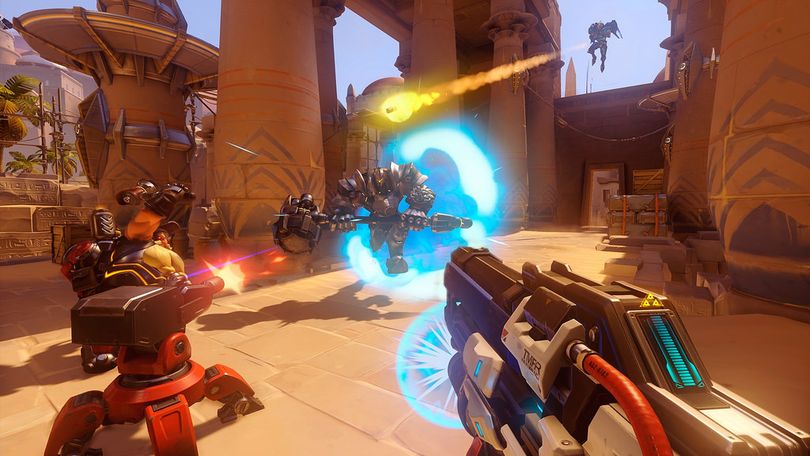 The popular belief is that video games are the distraction of a younger generation. The older you get, the less you're supposed to care about gaming, much like the G.I. Joes your mom sold off while you were in college and those nights of heavy drinking from your early 20s. With the hardcore fans, like myself, it's not that the interest in gaming wanes, it's that the amount of time and energy you have to play a 30- to 40-hour title simply evaporates, replaced by other, more substantial time sucks.
As I approach my 30s, I find this statement becoming truer and truer. I didn't play many games in 2016, at least not as many as I would have liked. The good news is that services Playstation Plus and Xbox Live dangle a few free titles in front of your face each month if you're a subscriber, many of which are shorter affairs (5-10 hours) that you can knock out quickly and then never think about again.
I find my library made up more and more of these freebie titles each year, as I return to gaze upon my year in gaming. There are a few free titles and blockbuster entries in franchises that did capture my attention this year, so while the below is in no way meant to be a comprehensive list of the good games that came out over the past 12 months, these are the top eight I could get my hands on and confirm that, yes, they are in fact quite good.
8. Broforce
Original release: March 1, 2016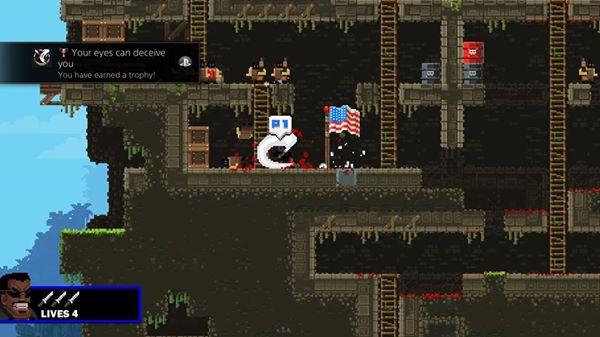 I reviewed this old school shoot 'em up for the Tech Deck back in March, and don't really have much more to say. The framerate is atrocious at times and the pacing of the campaign felt more than a little off, but can you really beat the idea of playing as the action heroes of the big screen in the 1980s across several stages of fully destructible carnage? Loved it.
7. Batman: The Telltale Series
Original release: Aug. 2, 2016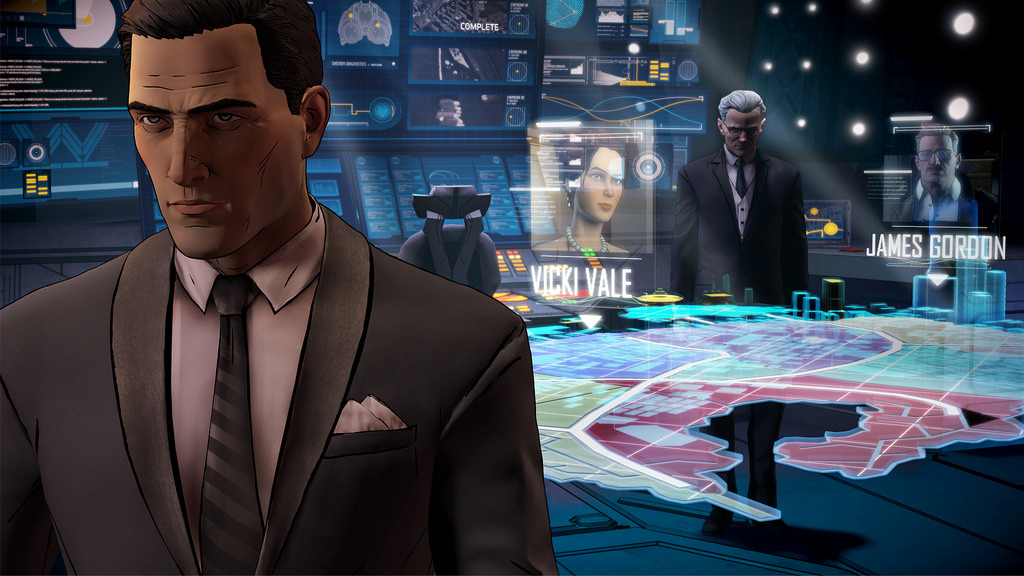 On paper, this game should be a runaway hit. Take the mature storytelling in gaming perfected by Telltale, makers of the episodic Walking Dead and Wolf Among Us games, and set a bloody, grim tale featuring most of the Caped Crusader's gallery of rogues in a crumbling Gotham City. The framerate chugs a bit on my PS4, and the magnificent storytelling is weighed down a bit by the same-old mechanics that we've seen from these games for close to half a decade now. But it's the one game in the Batman franchise that gets the Bruce Wayne portions right, so that's worth something.
6. Journey
Original release: March 13, 2012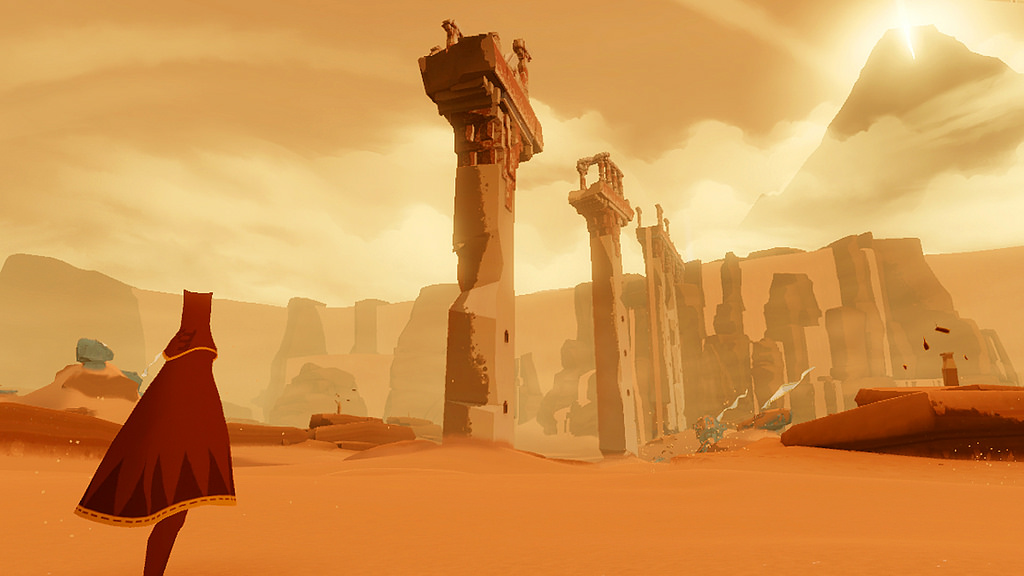 Count me among the Xbox 360 gamers who never got a chance to experience thatgamecompany's minimalist classic until now. A free release in September for Playstation Plus members was all I needed to kick start my adventure, and what a beautiful experience it was. The mechanics are simple, the "story" even more so, but the contrasting colors and sense of accomplishment continue to wow, even four years after the game's original release. If you have some pocket change lying around and a few hours to kill, this one's well worth your time.
5. Grim Fandango Remastered
Original release: Jan. 27, 2015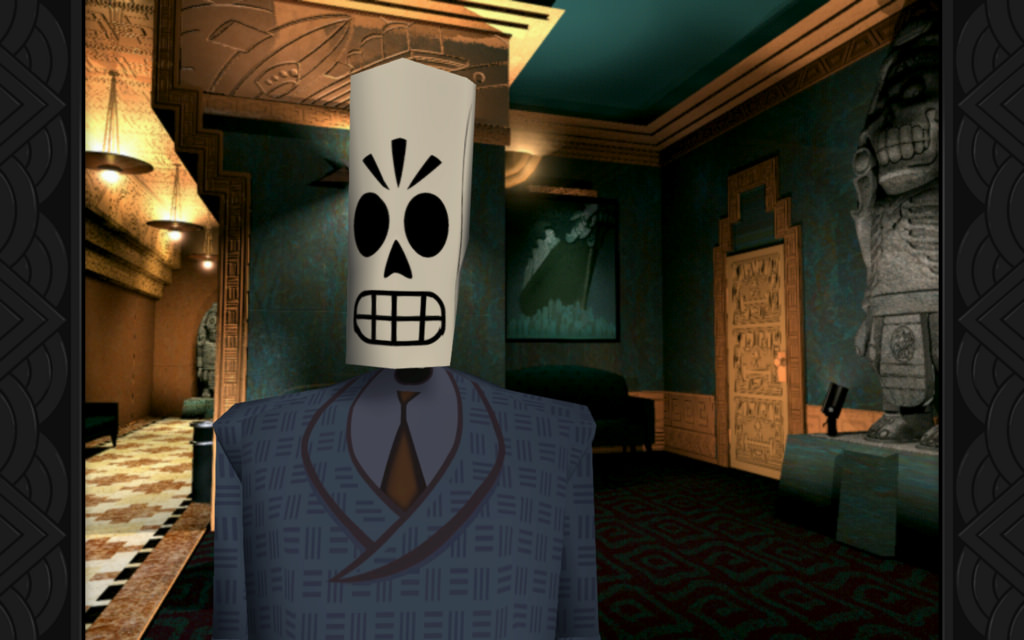 The Monkey Island games will forever be my favorite Tim Schafer experiences, with apologies to both Psychonauts and this title. It's so deliciously old school in its presentation and difficulty, defying the player to experiment rather than use one of the readily available online guides to work your way through Manny Calavaera's quest through the levels of the underworld. Adding in commentary tracks and the ability to play with enhanced or the mind-numbingly craggy visuals of yesteryear adds depth to a title most have played ceaselessly since its release in 1998, when it was heralded (accurately) as one of the greatest adventure games of all time.
4. Invisible, Inc.
Original release: May 12, 2015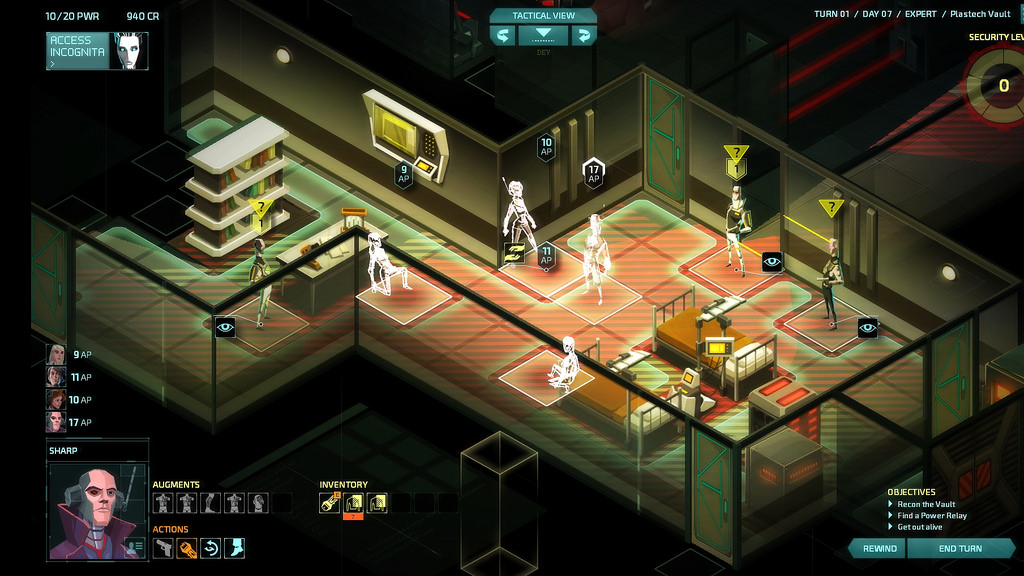 Take the best parts of X-Com, combine them with an international spy thriller and throw in some cheeky cel-shaded graphics and you've got this wonderful little indie title that's available right now for free through Playstation Plus. You play as a team of highly skilled spies who've been booted from their headquarters by a shadowy corporation. Over the course of 72 hours, you have to build up your forces to mount a successful counterattack against the baddies. Turn-based strategy games have seen a revival in recent years, and if they keep churning out games as good as Invisible, Inc., I'm ready for more.

3. Doom
Original release date: May 13, 2016
The last three games on this list all featured big budget studios trying their hardest to create the best gameplay experiences of the year. With Doom, Bethesda Softworks tried something few games have in recent years – completely subvert the pop-and-shoot gunplay of the modern first-person shooter. Pushing mobility instead of precision (though marksmanship will help), the game made up-close-and-personal killing the priority with chain kills netting you big ammo and health bonuses. The multiplayer was a bit of a snooze-fest with limited game modes and maps, but still worth a bit of good fragging every now and then. Bravo for a franchise successfully rebooted.

2. Uncharted 4: A Thief's End
Original release date: May 10, 2016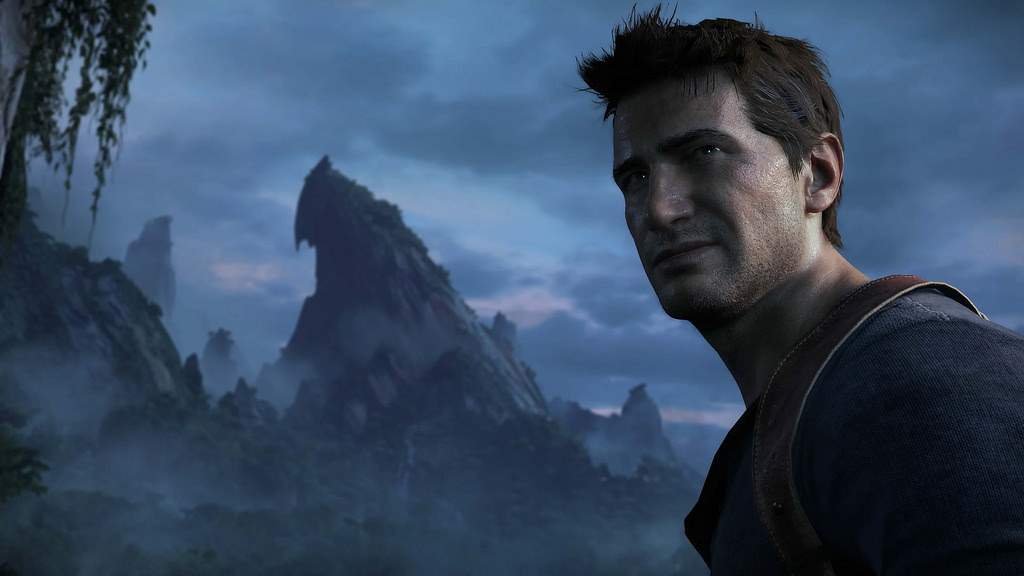 Nathan Drake's final adventure added verticality and open world areas to the tried and true gameplay of the Uncharted series, effectively finishing his story along with what has become a cadre of memorable characters. There's plenty still in the offing in the coming year, with the newly released co-op Survival mode and the series' first singleplayer DLC arriving in 2017. The final boss was something of a let-down, but you can't ignore that final chapter and its establishment of Nate and Elena as real, well-rounded characters.
1. Overwatch
Original release date: May 23, 2016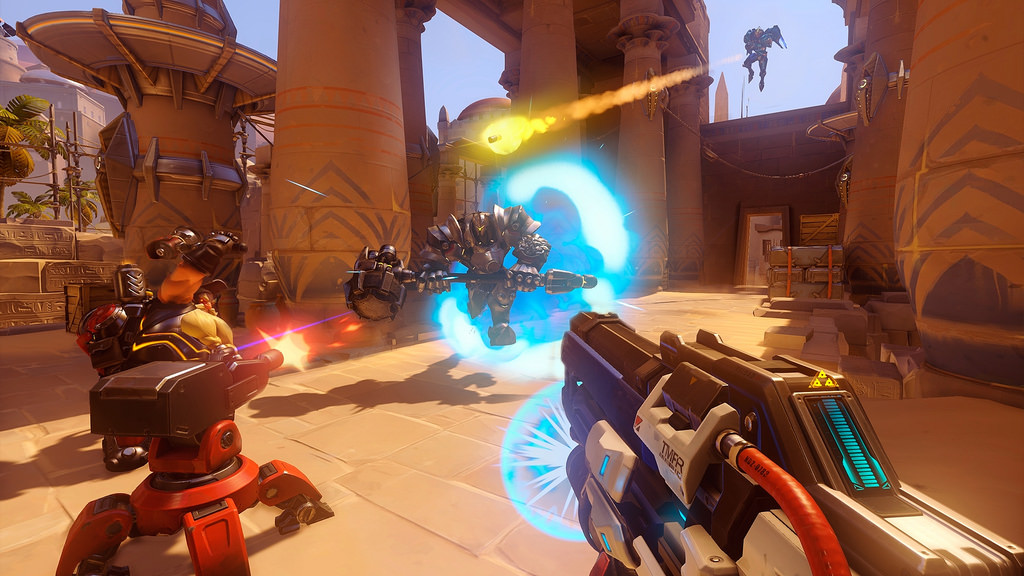 May was jam-packed with big-name releases, and none were more important to gaming this year than Overwatch, Blizzard's competitive shooter that managed to attract hardcore gamers with its rock-paper-scissors team mechanics, and casual players with its cutesy art style and "just one more game" addictiveness. Every match has roughly the same goal, but no two matches are ever the same based on the characters your teammates and opponents select, all of which have unique abilities that complement one another. Whether you like blowing stuff up, pulling off long-range headshots or supported the heroic exploits of your friends, there's something for everyone to like in Overwatch, and that's what makes it my favorite game of the year.
I'm hoping to have a little more time to devote to games in 2017, but that's about as unlikely as a Half-Life 3 release. Still, here's some of the games I'm looking forward to play in the new year: Red Dead Redemption 2, Yooka-Lalee, South Park: The Fractured But Whole, God of War, the Nintendo Switch (It's a console, but you know, I want it already).

---
---