Mon., Feb. 15, 2016
This week's free game: "Hunchback"
Are you a gamer? Do you like free things? Of course you do!
We here at the Tech Deck are just like you: poor gamers looking for cheap entertainment. And nothing's cheaper than cost-free gaming. Each week, we'll bring you a title (or two or three) you can legally play at home without plopping down a single dollar. If you see games you think we should be featuring on the blog, email us at dang@spokesman.com or kiph@spokesman.com.
Quasimodo inhabits a strange place in our popular culture. He was originally the protagonist of Victor Hugo's 1831 novel "The Hunchback of Notre Dame." The fictional character, who may have actually been based on a real hunchbacked sculptor who worked at the Paris cathedral, has since been portrayed in all sorts of mediums, including as a silent horror star (Lon Chaney) and the lovable lead of a 1996 Disney adaptation.
He's also been the star of a 1983 arcade game, which had you - what else - rescue a princess from the ramparts of an old-timey castle. You can play that game for free in your browser by clicking below, thanks to the folks at the Internet Archive.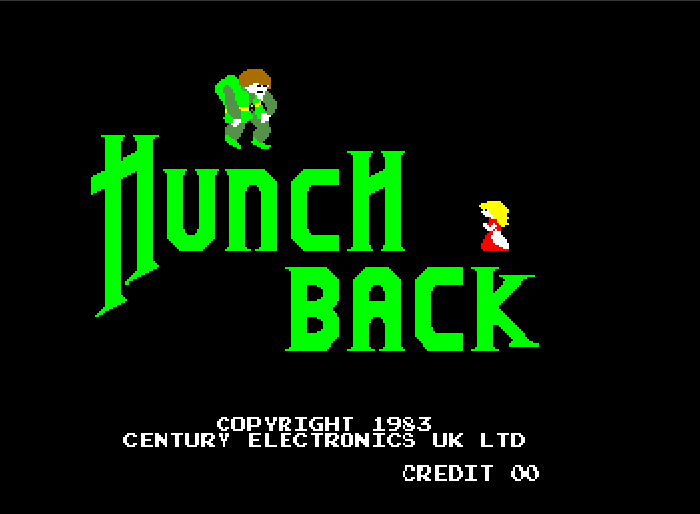 Quasimodo was not the originally star of the game Hunchback, believe it or not. The story goes that the video game artist originally intended to make Robin Hood the star of the game, whose goal is to guide the hero across the screen from left to right to ring a bell. The left ALT key serves as your jump button by default, and you use it to scale pits, cling to swinging ropes and avoid arrows fired by enemies.
That might explain why Esmeralda, who may be modeled as Maid Marian, is blond in the video game. In Hugo's novel, Esmeralda is of gypsy descent.
Century Electronics was an English company that formed during the boom days of arcade gaming in the early 1980s. An exhaustive piece on the company has been published by video game blogger The Golden Age Arcade Historian, and you can find that lengthy piece by clicking here. By all accounts, Hunchback was the company's best-selling game before it filed for bankruptcy in 1984.
What's your favorite video game based on a literary property? Do you have a favorite depiction of Quasimodo in popular culture? Let us know in the comments below, and check back next week for another free game.
---
---