Mon., July 4, 2016
This week's free game: "Smash T.V."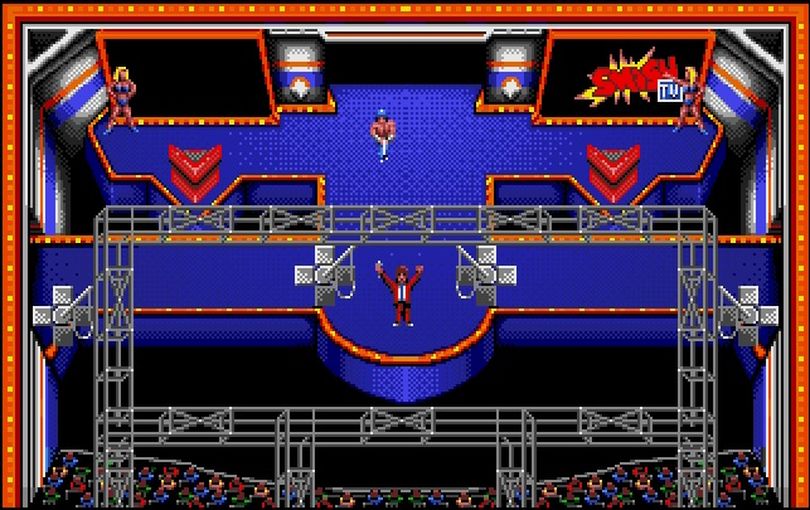 Are you a gamer? Do you like free things? Of course you do!
We here at the Tech Deck are just like you: poor gamers looking for cheap entertainment. And nothing's cheaper than cost-free gaming. Each week, we'll bring you a title (or two or three) you can legally play at home without plopping down a single dollar. If you see games you think we should be featuring on the blog, email us at dang@spokesman.com or kiph@spokesman.com.
In the future, we'll all have our 15 minutes of fame, according to Andy Warhol. And according to game developers Eugene Jarvis and Mark Turmell, we'll spend those minutes slaying hordes of goons for cash and prizes. Enter 1990's "Smash TV," the surreal, Running Man-inspired follow-up to Robotron: 2084 that cast players as the contestants in a bloodthirsty game show. You can play the Sega Genesis port of the arcade classic by clicking the image below, thanks to the folks at Internet Archive!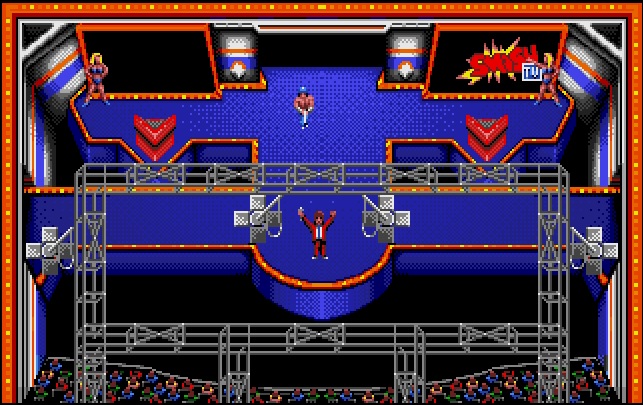 Under the default configuration, you'll need to press "1" to start a one-player game. Then use the arrow keys to move your character, the left CTRL key to fire forward and the left ALT key to fire backward. There's a learning curve, because the game originally appeared in arcades as a twin-stick shooter, but once you get the hang of it you'll be carelessly running through goons in no time.
Smash T.V. debuted in arcades in 1990, and was quickly ported to the home consoles of rivals Nintendo and Sega, as well as home computers. The title was set in the future - 1999 - and players could pick up prizes including toasters and a new VCR.
The Genesis port of the game you're playing above was handled by Flying Edge, Inc., an imprint of Acclaim. Williams manufactured the original Smash TV arcade cabinets. Flying Edge handled multiple Sega home console ports of Acclaim titles, including basketball title Arch Rivals, multiple games based on the Simpsons cartoons and Robocop films as well as Spider-Man and the X-Men in Arcade's Revenge. The Flying Edge brand was discontinued in 1994.
Smash TV never received a proper sequel, but many consider Total Carnage, a Jarvis/Turmell project that incorporated many of the same elements of the top-down twin-stick shooter, to be a spiritual successor. Total Carnage was released to arcades in 1992 and home console ports quickly followed as well.
Do you have a favorite twin-stick shooter? On which game show would you hate to be a contestant? Let us know in the comments below and check back next week for another free game.
---
---