Mon., July 25, 2016
This week's free game: "Tom Clancy's Splinter Cell"
Are you a gamer? Do you like free things? Of course you do!
We here at the Tech Deck are just like you: poor gamers looking for cheap entertainment. And nothing's cheaper than cost-free gaming. Each week, we'll bring you a title (or two or three) you can legally play at home without plopping down a single dollar. If you see games you think we should be featuring on the blog, email us at dang@spokesman.com or kiph@spokesman.com.
Tom Clancy's Splinter Cell premiered on Microsoft's original Xbox system in November 2002, introducing Navy SEAL veteran and NSA operative Sam Fisher to the gaming world. Featuring a light/dark system and a premium on ammunition, Splinter Cell ushered in a next generation of stealth gaming and kickstarted a franchise that has seen seven titles to date, the most recent being 2013's "Blacklist." You can download Splinter Cell for free to your PC as part of Ubisoft's 30th anniversary promotion by clicking the image below!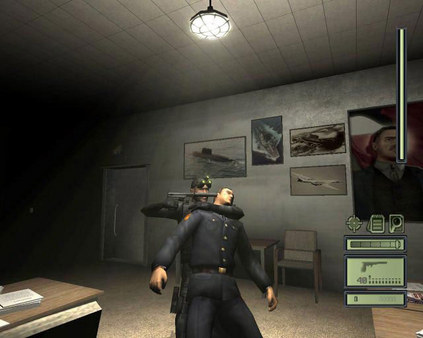 You'll need to act fast, as the game will only be available for a limited time before Ubisoft replaces it with a new title in August. To download the game, you'll need a U-Play account, part of Ubisoft's online service. If you've played Watch Dogs, The Division or any of the company's Assassin's Creed titles, it's likely you already have one that you can log into. You'll also need the Uplay application for your PC, which you can download directly from the Ubi 30 website linked above.
The story of Splinter Cell plays out much like one of its titular author's espionage titles. As Fisher, you're tasked with defusing a potential global crisis centered in the former Soviet republic of Georgia, and along the way you'll run into Chinese and American special agents as you work to divert World War III.
The game, which bears Clancy's name but was not created by the famously prolific author, began as a sci-fi romp but was changed to compete with the Playstation 2's wildly popular stealth sequel, Metal Gear Solid 2: Sons of Liberty. Though it began as a Microsoft exclusive, Splinter Cell was eventually released on the PC and Playstation consoles, and future titles were later released as timed exclusives for other systems.
What's your favorite stealth game? Did you play the original Splinter Cell on your big black Xbox in the early aughts? Let us know in the comments below, and check back next week for another free game.
---
---