Mon., May 9, 2016
This week's free game: 'The Incredible Machine!'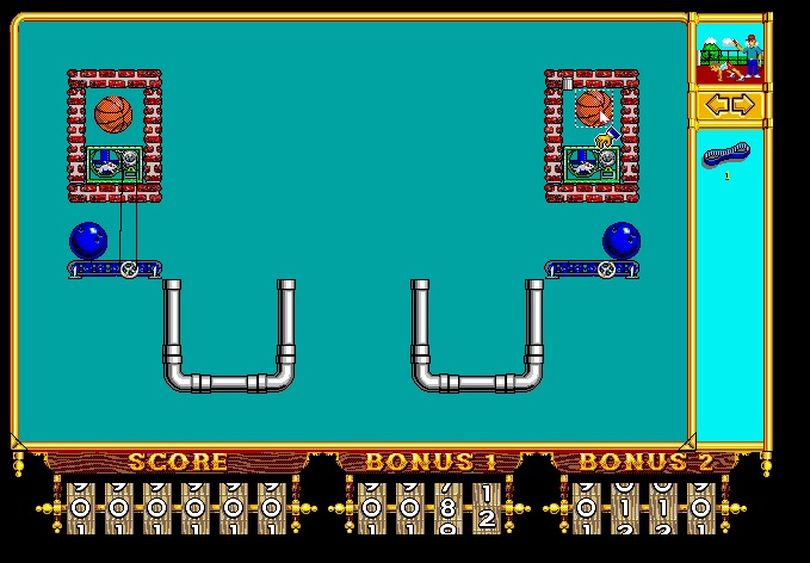 Are you a gamer? Do you like free things? Of course you do!
We here at the Tech Deck are just like you: poor gamers looking for cheap entertainment. And nothing's cheaper than cost-free gaming. Each week, we'll bring you a title (or two or three) you can legally play at home without plopping down a single dollar. If you see games you think we should be featuring on the blog, email us at dang@spokesman.com or kiph@spokesman.com.
Edutainment titles in the early 1990s ranged from the awful (Mario Teaches Typing) to the fantastic (Oregon Trail). Physics and Rube Goldberg aficianadoes were treated to Jeff Tunnell's wonderful contraption playground, The Incredible Machine, which tasked would-be tinkerers with meeting certain objectives by linking together parts through trial-and-error and following on-screen cues and clues. You can play the original game, in its entirety, for free in your browser thanks to an emulation at the Internet Archive. Click below!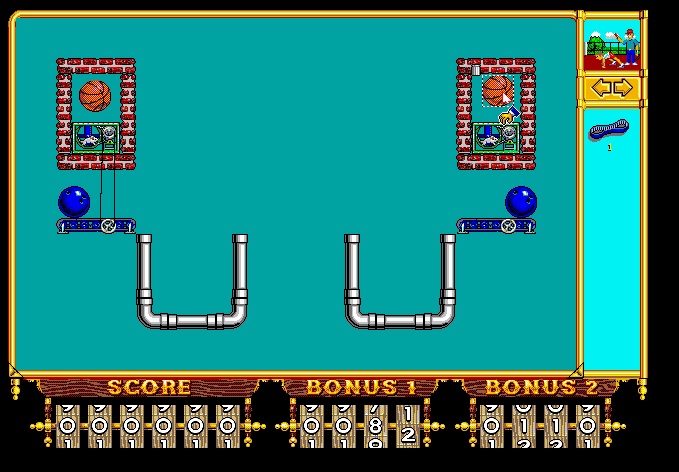 The game runs on a DOS-based emulator, which means you'll have to wait for it to load up and press "ESC" if you want your cursor back for browsing. Score more points by setting up a machine that wins the "win" parameters in the quickest amount of time!
Tunnell had formed the company Dynamix in 1984 in Eugene, Oregon, with partner Damon Slye, who became known for his flight emulators (Red Baron, Stellar 7, Aces of the Pacific). Tunnell left the company in 1990 to start his own development studio, Jeff Tunnell Productions, and created The Incredible Machine. The game was published by Dynamix.
The Incredible Machine spawned three numbered sequels, followed by a 2000 reboot called "The Incredible Machine: Contraptions." Disney currently owns the rights to the franchise, and in 2011 released a version of the game for iPads and iPhones. The game is no longer available for those platforms.
Tunnell moved to a studio called GarageGames, Inc., then Push Button Labs, and finally his current project, Spotkin. That company released a spiritual successor to The Incredible Machine, called Contraption Maker, in 2014. You can download that title, which costs $6.99, by clicking here.
Do you have a favorite edutainment game? Love the thrill making a functioning Rube Goldberg machine? Let us know in the comments below, and check back next week for another free game.
---
---