Wed., May 25, 2016
Video game movies: Will they ever work?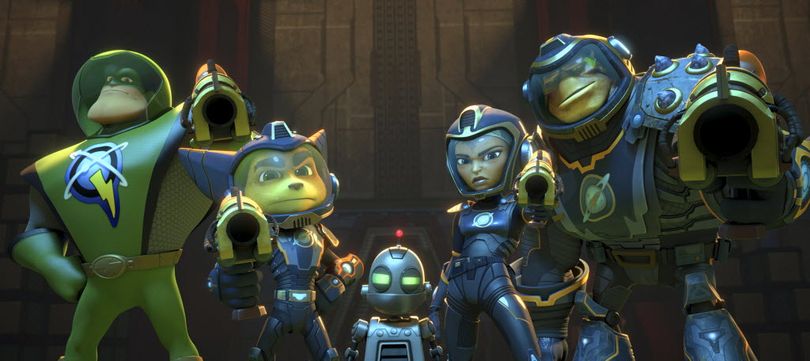 It's a maxim in popular entertainment that movie adaptations of video games are generally awful.
That hasn't kept major film studios from continuing to try to bring heroes of your console and PC to the cineplex. This year has already seen the release of "Ratchet and Clank," an animated feature based on the heroes of the lauded Insomniac Games franchise. The movie holds a dismal 16 percent on Rotten Tomatoes and has grossed about half of its $20 million budget a month after its release.
The next major video game adaptation doesn't appear poised for a better performance. "Warcraft," an adaptation of the wildly popular online role-playing game, has received similarly scathing reviews leading to its debut June 10.
Movies based on video games never took hold in cinemas. Arguably the first major attempt to bring virtual heroes to the big screen, 1993's "Super Mario Bros.," was a box office and critical bomb. Seeing gaming's biggest heroes on screen, and nose-diving so horrifically, has given major studies the willies about trying to adapt other properties as video games have become more advanced. Yet, rumors ceaselessly abound connecting big-name actors and crews to films that never seem to get made. Examples? Peter Jackson's "Halo" film. Gore Verbinski helming a "Bioshock" adaptation. David O. Russell (yes, that David O. Russell) bringing the "Uncharted" series to life.
But there's a reason the video game movies considered "the best" among critics usually feature stories and characters that haven't already appeared in games ("Wreck-It Ralph," "Tron," "The Last Starfighter"). Video games are an inherently interactive medium. Characters on the screen respond to the will of the player, even if that will is narrowly funneled into stomping on some Goombas and rescuing a princess on a 2-D plane. Movies take control of the narrative away from the player and put them in the hands of writers and directors who may or may not be capable. They can craft an interesting story that builds upon the narrative established in the game world, but they can never give the viewer the same engagement and freedom they enjoy when they fire up their gaming systems.
The best a video game film adaptation can do is tell a compelling story with the assembled talent of its cast and crew. That's what has me tentatively excited about the prospect of an Assassin's Creed movie (watch the trailer), featuring the talents of Michael Fassbender in the lead role, and Marion Cotillard, Jeremy Irons and Michael Kenneth Williams in support. The movie will apparently use new characters and settings not seen in the games, but rather adapt the themes and central conflict into a new story. This seems the right approach to crafting what will ultimately be an imperfect product, because as you're sitting in the theater, you could be playing the games that piqued your interest in the franchise in the first place. And likely have more fun doing so.
Case in point: Here's the trailer for an independently produced live-action prequel "Galaga" movie that was shared with me on Twitter. Share your thoughts in the comments below, and let us know your favorite movies based on video games.
---
---