Mon., Nov. 28, 2016
This week's free game: "Shadow Warrior Classic Complete"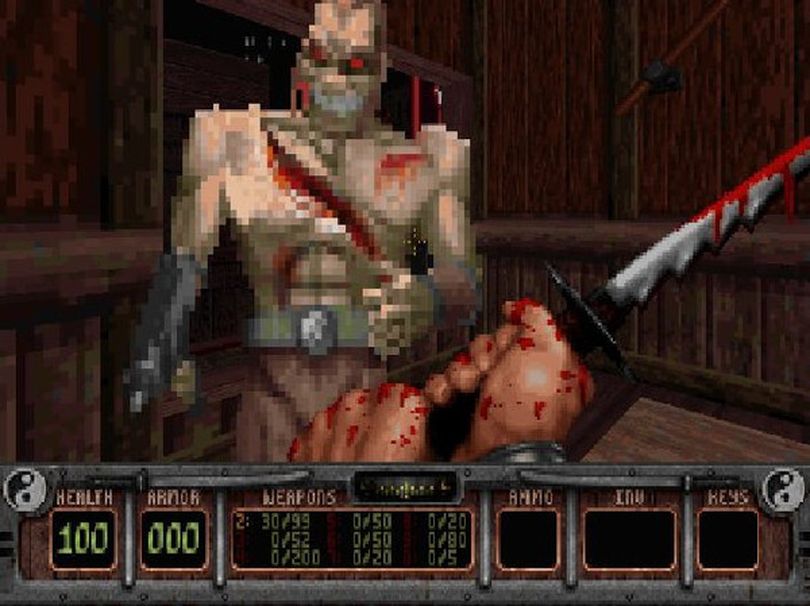 Are you a gamer? Do you like free things? Of course you do!
We here at the Tech Deck are just like you: poor gamers looking for cheap entertainment. And nothing's cheaper than cost-free gaming. Each week, we'll bring you a title (or two or three) you can legally play at home without plopping down a single dollar. If you see games you think we should be featuring on the blog, email us at dang@spokesman.com or kiph@spokesman.com.
In the 1990s, if you made a game featuring the first-person perspective, you were dubbed a "DOOM clone." If you were making a first-person game at 3D Realms, however, you were making a Duke Nukem 3D clone. Enter "Shadow Warrior," a title that attempted to ape the juvenile humor of Duke while employing a shaolin sheen. The folks at Great Old Games have added a remake of Shadow Warrior, compatible with modern gaming rigs, to their offering of free titles, and you can download it for free by clicking below and following the instructions:
Shadow Warrior is rated M for Mature audiences over the age of 17 by the Electronic Software Ratings Board for animated blood, violence and gore, and strong sexual content.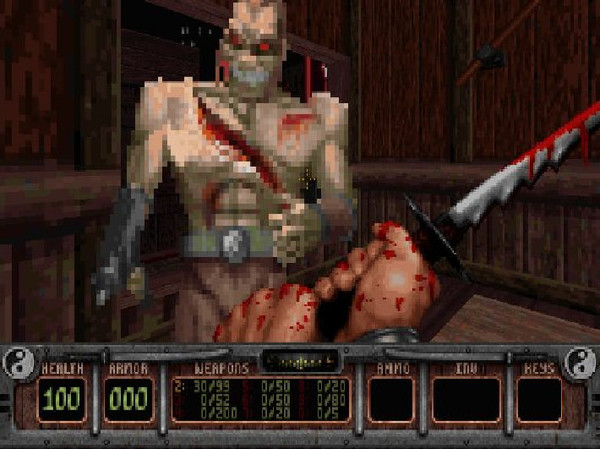 1) Create an account by clicking "Sign Up" on the top toolbar.
2) Click the green "Add to Cart" button once you're signed in.
3) Click the green "Checkout Now" button that appears in the upper right corner. You will not be charged any money.
4) Click the "Account" button on the top toolbar to access your game library.
5) Click the icon for Shadow Warrior Classic Complete in your list of games.
6) Select the PC or Mac version for download, then click on the Installer.
7) Run the game on your rig.
Shadow Warrior casts you as Lo Wang, a bodyguard who becomes disenchanted with his line of work protecting the interests of Zilla Enterprises. Lo goes rogue, prompting a lethal response from Master Zilla, president of Zilla Enterprises. You'll fight through Zilla's goons, eventually squaring off against the big baddie himself, who's in the requisite mech suit standardized by Wolfenstein 3D.
Shadow Warrior uses the same engine as Duke Nukem 3D, a game that released about a year prior. The games were eventually packaged together by GT Interactive Software in a collection called East Meets West.
Just like Duke Nukem, Shadow Warrior received a recent reboot for the Xbox One and Playstation 4 titled simply Shadow Warrior, developed by Polish game company Flying Wild Hog. A sequel, Shadow Warrior 2, was just released for PCs and should be coming to consoles early in 2017.
What was your favorite DOOM clone of the late 1990s? Did you play the original Shadow Warrior? Let us know in the comments below, and check back soon for another free game.
---
---