Mon., April 10, 2017
Batman: The Telltale Series does little to innovate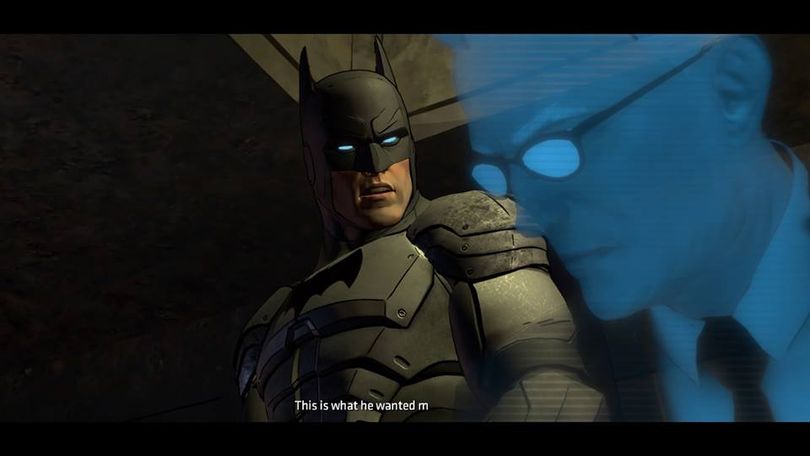 Title: Batman: The Telltale Series
Genre: Adventure
Platform reviewed on: Playstation 4 ($24.99)
Also available on: Xbox One, Xbox 360, Playstation 3, Android, PC, iOS
Developer/Publisher: Telltale Games
Release Date: Aug. 2, 2016
This game is rated "M" for mature audiences over the age of 17 due to gore, violence and language.
My love for what Telltale Games did to adventure games with their brilliant first "Walking Dead" season is matched only by my intense desire for no one to mess up my love for the Caped Crusader.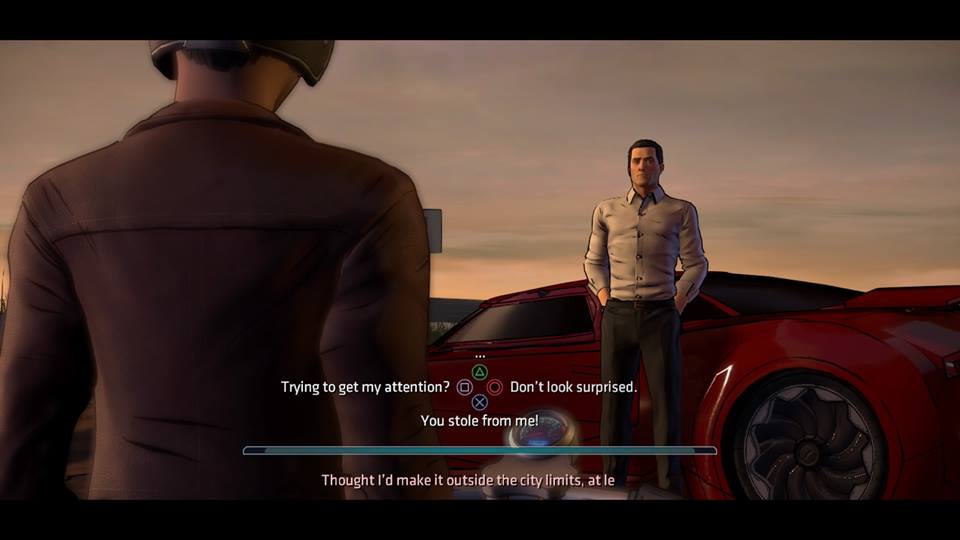 The fear that Telltale, who has perfected a formula to make the adventure game interesting and relevant nearly two decades after the final nail was driven into its coffin, will stretch themselves too thin is a very real one. With adaptations of Game of Thrones, Fables, Back to the Future, Borderlands, Jurassic Park and even Minecraft under their belt, and the promise of a game based on the comic book adaptation du jour Guardians of the Galaxy about to release, it would be logical to expect difficulty in handling the tonal dissonance between so many properties. Another strike against Telltale's Batman adaptation is the potential franchise fatigue, with the Arkham game series, movie and TV adaptations and several comic book runs on store shelves.
Telltale's Batman series largely succeeds by avoiding these pratfalls, delivering a believable Dark Knight experience that tells a new story with some emotional heft. But some performance hiccups and the lack of truly feeling like the world's greatest detective keep the first season from attaining the stellar heights of Telltale's finest outings.
The game begins with Bruce Wayne backing the mayoral candidacy of longtime friend Harvey Dent. There are glimpses in your conversations with the bulky, linebacker-lookalike district attorney that something is awry with his personality. This Harvey sees a shrink, takes mind-altering medication and, perhaps most destructively, is dating the mysterious Selina Kyle.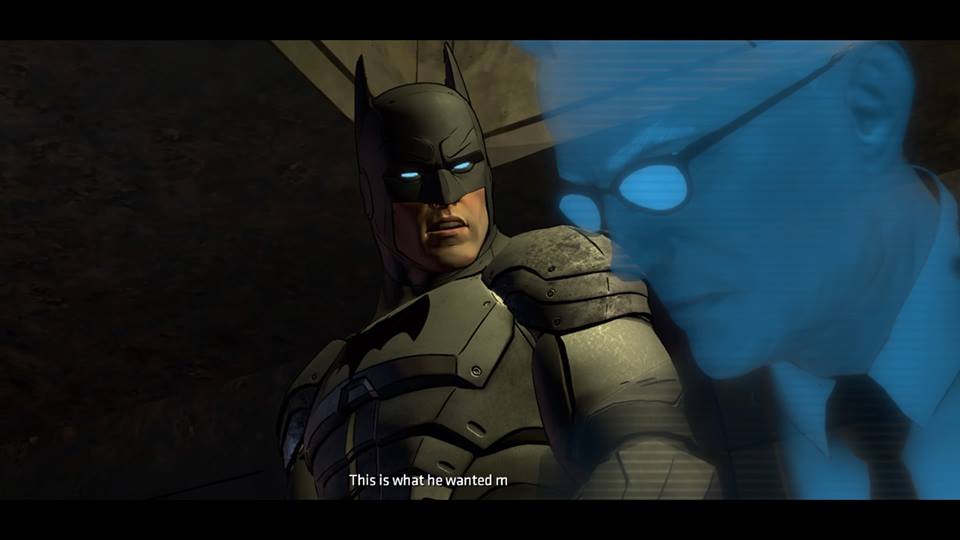 Harvey's descent into madness serves as Bruce Wayne's main foil throughout the season, though there are also appearances from Oswald Cobblepot, the Joker (John Doe) and a new antagonist for the franchise, Lady Arkham. Her identity is the main mystery throughout the five-episode arc, which in typical Telltale fashion will take you about 10 hours to complete. Combat is achieved by quick-time events with well-timed button presses landing crippling blows. In certain situations, you'll be able to survey a fight before throwing the first punch, chaining enemies to pieces of the environment for swift takedowns that play out in cutscenes. If you want a fully interactive Batman fighting experience, this game is not for you.
Batman chugged a bit on the Playstation 4 system, and during a couple segments I experienced game-ending crashes. Those are inexcusable blemishes for a game that plays essentially the same as titles that released almost a decade ago. Also, when Telltale removes the training wheels and allows the player to investigate certain areas, there's way too much hand-holding for the player to feel like they're actually sleuthing. While there is a logic to the way you can link objects to determine a solution, the puzzles can also be solved through simple trial-and-error because of the lack of a time limit. Telltale's attempt to make you feel like a badass detective is laudable, and the presentation is slick (when the framerate doesn't dip). But there's little here in the puzzle-solving department that we haven't seen from Rocksteady in their Arkham series, and the Riddler trophies in that game put the logic of Telltale's achievement to shame.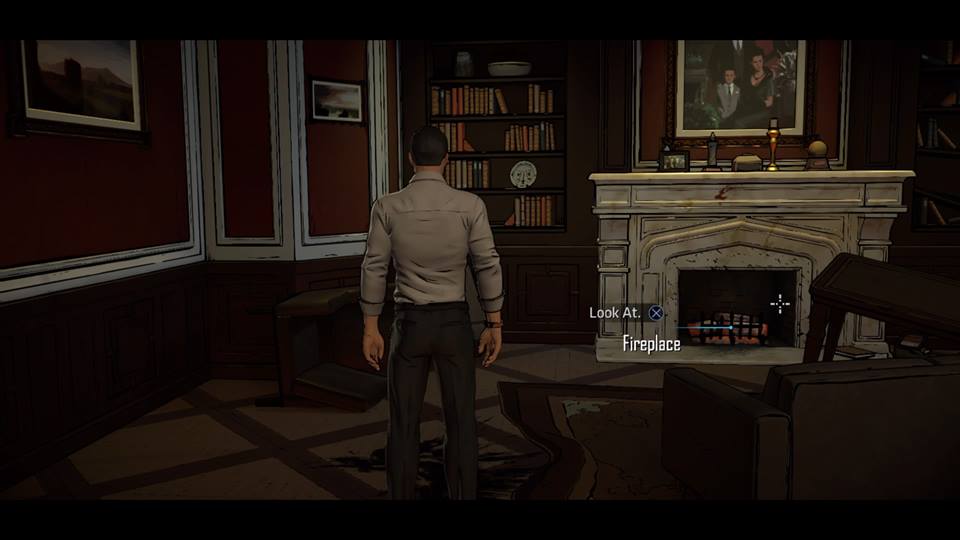 The story advances to a satisfying conclusion, but there's a lingering feeling once the credits roll that Telltale was clearly setting up the meat of the series for Season Two. This wouldn't be a problem if the game offered any unique surprises to gamers who have been playing Telltale titles for a decade. But the experience ultimately feels like something we've played before, even if it's cool to get inside the Batman's cowl for just a few hours.
Verdict: 3.5/5 stars
---
---