Tinder-like app shows you where to buy weed
A smartphone application named after a mythological bird lets users browse marijuana the same way they might a potential date.
Budbo, developed by a four-member team, uses the familiar swipe left/swipe right mechanic from the dating app Tinder to allow users to pick what strain of weed they'd like to purchase, and - if you live in a state like Washington that allows marijuana sales - where to get it.
"We built the solution we couldn't find," said Nick Heldreth, one of the founders of Budbo.
The application includes features found in smartphone programs from other companies like Leafly and Weedmaps, which offer information on specific strains and the closest place you can buy them. The Tinder-like swiping mechanic, labeled "puff" and "pass," is an invention of Budbo, Heldreth said, and is intended to make shopping for a particular product easier.
The program pulls information from the websites of dispensaries and displays flower, concentrates and tinctures. Budbo hopes to begin charging dispensaries to promote their products on the application, Heldreth said.
Budbo is a play on "Bubo," the name of the mechanical owl in the original "Clash of the Titans" film that assists film protagonist Perseus. Both Budbo and companion app Barbo, which provides users with a list of drink and food specials at nearby bars, use a wide-eyed, cartoon owl as their mascot.
Heldreth said the logo is not meant to entice younger users of marijuana, which is outlawed under the laws governing advertising in the state's regulations of the drug, but to show the app provides a similar service to marijuana consumers as the mythological owl in the 1981 movie.
"We definitely don't want to market to children," Heldreth said.
The app is available for free on IOS and Android devices.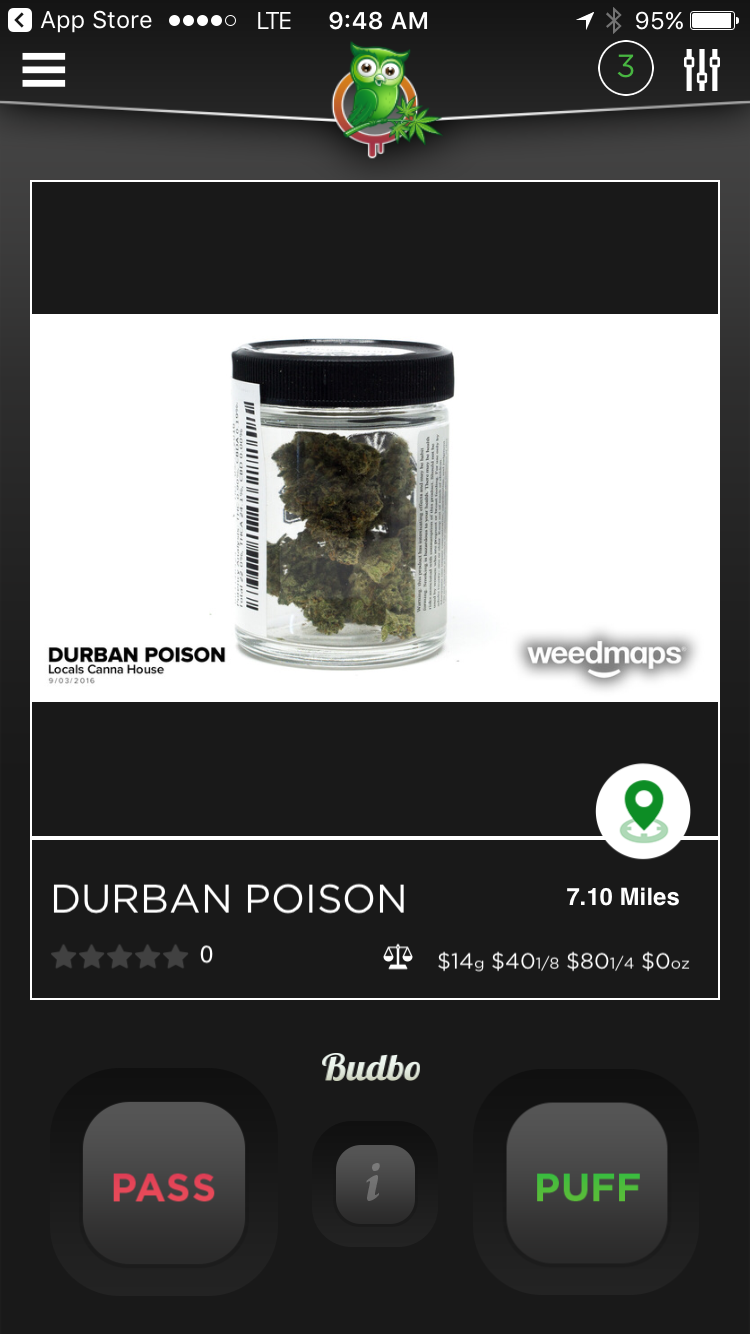 ---
---