This week's free game: PAC-MAN Championship Edition 2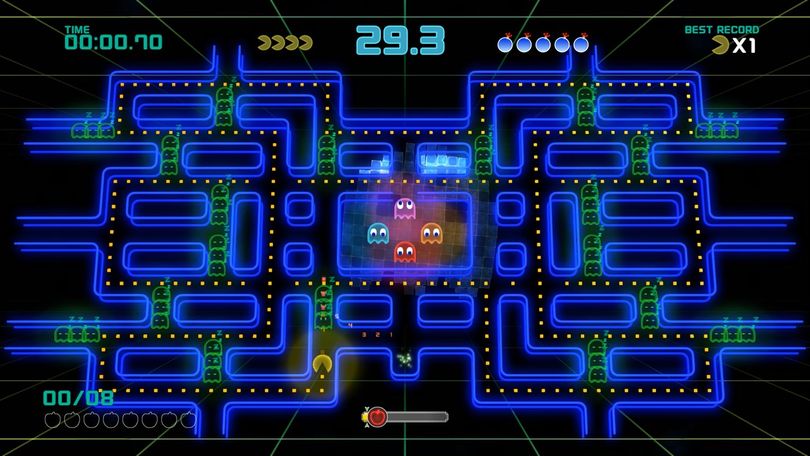 Are you a gamer? Do you like free things? Of course you do!
We here at the Tech Deck are just like you: poor gamers looking for cheap entertainment. And nothing's cheaper than cost-free gaming. Each week, we'll bring you a title (or two or three) you can legally play at home without plopping down a single dollar. If you see games you think we should be featuring on the blog, email us at kiph@spokesman.com.

Video game and console companies have been more than generous since the stay-home orders started piling up last month, as you can see from the past few posts on this blog. Bandai Namco is the latest to get in on the game giveaway craze, giving Xbox, Playstation and PC gamers free access to PAC-MAN Championship Edition 2, a 2016 release that built upon the innovations to the yellow man's adventures in the first championship edition. Click the links below to claim your free game!
PAC-MAN Championship Edition 2 on Steam
PAC-MAN Championship Edition 2 on the Playstation Store
PAC-MAN Championship Edition 2 on the Xbox Live Marketplace
Act quick! The deal's only good through May 10.
At this point, trying to explain the gameplay of Pac-Man and its appeal would be like trying to explain why people like pizza. Originally snatching quarters by the boatload out of arcade-goers pockets in 1980, Pac-Man (and its superior sequel, Ms. Pac-Man - don't @ me) has been ported to every system under the sun, including that crummy Atari 2600 version that still sold like gangbusters back in 1982.
Championship Edition makes revisions to the gameplay for a modern audience, including more forgiving enemies, a progression system and boss battles.
Send me your high scores, and check back soon! If the past few weeks are any indication, we'll be getting a few more freebies before the stay-home orders are lifted!
---
---