This week's free game: Yarntown (Bloodborne as a Zelda game)
Are you a gamer? Do you like free things? Of course you do!
We here at the Tech Deck are just like you: poor gamers looking for cheap entertainment. And nothing's cheaper than cost-free gaming. Each week, we'll bring you a title (or two or three) you can legally play at home without plopping down a single dollar. If you see games you think we should be featuring on the blog, email us at kiph@spokesman.com.
I'll admit I'm not a devotee of the Souls games. I couldn't get out of the first area of Dark Souls back on the Xbox 360, and when I tried to play Bloodborne on Playstation some years back I never made it to the first boss. I understand that I need to "get good" to appreciate the titles, but for me, video games are more about wish fulfillment and feeling empowered than watching a death animation over and over again, Super Meat Boy! not withstanding.
The Legend of Zelda: Link to the Past is one of my favorite titles of all time, however. The 2D sprites and dungeon crawling of that title never get old. So I'm excited to play through indie developer Max Mraz's recreation of a portion of Bloodborne in that classic Zelda style. Click below to download Yarntown for free!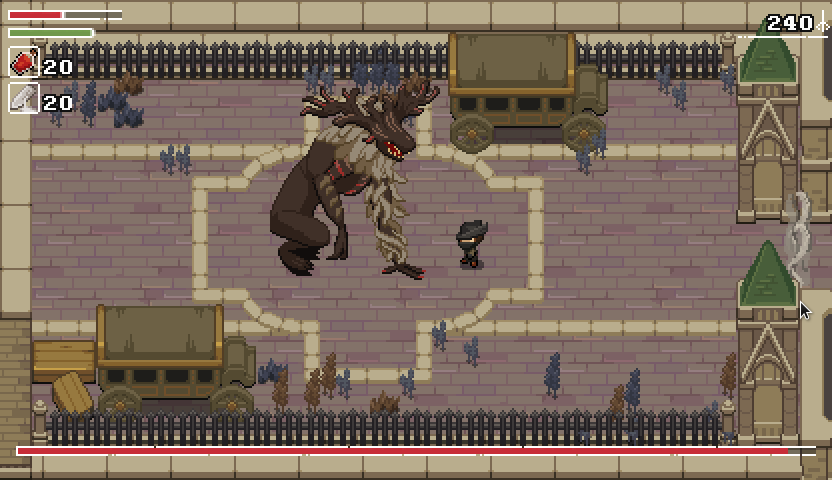 We've featured mashups on this blog before, including Merry Gear Solid around Christmastime. There's something about the Zelda aesthetic that gives a title a bit of charm. It's probably due to the nostalgic sheen of the Super Nintendo days.
Are you a Souls-like addict? Do you wish more games adopted the retro action/RPG aesthetic? Check back soon for another free game!
---
---